With the expected build-up of tourists and foreign workers to enter Japan soon, the government has been exploring new options in order to cope up with the anticipated demand for services across all sectors in the country.
Japan's shinkansen (bullet train) has provided a more convenient option for travel within the country, but with the shortage on manpower also affecting the transport industry, what could be the most viable solution?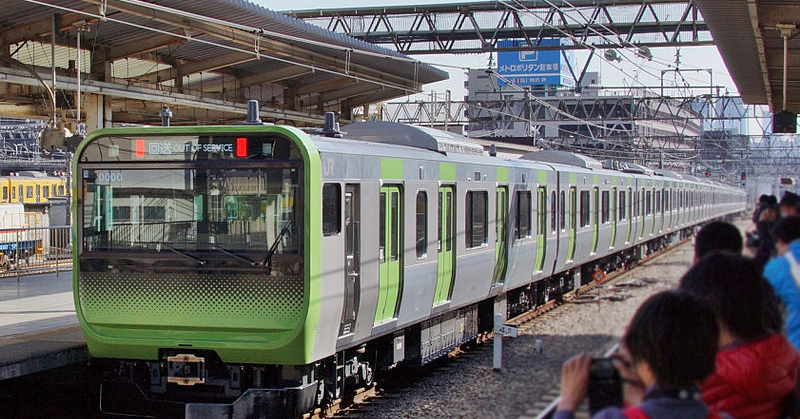 Japan Conducts Automatic Train Test Runs along Tokyo's Yamanote Loop
On Monday, East Japan Railway Co. has introduced its latest self-driving test on Tokyo's Yamanote Loop in order to expand its train operations to cope with the possibility of shortage in train operators and drivers amid the country's declining population, as shared in a report by Kyodo News.
The trial run, which was first demonstrated last Monday (January 7), an 11-car train looped the 34.5-kilometre Yamanote line in Tokyo twice – the first without any delay, but the second trip had required some technical adjustments because the train could not stop at the designated point, as set by the system.
Despite this adjustment, Yuichiro Tokunaga, a JR East official in charge of the issue mentioned that everything is under control. The team will use the system's performance data to establish the required technology into practice the soonest time possible.
For Monday's test, JR East used the E235 series train, the latest in the Yamanote Line, which is equipped with an automatic operation device under development by the same company.
This is a welcome development in regard to the new solutions put up by the government to organize movement in the city, and within the country in the coming years.
This will prove to be crucial come 2020 when Japan hosts the Olympic and Paralympic Games in Tokyo, where more than 11,000 athletes and 206 nations are expected to participate, in addition to the hundreds and thousands of sports fans and regular visitors in the country.