Towards the build-up for the expected entry of hundreds and thousands of foreign workers through the new visa statuses to be rolled out by April 2019, Japan's Chief Cabinet Secretary Yoshihide Suga has announced the government's plans of putting up around 100 support centres for foreign workers across the country, as shared in a report by NHK World.
The said initiative will be part of the government's comprehensive measures which are slated to be completed by year-end, months ahead of the implementation of the newly passed law to bring in more foreign workers which is scheduled in April next year.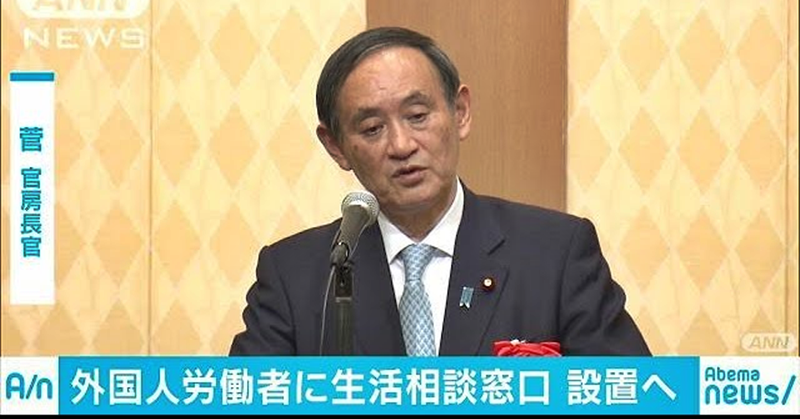 Gov't Eyes to Set Up 100 Support Centres for Foreign Workers in Japan
In his speech in Fukuoka City last Sunday (December 16), Suga expressed his hope and support for the establishment of these facilities across all prefectures, major cities, and municipalities where large populations of foreign workers are expected to reside. Suga noted that each centre will employ interpreters or translation systems to carry out the services they intend to provide in their target communities.
Also, Suga shared that the government will allocate about 2 billion yen (USD 17.6 million) to local governments for the establishment of these facilities.
Furthermore, Suga noted that the government will draft a system which will hold companies responsible for assigning guarantors when their employees rent out apartments. Similarly, the government would see to it that foreign workers are able to avail mobile phone subscription contracts using their residence cards.
Finally, Suga also shared the government's plans of making it easier for foreign workers to open a bank account and avail medical care by making multi-lingual services more accessible and widely available, especially in areas where there is a huge concentration of foreigners residing.