In consideration of the expected surge of tourists beginning this year for some of the world's major tourneys to be held in the country, Japan has begun to set initiatives that would cater the influx of tourists from various parts of the world.
ALSO READ: Japan to Strengthen Methods to Help Foreign Visitors in Case of Massive Tokyo Quake during 2020 Games
And while the government is still actively resolving the issue regarding the labour shortage in the country through the new specified skills visa rolled out earlier last month, services such as transportation and touristic amenities still remain at the top of their game, and this time around, they've even just gotten better.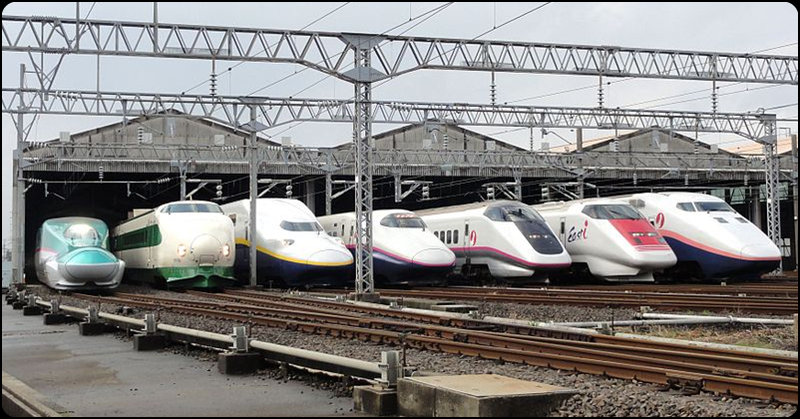 Free Wi-Fi Service Now Available at All Shinkansen Bullet Train Stations
The Transport Ministry has recently announced that free Wi-Fi access will become available at all 108 shinkansen bullet train stations in Japan ahead of the 2020 Tokyo Olympics and Paralympics, as shared in a report by Kyodo News.
Railway companies operating bullet train services also plan to complete installations of free wireless networks on eight of their nine shinkansen lines before the 2020 Tokyo Games.
This should be exciting news for tourists and travellers visiting Japan by as early as Golden Week until the Summer Games next year, because the free wireless connectivity will not only help them maintain open communication lines with their families overseas, but this will also enrich their travel experience in the country through the use of apps that would enable them to better appreciate Japanese culture and the activities they plan to undertake during their trip.
Wi-Fi networks will be installed on the Hokkaido, Tohoku, Akita, Yamagata, Hokuriku, Tokaido, Sanyo, and Kyushu Shinkansen lines by March 2020.
Furthermore, a similar service will be rolled out on the Joetsu Shinkansen Line sometime after April 2020. And as transportation services are constantly being improved in the country as well as traffic conditions, tourists and citizens alike can expect a more convenient and organized travel experience while in the country by as early as now up until next year, and so on.
With the increased emphasis on public safety and communication services at the helm of the government's initiative to strengthen its tourism and labour sectors, it can be seen that the country is carefully taking important steps to achieve its goals of seeing a resurgence in its economy and boosting its key areas for economic gains, and readiness for global initiatives.
ALSO READ: Japan Railway to Report Emergencies Using Security Camera Images