Many of us still get surprised with the developments and technology being introduced in Japan, even to this day. And why not? There's practically everything you can ever imagine here from tour guide robots to self-driving airport buses.
And now, with the trend of getting more tourists in the coming years, one of the major thrusts the government is working on is their transportation services among others.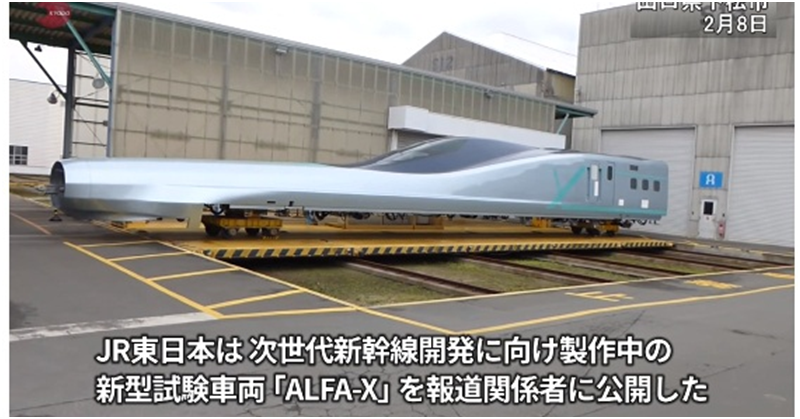 Next-Gen Bullet Train Car Introduced to the Media
In line with this, a developmental carriage from the country's next-generation bullet train has been unveiled to the media in Western Japan, as shared in a report by NHK World – Japan.
East Japan Railway Company has shown the front car of the ALFA-X, the test bed of the next generation bullet train in Kudamatsu City, at a branch location of its manufacturer, Hitachi.
The new transport service is expected to be deployed for commercial use in 2030, when the Hokkaido Shinkansen connection is extended to Sapporo. The train service is expected to run at a maxium speed of 360 kph.
The front car's 22-m long nose is designed to reduce pressure and noise for passengers' comfort when it passes through tunnels. Hitachi is looking to complete the experimental car design in May after they install additional equipment to cut reduce impact if an earthquake takes place.
Meanwhile, another type of front car design, which has a 16-m nose, has been developed by a different manufacturer.
As per JR East officials, the new bullet train will significantly the current travel period of eight hours between Tokyo and Sapporo.
This is great news not only for the citizens of Japan but also for tourists visiting the country because with lesser travel time to go around various locations, we can explore more of what the country has to offer.