Sapporo is the northernmost prefectural capital in the country which is approximately 1, 150 kilometres away from the Japanese capital, Tokyo. That being said, one can imagine how long it takes to get to the snowy capital of Japan. Probably several hours or up to a day for some train rides.
ALSO READ: Sapporo Celebrates Autumn Food Festival
If you're planning a winter vacation here in Japan, then Sapporo is one of the best if not the best place to visit for a winter getaway in the country. However, as Sapporo is a little more challenging to get to than other major cities in the country, knowing your options for travel and choice for transportation would be crucial. Good thing, with the connection made from Tokyo to Shin-Hakodate-Hokuto via the Hokkaido Shinkansen network, getting there (Hokkaido region) should take a little more than four hours nowadays.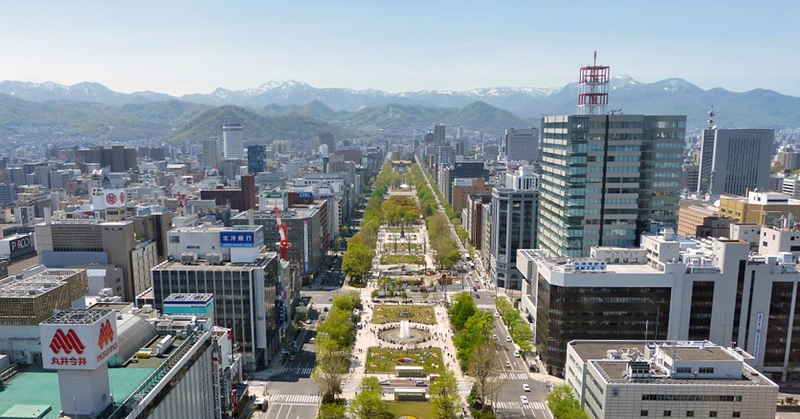 Travelling to Sapporo from Tokyo
Visiting the northernmost part of the country can be quite tricky since not all flight carriers have direct routes in the region. Air travel by far is the most convenient way to get to Sapporo. Otherwise, travellers can still opt for taking the bullet train or ferry, depending on what fits your budget and your scheduled stay in the country. Here are ways on how to get to Sapporo from Tokyo:
By Plane
If you're pressed for time, travelling by air from Haneda or Narita in Tokyo would be ideal as it would only take you an hour and a half to get there. There are also around 80 flights a day to New Chitose Airport from Tokyo – which is the second busiest air route in the world. Air ticket prices range from JPY 15,000 to JPY 45,000, so early booking and getting tickets from low cost carriers (LCCs) or budget airlines is highly advisable.
Tip: Check out the websites of LCCs such as Peach, Jetstar, Skymark, and Vanilla for deals. Also, take special note of Airdo because it is the region's own LCC. Airdo offers flights not only between Sapporo and other major cities in the country, but also between Sapporo and smaller Japanese cities. Travellers living outside Japan with non-Japanese passports can avail a special fare promo called "Welcome to Hokkaido" which can be purchased as little as one day in advance. The fare starts at JPY 8,000 up to JPY 9,600 (during peak season) for a one-way trip. Users will simply have to present their non-Japanese passports along with their flight tickets to and from Japan upon checking in.
By Shinkansen (Bullet train)
Since March of 2016, travellers can take the Shinkansen from Tokyo to Shin-Hakodate-Hokuto station. Don't be misled though: while Hakodate is in Hokkaido – it's not exactly close to Sapporo, and you must board another train to get there. From Tokyo to Shin-Hakodate-Hokuto Station, a one-way ticket will cost around JPY 22,690, which will take you about 4 hours and 10 minutes to get to the Hokkaido region. From Hakodate, you will still need to board another express train for another 4.5 hours to get to Sapporo. A one-way express train ticket to Sapporo costs somewhere between JPY 8,000 and JPY 9,000.
Note: A one-way train journey from Tokyo to Sapporo costs the same as getting a 7-day JR Rail Pass, which offers users unlimited rides on the Shinkansen network all over the country, so do consider getting a JR Rail Pass if you have other stops to make in your itinerary in Japan.
By Ferry
Sapporo-bound travellers can also take the ferry from Oarai in Ibaraki Prefecture, which is an hour away from Tokyo, for around JPY 9,000 to Tomakomai, which is an hour south off Sapporo by train. Travellers can take the early evening and late night departures since the whole trip will take 19 hours in total. You also have the option to rent a cabin – economy or something fancier depending on your budget. The cheapest way to go is to rent a bit of floor space in a communal room, but that's only if you're really tight on the budget.
Ultimately, your budget, time, and convenience will matter in coming up with the best option for your travel to Sapporo. Also, consider the timing of your travel as the holidays can easily get the prices way off the charts in just a matter of days.