Are you having trouble dealing with troublesome pests in Japan? Don't worry, we've got you covered! When it comes to pest control services, Japan boasts a wide range of professional companies equipped with the expertise and resources to tackle any pest-related challenge.
From insect infestations to rodent problems, dedicated pest control services like Tokyo Kigiyo, JAPAN@RESCUE, and C.I.C, among others, are here to provide effective solutions and help you regain control over your environment. Whether you're a homeowner, a business owner, or in charge of public spaces, the pest control services in Japan are committed to ensuring a clean, safe, and pest-free environment. Read on.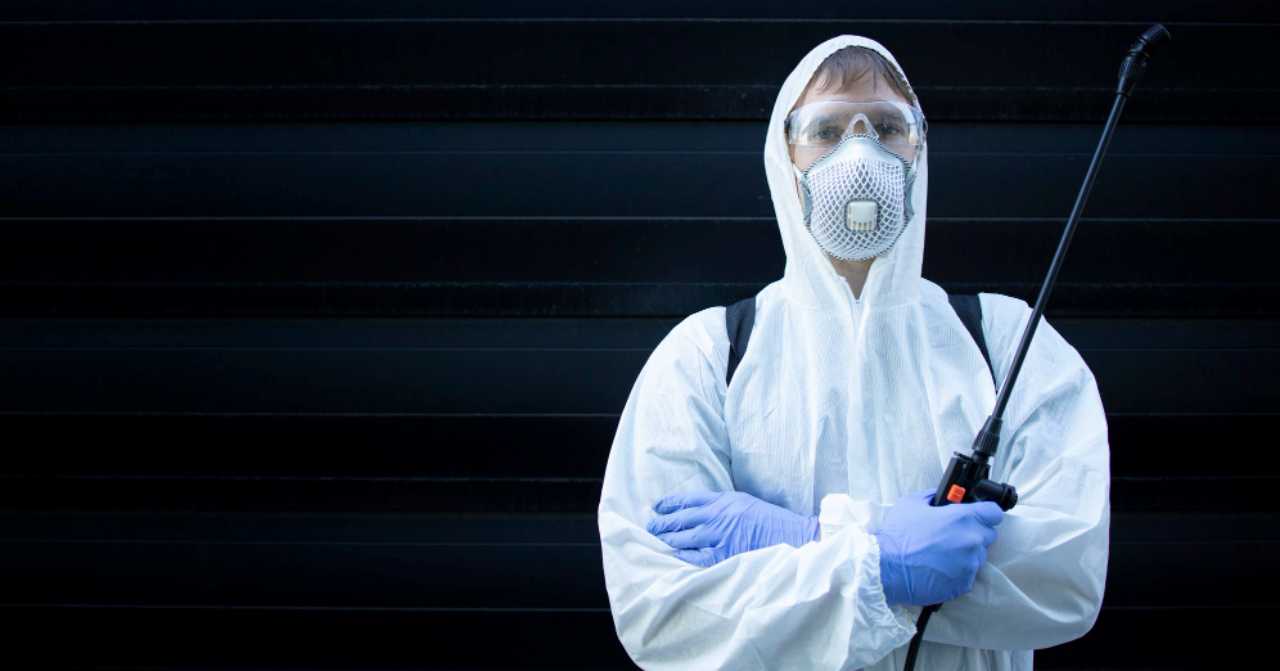 Contact number: +81353765211
Address: Japan, 〒155-0033 Tokyo, Setagaya City, Daita, 4 Chome−31−19 シャトルHiEi
Google Map Location:
Kitazawa Service is a reputable pest control specialist dedicated to providing safe and effective pest extermination solutions.
With a strong emphasis on customer satisfaction, they prioritize the safety of their clients and the environment.
Utilizing safe chemicals and pest control methods, Kitazawa Service ensures that the human body is protected while effectively dealing with common pests such as cockroaches, mice, flies, mosquitoes, and black ants.
What sets Kitazawa Service apart is their commitment to conducting extermination processes without relying on highly toxic chemicals.
They prioritize the well-being of their customers and aim for safe and secure pest control solutions.
To maintain privacy and discretion, Kitazawa Service goes the extra mile by arriving at your location in an unmarked regular car.
This way, your neighbors will not be aware that an exterminator has been requested, as no letters or company names related to pest control are displayed.
Contact number: 042-316-6252
Address: 〒184-0012 2-11-15 Nakamachi, Koganei City, Tokyo
Google Map Location:
With a wealth of experience and specialized knowledge in pest control, Pest Buster provides reliable and meticulous extermination services that are unique to a dedicated pest control company.
They understand the concerns and discomfort caused by pests and strive to not only eliminate them but also implement preventative measures to ensure a pest-free future for their customers.
From initial consultations to the actual extermination process, Pest Buster handles all aspects of the service in-house, ensuring a seamless and efficient experience.
By eliminating the need for intermediaries or additional fees, they offer their services at a competitive price without compromising on quality.
This streamlined approach allows Pest Buster to deliver cost-effective and high-quality services, giving customers peace of mind and a pest-free environment.
Contact number: +81449487110
Address: 55-11 Mukaigaoka, Takatsu Ward, Kawasaki, Kanagawa 213-0035, Japan
Google Map Location:
Japan Epidemic Prevention Co. is a leading provider of comprehensive pest control services, specializing in the pest control and hygiene management of various business facilities.
With a strong focus on ensuring a clean and safe environment, they offer their expertise to a wide range of establishments including food factories, food supermarkets, restaurants, distribution warehouses/centers, commercial facilities, buildings, and medical/welfare facilities, among others.
One of their key strengths lies in their structural design consulting services, where they provide invaluable insights and recommendations for effective pest control during the construction and renovation of buildings and stores.
By integrating pest control measures right from the planning stage, they help prevent infestations and ensure long-term pest management.
In addition to their pest control services, Japan Epidemic Prevention Co. also offers hygiene management-related materials for sale.
These materials are carefully selected to support the maintenance of high hygiene standards and contribute to the overall cleanliness and safety of the facilities they serve.
With their expertise, commitment to quality, and comprehensive range of services, Japan Epidemic Prevention Co. is the trusted partner for businesses seeking efficient pest control solutions and effective hygiene management.
Contact number: +81428518733
Address: Japan, 〒194-0032 Tokyo, Machida, Honmachida, 216-3 コーポサンサン 201
Google Map Location:
Handyman Hacchi Machida City Office is a trusted pest control service based in Machida City, Tokyo.
With a commitment to providing prompt and efficient solutions, they offer same-day visits upon inquiry.
The skilled staff at Handyman Hacchi prioritize safe pest control practices and have a strong track record of referrals from major corporations (for more details, please refer to their website).
To ensure peace of mind, they are fully insured with liability and workers' compensation coverage.
Their comprehensive pest control services cover a wide range of infestations.
From wasp nest removal at ¥8,800 (tax included) to cockroach extermination at ¥9,900 (tax included), they also handle flies, ants, caterpillars, centipedes, spiders, and snakes for ¥14,300 (tax included).
Additionally, they specialize in eradicating mice, raccoons, and badgers for ¥14,300 (tax included), and offer pigeon and bat control for ¥33,000 (tax included). Odor elimination and disinfection services are available for ¥22,000 (tax included), while termite extermination is priced at ¥22,000.
They also provide roadside assistance for ¥5,500 (tax included), air conditioning cleaning for ¥11,000 (tax included), and landscaping services such as lawn mowing, pruning, tree cutting, and root removal for ¥11,000 (tax included).
Handyman Hacchi offers optional services including nest prevention and wasp deterrent measures (with a one-month guarantee) at ¥5,500 per meter (tax included), entrance sealing starting from ¥1,100 (tax included), and insect screen installation starting from ¥3,300 (tax included).
Please note that prices may vary depending on factors such as high-risk tasks, proximity to power lines or equipment, attic or wall treatments, soil treatments, and specialized exterminations, which are assessed based on individual households and local conditions.
They provide free on-site inspections upon inquiry, and there are no charges for travel, quotes, or cancellations.
Upon approval of the estimate, they can carry out pest control on the same day.
Contact number:
Address: 55-11 Mukaigaoka, Takatsu Ward, Kawasaki, Kanagawa 213-0035, Japan
Google Map Location:
Nippon Quarantine Co., Ltd. takes pride in offering top-notch pest control services catering to a wide range of establishments in Japan.
With a specialization in pest control for restaurants, food stores, food factories, distribution warehouses, and buildings, they are committed to maintaining impeccable hygiene standards that adhere to HACCP guidelines.
Their team of experts is well-versed in dealing with various types of pests such as cockroaches, flies, mosquitoes, and more.
Understanding the unique characteristics and behaviors of these pests, Nippon Quarantine implements effective extermination methods tailored to each situation.
Whether it's a small-scale infestation or a larger pest-related issue, their skilled technicians are equipped with the knowledge and tools to tackle the problem efficiently.
Nippon Quarantine also emphasizes providing comprehensive information about pests, including their types, characteristics, and the potential damages they can cause.
By educating their clients about the nature of pests and the risks they pose, Nippon Quarantine ensures a proactive approach to pest control and prevention.
Contact number: +81120815488
Address: Japan, 〒166-0003 Tokyo, Suginami City, Koenjiminami, 4 Chome−5−6 第3飛騨ビル
Google Map Location:
Tokyo Kigyo Co., Ltd. is a well-established pest control company that has been providing professional services for over 45 years.
Recognizing the increasingly diverse needs of customers, the company is dedicated to assisting in various pest-related challenges and making a positive impact on their clients' lives.
With a focus on mouse and pest control, Tokyo Kigyo Co. offers comprehensive solutions tailored to address specific issues.
The company understands the significant problems associated with rodent damage, such as the transmission of infectious diseases like salmonella, economic losses, electrical and communication facility damage, fire hazards, and psychological distress.
In fact, statistics from the Tokyo Fire Department reveal that approximately 15 fires are caused by rats annually.
Furthermore, Tokyo Kigyo Co. recognizes the importance of cockroach extermination not only as a means to eliminate unpleasant insects but also as a crucial measure against infectious diseases.
They believe that such measures will become increasingly significant in the future. By entrusting the management of rat and pest extermination to Tokyo Kigyo Co., both management companies (real estate companies), owners, and residents can ensure effective hygiene management.
Contact number: +81120838110
Address: Japan, 〒683-0845 Tottori, Yonago, Kawasaki, 1104 運営 (株)エービーエフコーポレーション
Google Map Location:
MAST✴︎JAPAN エービーエフ is a professional pest control service in Japan that specializes in addressing vermin-related issues, particularly in attics.
If you suspect the presence of vermin in your ceiling, it is crucial to seek the expertise of a professional exterminator who can assess the situation for potential manure damage.
Vermin have a tendency to store their excrements near their entrance, leading to unpleasant odors, urine stains on ceilings, and even structural damage if left unattended.
When you contact MAST✴︎JAPAN エービーエフ, rest assured that their experienced staff, equipped with hunting licenses, will promptly respond to your needs.
Their team understands the urgency of addressing pest issues and will swiftly take action to investigate and resolve the problem.
It's worth noting that starting from September 2017, Korean weasel females have been designated as hunting targets, except in the area of Tsushima City, Nagasaki Prefecture, where capturing is prohibited.
Contact number: +81120111084
Address: Japan, 〒252-0134 Kanagawa, Sagamihara, Midori Ward, Shimokuzawa, 154-1 154-1
Google Map Location:
JAPAN@RESCUE is a renowned pest control service provider established in 2007 with a strong focus on extermination, disinfection, and cleaning.
With years of experience and a commitment to customer satisfaction, they have continuously honed their expertise and accumulated a track record of successful outcomes.
Expanding their services, JAPAN@RESCUE now offers comprehensive solutions for all your life planning needs through two additional business divisions.
One of their key strengths lies in their "one company consistent" system, which eliminates the need for intermediaries and significantly reduces costs.
This allows them to provide secure, safe, and cost-effective proposals, setting them apart as a highly competitive option in the industry.
Striving to achieve the highest levels of customer satisfaction, JAPAN@RESCUE aims to be a leader in every department, ensuring that clients receive various benefits and advantages.
When it comes to addressing pest-related concerns, JAPAN@RESCUE offers free consultations and quotations, demonstrating their commitment to providing excellent service from the very beginning.
9. C.I.C Suginami
Contact number: +81353010583
Address: 2 Chome-13-34 Izumi, Suginami City, Tokyo 168-0063, Japan
Google Map Location:
C.I.C Suginami takes great pride in its team of environmental specialists who have been serving as trusted experts in the field for over 50 years.
With a wealth of experience, extensive research, and a commitment to staying abreast of evolving environmental needs, C.I.C. stands as a leading provider of pest control services in Japan.
With a workforce of more than 1,000 educated and well-trained full-time employees across over 100 directly managed locations nationwide, from Hokkaido to Okinawa, C.I.C. ensures immediate and responsive solutions to pest-related challenges.
Their comprehensive services cater to a diverse range of properties, including office buildings, large-scale complexes, food factories, hospitals, hotels, and private homes.
Recognizing that each building and environment is unique, C.I.C. leverages their experience and know-how to deliver effective environmental hygiene management.
With an impressive track record of managing over 50,000 cases per year, C.I.C. has earned the trust of clients as a reliable and skilled group of environmental specialists.
The company boasts a team of qualified personnel holding various certifications, including pest control work supervisors, hunting licenses, specified chemical substances work chiefs, and more.
This diverse expertise allows C.I.C. to handle complex tasks and provide advanced solutions, including those involving deleterious substances.
Contact number: +81120646418
Address: Japan, 〒121-0813 Tokyo, Adachi City, Takenotsuka, 2 Chome−11−1 アント
Google Map Location:
Ant Co., Ltd. is a leading pest control service provider in Japan.
With a dedicated team and a wealth of experience, they offer comprehensive solutions to address a wide range of pest issues.
Ant Co., Ltd. specializes in pest control services targeting various pests such as cockroaches, termites, rats, mites, bees, fleas, food pests, clothing pests, as well as providing sterilization, deodorant, and treatment for general pests.
They also offer catchboards for business use, specifically adhesive boards for mousetraps, and perform underfloor work including charcoal laying, charcoal coating, cypress oil treatment, and anti-mold work.
Established on April 30, 1977, Ant Co., Ltd. has built a solid reputation, serving a diverse clientele that includes ward offices, metropolitan facilities, hospitals, Itopia Home Co., Ltd., buildings, construction companies and contractors, general restaurants, and households.
With their expertise and commitment to customer satisfaction, Ant Co., Ltd. is the go-to choice for effective pest control solutions in Japan.
Contact number: +815033309900
Address: 2 Chome Sakuragicho, Naka Ward, Yokohama, Kanagawa 233-0062, Japan
Google Map Location:
NPC, a renowned pest control service provider, offers reliable control plans based on extensive research data from IPM (Integrated Pest Management).
They understand the unique requirements of various industries, especially in food and pharmaceutical factories that adhere to strict standards like HACCP (Hazard Analysis and Critical Control Points) and GMP (Good Manufacturing Practice).
NPC recognizes the importance of implementing the latest pest control management techniques that align with these standards.
Their comprehensive approach involves conducting facility pest control diagnosis inspections, performing pest control audits of facilities and hygiene management methods annually, and periodically monitoring crucial control points while accumulating essential pest control management data.
This data-driven approach is known as "Integrated Pest Management (IPM)." By leveraging the knowledge gained from IPM and their expertise in the field, NPC ensures effective pest control measures that prioritize both safety and compliance.
With NPC's commitment to providing tailored solutions and their dedication to upholding industry standards, clients can trust them to address their pest control needs with professionalism and efficiency.
Contact number: +81424033738
Address: 2 Chome-14-4 Gakuen Nishimachi, Kodaira, Tokyo 187-0045, Japan
Google Map Location:
Yamori, a dedicated pest control service in Japan, is committed to staying up-to-date with the latest advancements in pest control methods.
They understand that pest control is a constantly evolving field, with new chemicals and techniques being developed regularly.
Instead of simply following a standard work manual, Yamori takes a personalized approach to extermination, tailoring their methods to suit each unique situation.
They not only carry out the necessary extermination work but also provide valuable preventive measures to keep pests at bay.
One of Yamori's core beliefs is the importance of thorough pest surveys.
They prioritize understanding the specific circumstances of each customer's situation before proceeding with eradication.
Although they empathize with the budgetary concerns of their clients, Yamori refrains from providing estimates without conducting an on-site pest survey.
This is because many crucial factors can only be assessed by seeing the site firsthand.
By taking a professional perspective, Yamori formulates a comprehensive construction plan and selects the appropriate medicines to be used, ensuring an accurate and fair pricing proposal.
Contact number: +81526210625
Address: Honmachi-50 Narumicho, Midori Ward, Nagoya, Aichi 458-0801, Japan
Google Map Location:
Kikunoyo is a highly reputable pest control service in Japan, offering a comprehensive range of solutions to address various pest-related issues.
With their success reward system, they prioritize customer satisfaction and ensure effective results.
When it comes to rat extermination, Kikunoyo employs advanced techniques to eradicate rats and provides a long-term guarantee of 2 to 5 years, ensuring a recurrence-free environment.
To maintain a comfortable environment, Kikunoyo specializes in cockroach extermination, catering to residential homes, shops, and various facilities.
They tackle even the most challenging infestations with confidence.
Additionally, Kikunoyo implements thorough intrusion prevention measures for centipede extermination, going beyond the mere spraying of chemicals.
Their approach involves a meticulous investigation to ensure complete eradication and prevention of future intrusions.
Contact number: +81364547390
Address: Japan, 〒167-0041 Tokyo, Suginami City, Zenpukuji, 1 Chome−3−3 LARGO108 1D
Google Map Location:
Amemiya Co., with over 50 years of experience, is a comprehensive residential maintenance company dedicated to resolving all issues related to housing.
They understand the challenges that arise in homes as they age, such as deterioration due to natural wear and tear, as well as the emergence of problems caused by mold and pests.
In addition, Amemiya Co. provides remodeling services and proposes various "housing preparations" necessary for a more comfortable living environment and to ensure building strength against earthquakes.
Currently, their operations extend from the Tokai region to the Kanto region, with plans for further expansion.
Amemiya Co. maintains a strong business relationship with major housing manufacturers and prioritizes safeguarding their customers' most valuable asset—their homes.
In the face of population decline, energy efficiency, healthy lifespans, asset value, and seismic resilience, the company focuses on delivering tailored solutions.
As the trend shifts towards cherishing and utilizing existing (pre-owned) homes, just like in Western countries, Amemiya Co. firmly believes that its value and importance will continue to grow.
Contact number: +81662138400
Address: 2 Chome-4-21 Higashishinsaibashi, Chuo Ward, Osaka, 542-0083, Japan
Google Map Location:
Tierra Japan Co., Ltd. is a reputable pest control service provider based in Japan, committed to ensuring clean and hygienic environments for their clients.
With their headquarters located in Higashi-Osaka City and additional offices in Namba and the metropolitan area of Tokyo, Tierra Japan Co., Ltd. offers their expertise across multiple regions.
Established in October 2002 by Ietaka Ogawa, Tierra Japan Co., Ltd. has since built a solid reputation in the industry.
With a dedicated team of 22 employees, including contract workers, they specialize in a range of services.
Their offerings include pest extermination and rodent control work, ensuring the elimination and prevention of unwanted pests in various settings.
Beyond pest control, Tierra Japan Co., Ltd. also provides comprehensive sanitation services. This includes building and store floor cleaning work, sales of environmental hygiene products, and rental services.
They even offer electrical work services, such as installation and repair.
Factors to Consider when Hiring a Pest Control Service in Japan
Dealing with pests can be a nuisance, but hiring a professional pest control service can help you tackle the problem effectively. When selecting a pest control service in Japan, it's important to consider several factors to ensure you choose the right company for your needs. Here are some key factors to consider:
Reputation and Experience: Look for a pest control service with a solid reputation and extensive experience in the industry. Research customer reviews, testimonials, and ratings to gauge their reliability and effectiveness.
Licensing and Certification: Ensure that the pest control service is licensed and certified to operate in Japan. This ensures that they meet the necessary standards and regulations for pest control practices.
Range of Services: Assess the services offered by the company. Different pests may require specific treatments, so ensure they specialize in the pest control services you require, whether it's insect extermination, rodent control, or wildlife removal.
Safety Measures: Inquire about the pest control company's safety protocols and the products they use. Ensure that they follow environmentally friendly practices and use safe, approved pest control methods that minimize risks to humans and pets.
Insurance Coverage: Verify that the pest control service has adequate insurance coverage. This protects you from any liability in case of accidents or damages that may occur during the pest control process.
Professionalism and Customer Service: Consider the professionalism and responsiveness of the company. A reliable pest control service will provide prompt and courteous customer service, address your concerns, and provide detailed explanations of their procedures.
Pricing and Contracts: Request detailed pricing information for the services you need. Compare quotes from different companies and consider the value for money offered. Understand the terms and conditions of any contracts or service agreements before committing.
Availability and Response Time: Determine the company's availability and response time. Pests can quickly become a problem, so it's essential to find a pest control service that can respond promptly to your needs.
Guarantees and Follow-up Services: Inquire about guarantees and follow-up services provided by the company. A reputable pest control service should stand behind their work and offer follow-up visits if necessary.
Recommendations and Referrals: Seek recommendations from friends, neighbors, or colleagues who have used pest control services in Japan. Their firsthand experiences and referrals can help you make an informed decision.
By considering these factors, you can select a reliable and effective pest control service in Japan to address your pest-related concerns.
Remember to conduct thorough research, ask questions, and choose a company that best aligns with your specific requirements.
With the right pest control service on your side, you can regain control of your environment and enjoy a pest-free space.
Summary
In conclusion, if you find yourself struggling with pest-related issues in Japan, rest assured that the country offers a multitude of reliable pest control services to cater to your needs.
They possess the necessary expertise, resources, and dedication to effectively address a wide range of pest problems, from insect infestations to rodent issues.
Their goal is to help you regain control over your surroundings, providing peace of mind and a comfortable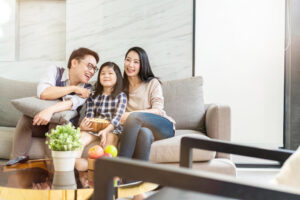 living or working space.
By choosing a reputable pest control service in Japan, you can rely on their expertise, professionalism, and tailored solutions to overcome pest-related challenges.
Remember to consider factors such as their reputation, range of services, safety measures, and customer reviews when making your decision.
With their assistance, you can bid farewell to troublesome pests and enjoy a pest-free environment in Japan.
READ NEXT: How to Get Rid of Bed Bugs in Japan