When we talk about automation and digitalisation of products and systems, we cannot leave out Japan in the discussion. But assuming the role of the leader or pioneer at anything, one is expected to encounter more rough trails and challenges than others.
ALSO READ: Self-driving Taxis with Passengers tested in Japan
And while these things are not expected, they also aren't entirely unaccounted for, given the nature of the system operating them. This has been the case when an automated train unexpectedly went the wrong direction in suburban Tokyo, leaving several passengers injured in the process.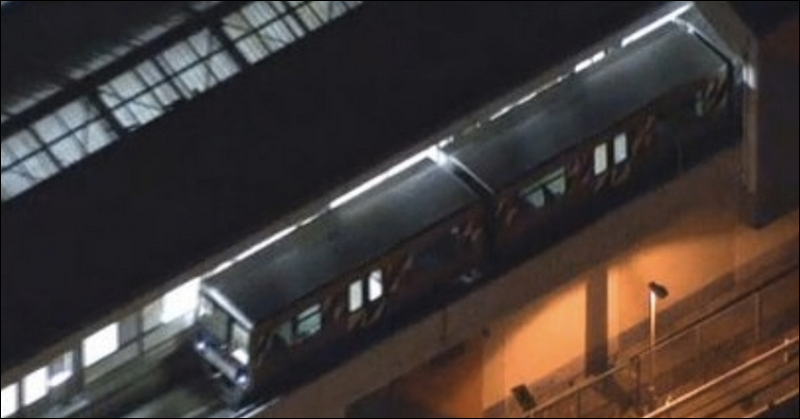 14 Injured After Driverless Train in Tokyo Went in Wrong Direction
Local media sources reported that there were 14 passengers involved in an accident due to a technical problem of a driverless five-car train in suburban Tokyo that went in the wrong direction and crashed into a buffer stop last Sunday (June 2), as shared in a report by the Khaleej Times.
The accident, which was considered the first involving an automated train in 30 years — appeared to be serious but non-life threatening.
The train hit the buffer stop at Shin-Sugita station after travelling the wrong way for about 20 metres (65 feet), explained Akihiko Mikami, president of the train operators, during a midnight conference to report on the situation.
横浜シーサイドライン
新杉田駅
画像を拝借したが、テールランプが点灯した状態で逆走はありえない。
法律上もありえない。
進行方向切り替えの信号は受信している。
車両側に何があったんだ? pic.twitter.com/RDJEUketEV

— 中山浮世 (@nakayamaukiyo) June 1, 2019
The station is a terminal of the self-driving Kanazawa Seaside Line in the port city of Yokohama. Mikami further shared that the operator has shut down the line at this point and is still uncertain when services would be resumed.
Compared to self-driving cars that have recently taken the road in several countries on a test basis, automated trains have a relatively long history in Japan.
Among the accidents that have been reported of this nature include a collision involving an autonomous Uber vehicle that killed a pedestrian, and a fatal crash that involved electric car maker Tesla's "Autopilot" feature, both of which occurred last year in the United States.
Hopefully, these minor setbacks would create more opportunities for innovation and improvement on the part of the train manufacturers, because automation of services is the future of many services and processes not only in Japan, but all over the world.
Not only will this address the growing labour shortage in the country, but it will also allow the government to allocate its services to other areas where automated processes may be introduced in lieu of human intervention or control.