If you're wondering where to find the best housekeeping services in Japan, look no further. We've curated a list of top-notch providers that deliver exceptional cleanliness and reliability.
From Trustworthy Housekeeper to Cosmo Clean Japan, discover the perfect service to keep your home sparkling. Let's dive into the world of efficient and professional housekeeping in Japan. Read on.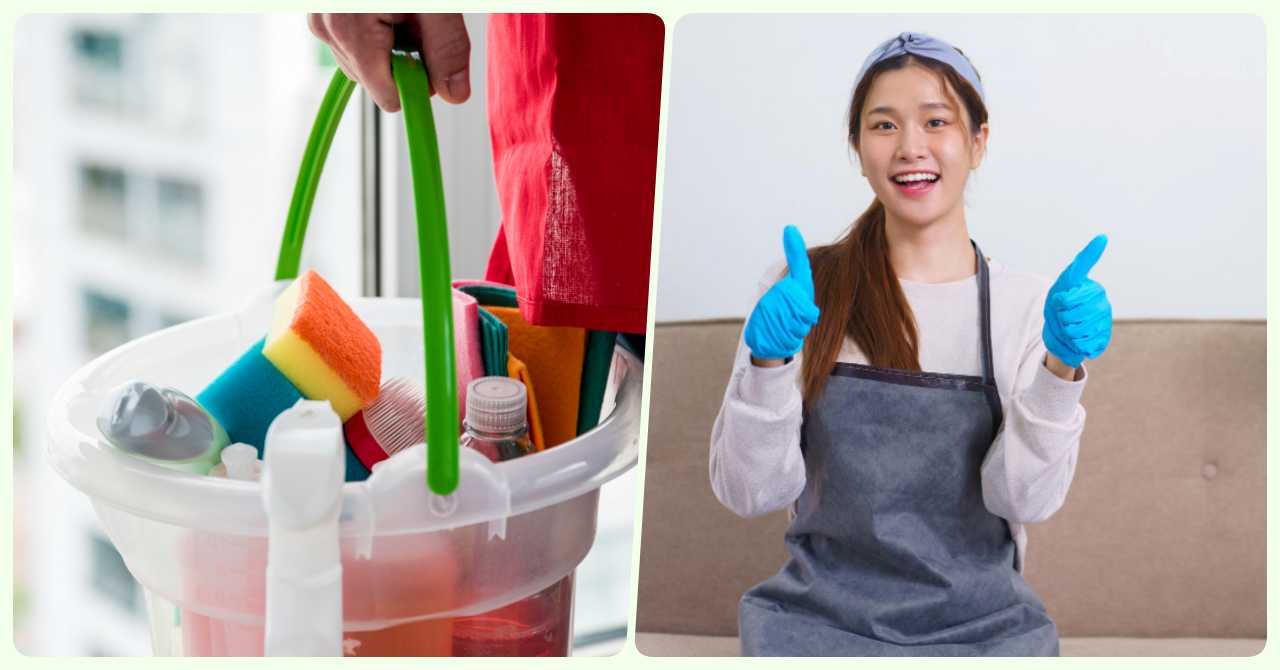 1. Trustworthy Housekeeper
Contact number: N/A
Address: 18 Sakurajosui, Setagaya City, Tokyo 156-0045, Japan
Google Map Location:
Trustworthy Housekeeper is a reputable housekeeping service that goes beyond the standard weekly maintenance cleans.
They specialize in providing thorough and detailed deep cleanings that target every nook and cranny of your home.
From kitchens to cabinets and hard-to-reach areas often overlooked, Trustworthy Housekeeper ensures that even the most hidden spots receive meticulous attention.
What sets Trustworthy Housekeeper apart is their commitment to environmentally friendly practices.
They offer Green Cleaning services for clients who prefer a deep clean without the use of harsh chemicals.
With their eco-conscious approach, you can enjoy a sparkling clean home while minimizing your impact on the environment.
Whether you need a routine maintenance cleaning or a comprehensive deep cleaning, Trustworthy Housekeeper delivers reliable and trustworthy service.
Their dedicated team of professionals will leave your home looking immaculate, paying attention to the smallest details.
Contact number: +81989878955
Address: 1 Chome-6-5 Chatan, Nakagami District, Okinawa 904-0116, Japan
Google Map Location:
5 Star Housekeeping is Okinawa's favorite house cleaning service, proudly owned and operated by veterans.
With a commitment to excellence, their team caters to the Okinawa area, both on and off base, offering top-notch cleaning services for homes and offices.
Whether you require regular maintenance to keep your living space beautiful throughout the year or need a comprehensive PCS/move-out package, 5 Star Housekeeping is dedicated to meeting your needs.
Their experienced team understands the importance of a clean and organized environment and works diligently to deliver outstanding results.
Using professional techniques and high-quality cleaning products, they ensure that every nook and cranny is thoroughly cleaned, leaving your space fresh and immaculate.
Contact number: 0120-100100
Address: Multiple locations
Duskin is a prominent Japanese cleaning company renowned for its comprehensive range of services.
With their distinct fleet of vans traversing city streets, they offer a myriad of cleaning solutions that go beyond traditional housekeeping.
From home repairs and gardening to pest control and convenient delivery services for items like futons and dry cleaning, Duskin is a one-stop destination for all your cleaning needs.
While their services cater to a wide audience, it's worth noting that effective communication in Japanese is crucial when engaging with Duskin.
If you possess the necessary language skills, Duskin can be an excellent option, providing reliable and efficient solutions to keep your home and surroundings pristine.
Contact number: +81476333973
Address: 134-10 Namikicho, Narita, Chiba 286-0045, Japan
Google Map Location:

Cosmo Clean Japan is a trusted provider of housekeeping services, including house cleaning, and air conditioner cleaning in Chiba Prefecture, including Narita City, Tomisato City, Shisui Town, Sakura City, and Inzai City.
With a motto of kindness, attentiveness, and heartfelt service, they prioritize courteous greetings, thorough pre-service explanations, meticulous attention to every task, and comprehensive post-service checks.
Their team goes above and beyond to ensure the highest level of cleanliness and professionalism in every job they undertake.
Whether it's maintaining a tidy living space or refreshing your air conditioning units, Cosmo Clean Japan is committed to delivering top-notch service with a focus on customer satisfaction.
With their meticulous approach and dedication to customer care, you can trust Cosmo Clean Japan to provide outstanding housekeeping services that exceed expectations.
Contact number: +81357666630
Address: Japan, 〒150-0002 Tokyo, Shibuya City, Shibuya, 4 Chome−3−6 青山Kハイツ 3F
Google Map Location:

Chez Vous, meaning "in your house" in French, has been dedicated to fulfilling home needs since its establishment in 2004.
Their bespoke housekeeping services aim to bring comfort and happiness to customers' daily lives.
Instead of solely focusing on cleaning and childcare techniques, Chez Vous prioritizes providing services from the customer's perspective.
Their services are sought after by customers in Japan, as well as individuals from around the world residing in Japan.
Their loyal customer base consists of frequent, long-term users who appreciate the consistent quality of their services.
With a team comprising Japanese staff and global members, primarily from the Philippines, Chez Vous prides itself on offering housekeeping services with a global touch.
As a company, they strive to be a reliable presence that is always by their customers' side, fostering happiness and contentment.
Contact number: +81120989033
Address: 1 Chome-24-10 Kakinokizaka, Meguro City, Tokyo 152-0022, Japan
Google Map Location:
If you're looking for housekeeping services or a housemaid in Tokyo or Kanagawa Prefecture, look no further than "Pinay Housekeeping Service."
With a remarkable retention rate of 98.9%, they provide reliable and secure housekeeping services by Filipino professionals, trusted worldwide.
Catering specifically to Japanese households, they offer a range of options to suit diverse needs.
From customizable regular plans that cover all household tasks to convenient spot plans for occasional assistance, they ensure flexibility and convenience.
Pinay Housekeeping Service prides itself on delivering personalized and top-quality service, making sure every client's requirements are met with utmost care and attention.
With their experienced and dedicated team, you can have peace of mind knowing that your home will be taken care of by skilled professionals.
Contact number: +815055390377
Address: 2 Chome-15-1 Dogenzaka, Shibuya City, Tokyo 150-0043, Japan
Google Map Location:

Tokyo Cleaner JP is a customer-oriented English-speaking cleaning service in Tokyo, Japan, offering a seamless and efficient booking process for trusted cleaners.
With a commitment to meeting specific cleaning needs, they provide a range of services including house, office, moving out, hotel cleaning, and disinfection.
What sets Tokyo Cleaner JP apart from other cleaning companies is their user-friendly website, making the booking process quick and convenient.
Customers can easily select their preferred cleaning date and time, and securely pay using a credit card through the Stripe payment system.
With Tokyo Cleaner JP, you can have peace of mind knowing that their dedicated housekeeping staff can arrive at your location within 48 hours, ensuring a spotless and well-maintained environment.
Experience professional cleaning services tailored to your requirements with Tokyo Cleaner JP.
Contact number: +81120166388
Address: 6734-2 Tana, Chuo Ward, Sagamihara, Kanagawa 252-0244, Japan
Google Map Location:

Central Cleaning Area specializes in estate cleaning, specialized cleaning, and hoarding cleaning services.
With their expertise, they offer comprehensive cleaning solutions for various types of rooms. Whether you're facing a challenging situation or need professional cleaning assistance, Central Cleaning Area is here to help.
They understand the complexities of handling estate cleanouts, specialized cleaning tasks, and tackling cluttered spaces.
No matter the time of day, their 24-hour emergency response ensures prompt assistance, even during late-night hours.
With a dedicated team and a commitment to customer satisfaction, Central Cleaning Area is ready to tackle any cleaning project with care and efficiency.
Contact number: +81120503134
Address: 2-4 Teppomachinishi, Miyagino Ward, Sendai, Miyagi 983-0869, Japan
Google Map Location:
Sendai House Cleaning offers prompt housekeeping services in Miyagi Prefecture.
With speedy same-day assistance, their nearest staff will provide a free estimate within 60 minutes in Sendai City, Natori City, Tomiya City, Tagajo City, Shiotsubo City, and more.
The company specializes in professional cleaning for offices, air conditioners, floors, and windows, catering to every corner of your home or workplace.
Their expertise in house cleaning has made them the preferred choice for several reasons.
Firstly, they excel in corporate cleaning, offering services for vacant properties and overall house cleaning for apartments, condos, and stores.
Their team consists of friendly and well-trained staff, ranging from individuals in their 20s who receive thorough on-the-job training and have experience in various cleaning techniques and customer service.
Furthermore, they employ qualified professionals with proven experience in house cleaning, ensuring that your cleaning needs are met with skill and precision.
With their extensive experience, they handle a wide range of cleaning tasks, including air conditioner disassembly, bathroom mold removal, dismantling and cleaning of drink dispensers in major fast-food chains, floor waxing, and coating.
Sendai House Cleaning takes pride in their dedicated staff members, who approach their work with professionalism and prioritize customer satisfaction.
They provide comprehensive cleaning solutions for residential properties, including condominiums, apartments, and rental houses, and are adept at handling challenging tasks such as disposing of leftover belongings.
Contact number: +81367064197
Address: Japan, 〒141-0031 Tokyo, Shinagawa City, Nishigotanda, 8 Chome−2−2 喜助西五反田ビル 4F
Google Map Location:

Sunny Maid is a premier housekeeping service that prides itself on delivering top-quality cleanliness to homes in need.
With their unique approach, they send out highly trained professionals in pairs to ensure optimal results.
Whether it's house cleaning, running errands, or providing assistance with childcare, Sunny Maid's dedicated team is equipped to handle a range of household tasks.
To begin the process, simply reach out to Sunny Maid, and a knowledgeable manager will visit your home to assess your specific needs and cleaning preferences.
This personalized approach ensures that the assigned helpers are well-informed and capable of meeting your expectations.
Contact number: +81477279362
Address: 4 Chome-1932-5 Bokkemachi, Ichikawa, Chiba 272-0811, Japan
Google Map Location:

Clean up JAPAN's housekeeping services prioritize the use of eco-friendly, natural plant-based detergents that are gentle on both people and the environment.
They understand the importance of not only preserving nature but also the impact of cleaning products on our bodies.
This consideration is especially crucial for households with babies, young children, or individuals with allergies.
By utilizing safe and non-toxic cleaning agents, Clean up JAPAN ensures a clean and healthy living environment while minimizing any potential risks.
With their expertise and commitment to sustainable practices, you can have peace of mind knowing that your home will be thoroughly cleaned without compromising the well-being of your loved ones.
Contact number: +81333755700
Address: 3 Chome-8-6 Yayoicho, Nakano City, Tokyo 164-0013, Japan
Google Map Location:

Introducing Clean Japan Uno, a specialized housekeeping (cleaning) service based in Nakano Shimbashi, Tokyo, with 20 years of experience.
Despite being a small cleaning company, they strive to deliver reliable techniques and diligent cleaning that rivals larger and new businesses.
With a commitment to improving etiquette and skills, they conduct daily meetings to ensure customer satisfaction and support.
Clean Japan Uno firmly believes that the housekeeping (cleaning) industry thrives on trust and credibility with clients.
Therefore, they promise to transform your homes into spotlessly clean and shining spaces, aiming to create a company that is loved by all.
Contact number: +819093965922
Address: 1 Chome-10-8 Dogenzaka, Shibuya City, Tokyo 150-0043, Japan
Google Map Location:

Happy Sun Cleaners, a family-owned business led by Nao Sato, offers exceptional housekeeping services in Tokyo.
With a focus on professionalism, decency, and teamwork, Happy Sun is dedicated to providing high-quality cleaning for residences and businesses alike.
Their services encompass comprehensive cleaning, polishing, and sanitization of your entire space. They are flexible in using either your preferred tools or their own equipment.
Methodical and meticulous, they plan ahead to ensure efficient and thorough cleaning. Moreover, Happy Sun goes beyond traditional housekeeping by offering babysitting services as well.
Their commitment to customer satisfaction is evident through their friendly and personalized approach.
With Happy Sun Cleaners, you can expect reliable service, affordable rates, flexible scheduling, and a professional cleaning staff.
Contact number: 0120-700-809
Address: Tokyo, Kanagawa
Kurashinity is a premier housekeeping service in Tokyo and Kanagawa, offering flexible cleaning options to suit various needs.
Whether you require weekly, bi-weekly, monthly, or one-time spot cleanings, Kurashinity has got you covered.
With a minimum of 3 hours per session, their weekly cleanings start from ¥3,300/hour. To make your decision easier, Kurashinity even offers a discounted trial cleaning for first-time customers.
What sets Kurashinity apart is their commitment to customer satisfaction and their highly trained professionals.
Their housekeepers undergo over 400 hours of training through Pasona's exclusive programs, ensuring they deliver top-quality service.
Additionally, Kurashinity offers a unique HR development program for foreign housekeepers, focusing on Japanese communication skills, hospitality, and practical housekeeping experience in Japan and overseas.
They even grade their housekeepers into five levels to guarantee exceptional service.
Moreover, Kurashinity aligns with Pasona's goal of supporting working women and promoting work-life balance.
By providing reliable housekeeping services, Kurashinity contributes to building a society where work can adapt to individuals' lifestyles.
Address: Japan, 〒243-0014 Kanagawa, Atsugi, Asahicho, 1 Chome−33−5 本多ビル 7階
Google Map Location:

Cleaning Lab is a reliable housekeeping service offering a range of cleaning options across 18 locations.
From air conditioners and bathrooms to kitchens and balconies, their professional team is ready to tackle stubborn dirt and handle all your cleaning needs.
With prices starting at 8500 yen for 2 locations, their services are both affordable and efficient. By entrusting Cleaning Lab with your cleaning tasks, you can save yourself the trouble of dealing with tough stains and enjoy a sparkling clean living space.
Their experienced professionals are equipped to provide thorough cleaning solutions, giving you peace of mind and a fresh environment.
Don't hesitate to take advantage of this opportunity to benefit from the expertise of Cleaning Lab and leave your cleaning worries behind.
Address: Japan, 〒105-0014 Tokyo, Minato City, Shiba, 2 Chome−26−1 iSmartビル
Google Map Location:
Tasukaji, a professional housekeeping service that solves your never-ending cleaning woes. No matter how diligently you clean, stubborn dirt and odors always seem to persist.
Tasukaji understands this frustration and offers a solution.
With their housekeeping agency matching service, you can effortlessly book skilled professionals to tackle general housework, including cleaning, organizing, storing, and cooking, starting at just 1,500 yen per hour.
Tasukaji simplifies the process from start to finish, allowing you to conveniently book and modify requests through their user-friendly app and website.
Forget the hassle of searching for reliable housekeepers; Tasukaji matches you with trustworthy professionals.
Best of all, their registration is free, ensuring easy access to their services whenever you need them.
Contact number: +81454823367
Address: Japan, 〒226-0027 Kanagawa, Yokohama, Midori Ward, Nagatsuta, 7 Chome−10−10 A204
Google Map Location:

Total Life Co. is a trusted provider of comprehensive housekeeping services in Japan. With their meticulous attention to detail and dedication to customer satisfaction, they offer a wide range of cleaning solutions to ensure a pristine living environment.
Their services include air conditioner cleaning, ventilation fan and range hood cleaning, whole empty room cleaning, kitchen cleaning, washroom cleaning, toilet cleaning, window cleaning, carpet cleaning and stain removal, floor coating, flooring waxing, bathroom cleaning, discarded items collection and disposal, garden maintenance, whole house cleaning, and customizable set options.
Total Life Co. takes pride in their specialized techniques and eco-friendly detergents that effectively eliminate bad odors, oil stains, limescale, and mold.
From restoring apartments to providing deep cleaning for every corner of your home, their professional team delivers exceptional results.
With transparent pricing and flexible packages, including the 1DAY Anything Pack and the Freely Selectable Sets, Total Life Co. offers convenience and value for all your housekeeping needs.
18. Unitec Service Co.
Contact number: +81336516548
Address: 3 Chome-37-9 Higashikomatsugawa, Edogawa City, Tokyo 132-0033, Japan
Google Map Location:

Unitech Service Co., Ltd. is a trusted provider of professional cleaning services for both individuals and corporations.
With a strong presence in Tokyo, Kanagawa, Chiba, and Saitama for individuals, and nationwide coverage for corporations, Unitech Service delivers high-quality cleaning solutions at competitive rates.
Reasons to Choose Unitech Service:
24-Hour Service Availability: Unitech Service is equipped to handle after-hours cleaning for hotels, restaurants, stores, and companies, ensuring minimal disruption to daily operations.
Established Trust and Repeat Customers: With a solid customer base that spans over a decade, Unitech Service has earned the trust of many clients, resulting in a high rate of repeat business.
Experienced and Skilled Staff: The company's veteran staff members are committed to providing highly satisfying services. They continuously strive to improve their skills and make daily efforts to ensure customer satisfaction.
Affordable and Prompt Services: Unitech Service takes pride in conducting all work in-house without the need for intermediaries. This streamlined approach allows for swift response times, cost-effectiveness, and efficient project management, from initial estimates to project completion.
Unitech Service is dedicated to meeting the cleaning needs of individuals and businesses with professionalism, reliability, and affordability.
Contact number: 6 Chome-1-24 203 Chibana, Okinawa, 904-2143, Japan
Address: +815038524630
Google Map Location:

Lustre Housekeeping is a trusted housekeeping and cleaning service dedicated to assisting busy customers with their household needs.
Their team consists of dedicated, vetted, and flexible staff who provide service with a Japanese work ethic and American flexibility.
With a strong focus on customer satisfaction, Lustre Housekeeping offers various housekeeping plans to cater to individual needs.
In light of the ongoing COVID-19 pandemic, Lustre Housekeeping prioritizes the health and safety of both their customers and staff.
They have implemented rigorous safety protocols and follow strict guidelines to ensure a clean and sanitized environment.
Their Covid-19 response is designed to provide peace of mind to customers during these challenging times.
Whether you require regular cleaning, deep cleaning, or specialized services, Lustre Housekeeping is committed to delivering exceptional results.
With their professional approach and customized plans, you can rely on Lustre Housekeeping to keep your home pristine while you focus on your busy schedule.
Contact number: +81666249959
Address: 2 Chome-13-27 Tamadenishi, Nishinari Ward, Osaka, 557-0045, Japan
Google Map Location:

Japan Cleaning Agent Tamadei is a professional housekeeping service operating in Osaka, Tokyo, and Aichi.
They specialize in providing comprehensive house cleaning services for individuals and also cater to the cleaning needs of companies, shops, and corporate accommodations.
With a focus on customer satisfaction, they ensure thorough and meticulous cleaning.
For individuals, Japan Cleaning Agent Tamadei offers a diverse range of regular house cleaning options.
No matter how your home gets dirty, their team of experienced professionals is equipped to handle various cleaning challenges.
Even stubborn dirt that normal cleaning methods can't tackle is no problem for them.
With their reliable work, incorporating advanced technologies and extensive expertise, they alleviate your concerns and deliver exceptional results.
When it comes to house cleaning, trust the expertise of Japan Cleaning Agent Tamadei.
They are dedicated to maintaining the cleanliness and freshness of your cherished home, leaving you with a spotless and inviting living environment.
Contact number: +81120233011
Address: Japan, 〒107-0062 Tokyo, Minato City, Minamiaoyama, 2 Chome−2−15 UCF9F
Google Map Location:

First Housekeeping/Cooking Service is dedicated to delivering top-quality housekeeping services to customers in Tokyo, Saitama, Kanagawa, and Chiba areas, with a focus on the Minato Ward in Tokyo.
Their tailored services and 100% dedicated staff ensure exceptional service even in the absence of clients.
Through their housekeeping services, First aims to create a hotel-like living experience for their customers.
With a team of professional chefs, they offer cooking services of the highest caliber, providing a wide range of dishes prepared by food coordinators, cooking instructors, traditional restaurant chefs, vegetable sommeliers, and licensed cooks.
Their authentic and delicious meals are complemented by menu planning supervised by nutritionists. Whether clients want to improve their dietary habits or receive nutritional guidance, First Housekeeping/Cooking Service strives to offer tasty and healthy cuisine.
Committed to empowering women and providing a prosperous future, First aims to be the leading company in service quality, customer satisfaction, and lifestyle enhancement.
Their 5th Philosophy emphasizes positive thinking, pride, professionalism, perfection, and unleashing the highest capabilities.
With a strong desire to be an indispensable and invaluable presence for all their clients, First is dedicated to providing a "Smart Life" experience.
Contact number: +81333634109
Address: Japan, 〒169-0074 Tokyo, Shinjuku City, Kitashinjuku, 3 Chome−10−25 斉藤ビル
Google Map Location:

Sekai Cleaning Co. is a reputable cleaning professional group dedicated to responsible construction and customer satisfaction.
With a motto of responsible response and security, they prioritize the well-being of their clients.
Their team works tirelessly day and night to deliver high-quality and affordable services that cater to the customer's needs.
One of Sekai Cleaning Co.'s unique approaches is their emphasis on cleaning as recycling.
They take pride in cleaning and rejuvenating discarded office furniture, sofas, carpets, and more, aligning with the values of resource conservation and waste reduction.
Their commitment to sustainability sets them apart in an era that values preserving resources and cherishing belongings.
With 26 years of expertise, Sekai Cleaning Co. offers a range of professional services, leveraging their extensive skills and experience.
Whether it's residential or commercial cleaning, you can rely on their reliable and efficient team to provide exceptional results.
Experience their outstanding service by choosing Sekai Cleaning Co. for your cleaning needs.
Contact number: +81120773528
Address: 83-1 Kuzekamikuzecho, Minami Ward, Kyoto, 601-8212, Japan
Google Map Location:

Established in 2007, Keiji Cleaning Company specializes in offering comprehensive cleaning services, including house cleaning, air conditioner cleaning, pest extermination, and waste collection in the Kyoto and Shiga areas.
With a strong focus on attracting online customers, they provide cost-effective, high-quality, and responsive services by managing construction and supervision in-house.
At Keiji Cleaning Company, customer satisfaction is at the forefront of their operations.
They prioritize the evaluation and feedback of their servicemen by customers, believing that meeting and exceeding customer expectations is crucial for success.
Their commitment to delivering exceptional experiences has led to a steady increase in the number of orders received each year.
In addition to serving corporate clients, Keiji Cleaning Company actively seeks partnerships and alliances with other companies, expanding their network and service capabilities.
They have also implemented efficient infection prevention methods to address the prevalence of contagious diseases.
Their active presence on social media platforms, particularly Twitter, allows them to provide regular updates and maintain strong communication with their audience.
Contact number: +815055859985
Address: Japan, 〒604-8823 Kyoto, Nakagyo Ward, Mibumatsubaracho, 16 室谷ビル1階
Google Map Location:

Ernest Co. is a housekeeping service provider in Kyoto, dedicated to creating a comfortable and memorable experience for their customers.
With the core philosophy of "seriousness," "earnestness," and "enthusiasm," they strive to deliver professional cleaning services that go beyond expectations.
In a competitive market with the increasing number of hotels and lodging facilities, Ernest Co. aims to stand out by ensuring their customers' trips to Kyoto become cherished lifelong memories.
Apart from maintaining clean and comfortable spaces, their staff members prioritize hospitality, working with a spirit of service to provide a truly welcoming atmosphere.
With aspirations to expand their services nationwide, Ernest Co. focuses on cultivating a work environment where their staff can find fulfillment and joy in their tasks.
They highly value meaningful relationships with their clients and partners, aiming to establish heartfelt connections.
Contact number: +819043903777
Address: Japan, 〒185-0014 Tokyo, Kokubunji, Higashikoigakubo, 4 Chome−29−3 マイキャッスル西国分寺 106
Google Map Location:

Tokyo House Cleaning Service offers a convenient solution for customers seeking professional housekeeping services with English-speaking staff.
With a team of skilled cleaners, they provide thorough and efficient cleaning for your home. Whether you're a resident or a visitor in Tokyo, this service caters to those who prefer to communicate in English when discussing their cleaning needs.
By selecting Tokyo House Cleaning Service, customers can ensure effective communication and convey their specific requirements with ease.
The English-speaking staff members are trained to understand and meet the expectations of customers, providing a personalized and satisfactory cleaning experience.
With their attention to detail and commitment to customer satisfaction, Tokyo House Cleaning Service is the go-to choice for anyone seeking reliable and language-friendly housekeeping services in Tokyo.
Contact number: +81527396573
Address: 5-10-1 Otai, Moriyama Ward, Nagoya, Aichi 463-0044, Japan
Google Map Location:
Fujiwaraya LLC is a trusted provider of comprehensive housekeeping services in Japan. With a dedicated team of professional cleaners, they offer a wide range of cleaning solutions for various settings.
From offices to residential spaces, Fujiwaraya LLC excels in delivering efficient and thorough cleaning services.
Their offerings include office and workplace cleaning, ensuring that your professional environment remains pristine and organized.
For a deeper clean, Fujiwaraya LLC specializes in deep cleaning services, tackling hard-to-reach areas and stubborn dirt.
Whether you need a standard cleaning for regular maintenance or require moving-related cleaning to ensure a fresh start in your new space, their experienced cleaners will handle the job with expertise and attention to detail.
In addition to their core cleaning services, Fujiwaraya LLC also offers specialized services such as air conditioner cleaning, carpet cleaning, glass restoration and polishing, duct cleaning, and marble and stone polishing.
Contact number: +81455089709
Address: Japan, 〒227-0043 Kanagawa, Yokohama, Aoba Ward, Fujigaoka, 1 Chome−54−39 106
Google Map Location:

Wash Tech is a professional housekeeping service provider offering a wide range of services in the Yokohama City, Tokyo, and Kawasaki City areas, with a focus on Aoba Ward, Yokohama City.
They excel in various areas such as building house restoration, home cleaning, and house cleaning before move-in after the purchase of second-hand properties.
Their expertise extends to restoration work and house cleaning for rental properties, new construction delivery house cleaning, and maintenance management for common areas of condominiums and housing complexes.
Additionally, Wash Tech offers clean maintenance services for stores, offices, and various types of buildings, including specialized cleaning like stone regrinding, carpet cleaning, and wood cleaning.
They also provide antifouling coating processing for different building materials.
With a commitment to excellence, Wash Tech ensures high-quality results and customer satisfaction.
They also offer technology seminars, counseling, and various planning services related to house cleaning, as well as home renovation work.
28. Japan Housekeeping 日本ハウスキーピング(株式会社ビズイデアホテル支援事業部)
Contact number: +81527342881
Address: Japan, 〒464-0075 Aichi, Nagoya, Chikusa Ward, Uchiyama, 3 Chome−10−17 今池セントラルビル 9F
Google Map Location:

Japan Housekeeping specializes in providing comprehensive housekeeping services, including hotel room cleaning and training for hotel room attendants.
With a focus on maintaining impeccable cleanliness and upholding the highest standards, they ensure that every aspect of the guest experience is taken care of.
Their team of skilled professionals is trained in efficient and effective cleaning techniques, ensuring that each room is thoroughly cleaned, sanitized, and presented in pristine condition.
They understand the importance of attention to detail and work diligently to exceed expectations.
In addition to their cleaning services, Japan Housekeeping also offers comprehensive training programs for hotel room attendants.
They provide education and guidance on the proper techniques, protocols, and standards required for maintaining cleanliness and creating a welcoming environment for guests.
With a commitment to professionalism and a dedication to excellence, Japan Housekeeping is the ideal partner for hotels seeking exceptional housekeeping services and the development of their room attendants' skills.
Contact number: +817040744838
Address: 1 Chome-1 Wakamatsucho, Yokosuka, Kanagawa 238-0007, Japan
Google Map Location:
KK Co, initially specializing in professional Air Conditioner cleaning services, has grown to offer a wide range of cleaning services for both residential and commercial clients.
Founded by Ken Koyama, who also serves as the company president, KK Co has embraced the ever-changing landscape of the industry.
Understanding that the world is in a constant state of transformation, KK Co remains dedicated to meeting the evolving demands of the local and global markets.
With each new generation, new challenges arise, and KK Co prides itself on its adaptability and flexibility.
The company continuously evaluates its strengths and systems, striving to develop practices that benefit all parties involved, while upholding the highest standards.
Contact number: +819080242246
Address: 都営保谷本町二丁目アパート8号棟 102, 2 Chome-13-8 Hoyacho, Nishitokyo, Tokyo 202-0015, Japan
Google Map Location:
Pikaichi, established in 2006 in Nishitokyo City, is a trusted housekeeping service provider.
They specialize in air conditioner cleaning and offer a wide range of home cleaning services for general households.
Additionally, they handle tasks such as replacing and repairing window screens, re-papering shoji screens, and performing repairs on apartment interiors.
Pikaichi also conducts installation and replacement work for various equipment, including air conditioners, water heaters, gas stoves, faucets, and bidet toilets, catering to the diverse needs and requests of their customers.
Although they are a small-scale business, they prioritize prompt email responses within 24 hours, as phone availability during daytime hours may be limited.
It's important to note that Pikaichi primarily focuses on serving individual households and generally declines subcontracting work from other businesses.
Factors to Consider When Choosing a Housekeeping Service in Japan
When it comes to selecting a housekeeping service in Japan, there are several important factors to consider.
Whether you're a homeowner or a business owner looking for reliable and efficient cleaning services, keep the following points in mind to make an informed decision:
Reputation and Experience:
Research the reputation and experience of the housekeeping service provider.
Look for reviews, testimonials, and recommendations from previous clients to gauge their reliability and quality of service.
An established company with a positive track record is likely to deliver satisfactory results.
Services Offered:
Consider the specific cleaning services offered by the company.
Determine if they provide general cleaning, deep cleaning, specialized cleaning for specific areas, or additional services such as window cleaning or carpet cleaning.
Assess your needs and ensure that the service provider can fulfill them.
Professionalism and Trustworthiness:
It is crucial to choose a housekeeping service known for its professionalism and trustworthiness.
Ensure that the company screens its employees, provides proper training, and has a strong work ethic.
A trustworthy service will respect your property, privacy, and adhere to high ethical standards.
Insurance and Liability:
Check if the housekeeping service is properly insured and has liability coverage.
This protects you from any potential damages or accidents that may occur during the cleaning process.
Confirm that the service provider takes responsibility for any issues that may arise.
Cleaning Products and Techniques:
Inquire about the cleaning products and techniques used by the service provider.
Consider eco-friendly options if sustainability is important to you.
Discuss any specific preferences or concerns you have regarding cleaning products, especially if you or your family members have allergies or sensitivities.
Flexibility and Availability:
Evaluate the flexibility and availability of the housekeeping service.
Determine if they can accommodate your preferred schedule, whether it's a one-time cleaning or regular visits.
Clear communication and coordination are essential to ensure that the service aligns with your needs.
Cost and Pricing Structure:
Obtain detailed information about the cost and pricing structure of the housekeeping service.
Inquire about their payment methods, cancellation policies, and any additional fees that may apply.
Compare prices and services offered by different providers to ensure you receive the best value for your money.
Customer Support and Communication:
Consider the level of customer support and communication provided by the housekeeping service.
A reliable service will be responsive to your inquiries, address any concerns promptly, and maintain open lines of communication throughout your engagement with them.
By considering these factors when choosing a housekeeping service in Japan, you can ensure that you select a provider that meets your needs, delivers quality service, and offers peace of mind.
Take the time to research and assess your options to make an informed decision that aligns with your cleaning requirements.
Summary
In the world of housekeeping services in Japan, there is no shortage of exceptional providers that excel in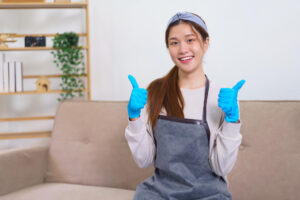 delivering cleanliness and reliability.
By choosing one of these top-notch services, you can ensure that your home will be sparkling clean and well-maintained.
These providers understand the importance of attention to detail and go the extra mile to exceed your expectations.
READ NEXT: Japan Do's and Don'ts