If you're planning to move or even just visit here in Japan, probably one of the first things you should know is the country's emergency and safety protocols. If you're not aware yet, Japan is one of those countries situated in the Ring of Fire, making it prone to emergencies due to natural disasters like earthquakes and volcanic eruptions.
In fact, Japan is one of the countries most susceptible to earthquakes in the world, with an average of over 1,000 temblors happening every year. But don't be scared yet! Perhaps this is a good thing because people in Japan have become not just resilient but also very systematic and organized when it comes to dealing with calamities and natural disasters.
In this post, we will discuss some of the safeguards that the government of Japan has set in order to ensure that their citizens are well protected from the impact of natural disasters. These safety precautions include earthquake-resistant buildings, tsunami warning systems and evacuation plans. We will also discuss how the government of Japan prepares for these calamities and what makes them different from other countries that are also prone to earthquakes but don't have such detailed protocols as this one does. If you're ready to learn about it, keep on reading below.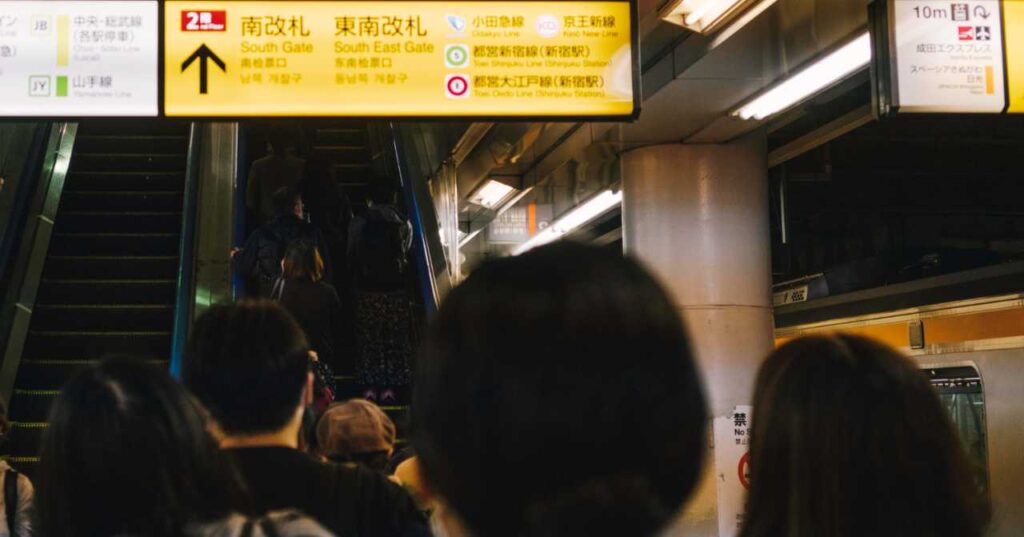 Japan's Geography
Japan is a country that has been known to be prone to natural disasters, specifically earthquakes and tsunamis. This is because it lies on the Ring of Fire, an area in the Pacific Ocean where many volcanoes are located. let's take a look the country's geographical features:
Location
Japan has thousands of islands, the four largest being Honshu, Hokkaido, Kyushu, and Shikoku. Japan's closest neighbors are Korea, Russia, and China. The Sea of Japan separates the Asian continent from the Japanese archipelago.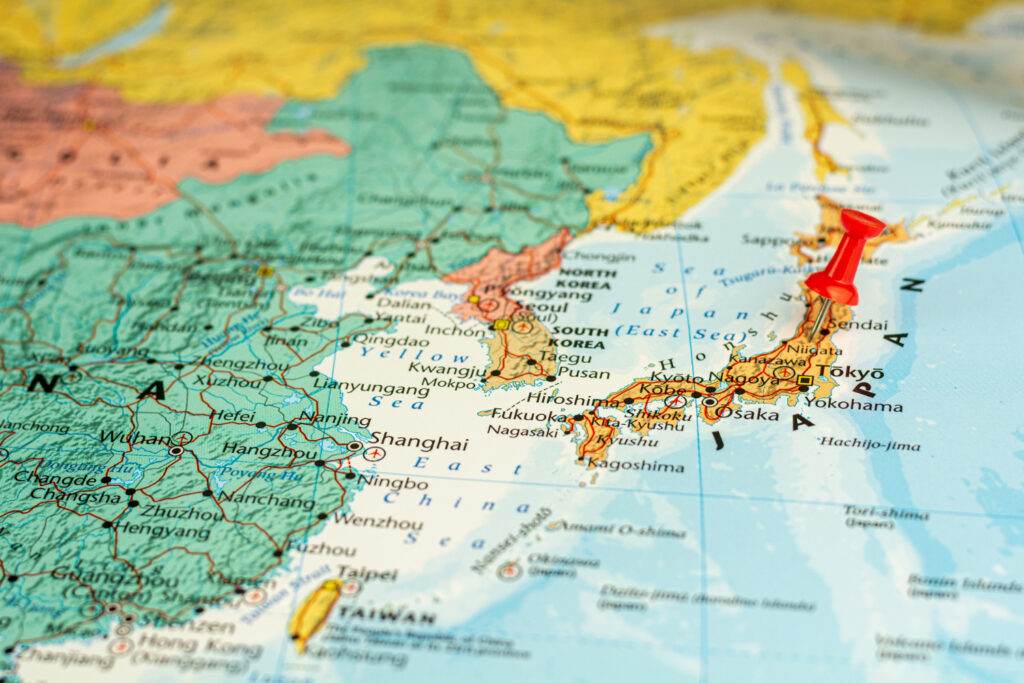 Area
Japan's landmass is equivalent to that of Germany and California. Japan's northernmost islands share a latitude with Milan and Portland, while its southernmost islands share a latitude with the Bahamas. More than half of the country is mountainous and forested. Japan is organized into eight political zones and forty-seven prefectures.
Japan has roughly 125 million people, with approximately 3 million foreign residents. That's roughly 4 percent of the population, which has been increasing over the past decade. Japan is ranked as the third most densely populated country in the world after Bangladesh and Macau. Despite this, its birth rates are among the world's lowest, with an average of 1.4 children per woman. Japan has a low fertility rate because of its aging population and declining marriage rates.
Tsunamis and Volcanoes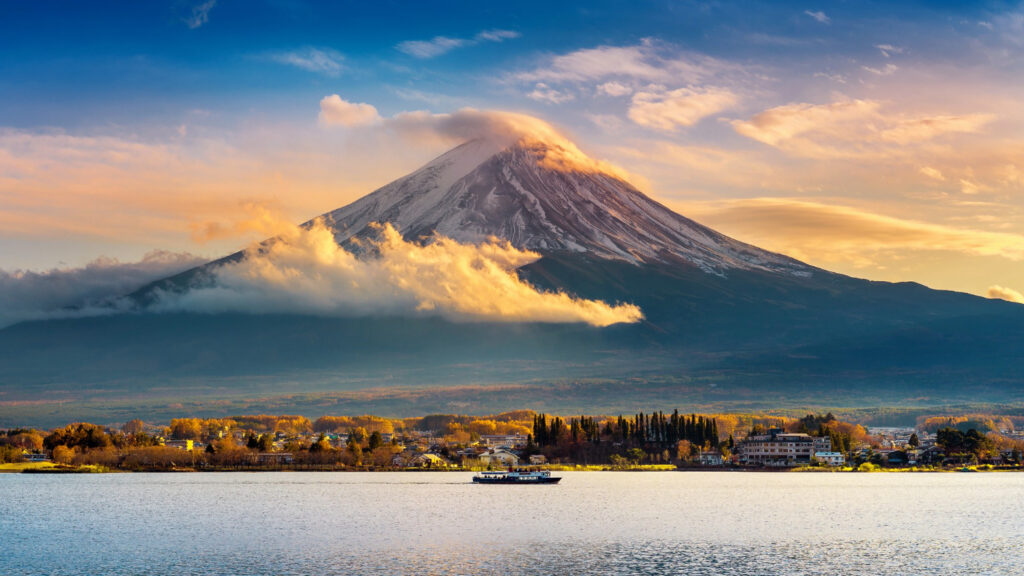 Japan experiences earthquakes regularly due to its location in an area where multiple tectonic plates converge. For the same reason, Japan has many volcanoes and natural hot springs. Mount Fuji is Japan's most famous volcano and highest mountain. In a month, there are roughly 15 earthquakes above magnitude 5.0 and one earthquake above magnitude 7.0 on the Richter scale. Japan is located in an area with many volcanoes, including Mount Fuji, which has been active for more than 400 years. There are about 100 active volcanoes in Japan today, most of them located on the island of Honshu.
Under Japan's seas, there is a volcanic hot spot that extends from Izu Peninsula to Kyushu. This area, called the Japan trench, forms a line of volcanoes that includes Mount Fuji and Sakurajima in Kagoshima Prefecture. Some of these volcanoes cause tectonic subduction, which is when one tectonic plate slips under another and causes earthquakes. There are also many active fault lines in Japan, including the Nankai Trough, which runs from the south of Shikoku to north of Honshu. When these earthquakes hit the country, they can cause tsunamis, which are destructive waves that hit the shoreline with great force. The most devastating tsunami in recent history occurred in 2011 when an earthquake off the coast of Honshu triggered a massive wave that killed almost 20,000 people.
Climate
Because of the country's enormous north-south expanse, the climate in various areas varies substantially. Most large cities, including Tokyo, have moderate to subtropical climates with four distinct seasons. Summers are hot and humid, but winters are nice. There is a rainy season in early summer, and typhoons occur on a yearly basis, especially in late summer. The northern island of Hokkaido and the Sea of Japan coast enjoy a colder climate and plentiful snowfall. The average January temperature in Okinawa is a pleasant 17 degrees Celsius.
Japan Emergency Systems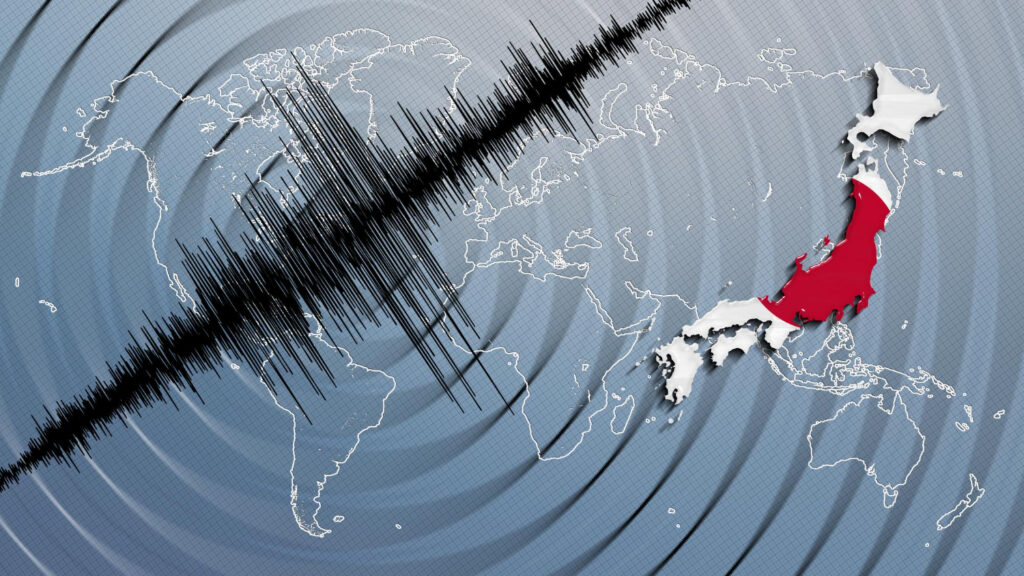 You'd probably be a bit worried by now after reading how devastating some of the past events are, but don't let that scare you. Japan is one of the safest countries in the world and has a well-developed emergency system. In case of an earthquake, there are sensors that detect the ground movement and automatically send out alerts to people within the affected area. Smartphone users can also receive these alerts.
Japanese warning system – J-ALERT
J-ALERT is a National Instant Warning System via which the Japanese government delivers real-time emergency information to all inhabitants.
It is typically used by the Meteorological Agency to disseminate information about earthquakes, tsunamis, volcanic eruptions, and other natural calamities. The Cabinet Secretariat disseminates information on ballistic missiles, air raids, guerrilla attacks, terrorism, and anything else that requires advance notice to the general public.
These cautions and warnings are delivered to your cell phone via outdoor speakers, television, radio, and email.
If you hear a J-ALERT warning concerning a ballistic missile in your neighborhood, please evacuate immediately to a strong structure or an underground structure.
An example of a J-Alarm alert can be heard below. (This is how a ballistic missile launched toward Japan will sound):
WARNING: The following video contains the exact sounds that a J-ALERT would produce during an assault. Please be sure that no one is nearby and the volume on your device is turned down, because others may think a J-ALERT message is being broadcast.
Emergency Telephone Numbers in Japan
Police
TEL: 110
24 hours a day
English-speaking operator available 24 hours a day
Fire Department
TEL: 119
24 hours a day
English-speaking operator available 24 hours a day
Ambulance
TEL: 119
24 hours a day
English-speaking operator available 24 hours a day
Coast Guard (Sea Rescue)
TEL: 118
24 hours a day
English-speaking operator available 24 hours a day
Tell Life Line
Any concerns you may have will be addressed by Life Line. There is no need for a single person to battle alone. Their Lifeline Support Workers are ready for your call.
https://telljp.com/lifeline/
03-5774-0992
Tell Community Counseling Service TCCS
TELL Counseling is a non-profit organization that provides confidential and comprehensive mental health services.
https://telljp.com/counseling/
03-4550-1146
JHelp
A non-profit organization that provides immediate help to people in crisis
http://www.jhelp.com/index_top.html
0570-000-911
These are just some of the hotlines you may find useful. If you feel that you are in trouble or need help, please remember to call the numbers above. You can also contact your family doctor, who may be able to refer you to a counselor or psychiatrist.
Japan is one of those countries which has the highest cases of depression and suicide. If you are feeling alone and depressed, please remember that there is help out there.
Disaster Preparedness: Emergency Bag in Japan
It is critical to have an evacuation kit on hand in Japan in case of an earthquake, fire, tsunami, or interruption of a lifeline.
What goods would you and your family require to survive while awaiting rescue or food if your home becomes uninhabitable?
This brief tutorial will provide general packing tips to help you prepare.
Backpack
The first piece of equipment you'll need is a backpack. We recommend one that is lightweight and waterproof, with several sections to help you manage your gear. Multi-compartment bags, like the one pictured below, are great for organizing your possessions. A hiking backpack may be a better option for those carrying additional gear.
Heavy things should be stored in the pack's back compartment (the part closest to you when you are wearing it). Carrying the backpack will be easier and less physically taxing as a result of this.
Pack at least one complete change of clothing (socks, underwear, shirt and pants.)
Food
Bring dry items that will last a long time, such as instant ramen, dehydrated food, canned food, and snacks (that also have a long shelf life). If the aforementioned items are excessively heavy and difficult to travel, energy bars like Calorie Mate (available in supermarkets) or Datrex Food Bars could be substituted (used by the military for survival situations.)
Dry foods having a long shelf life, such as instant noodles, dehydrated food, canned food, and snacks, should be packed. If the products listed above are too heavy and awkward to transport, energy bars such as Calorie Mate (available in supermarkets) or Datrex Food Bars may be useful.
Water is one of the most important items on our list. In an emergency survival situation, it is usually recommended that locating drinkable water should come first. It is advised that each individual have at least one gallon of drinkable water in their emergency kit. Due to the amount of room necessary, you may need more than one bag if you prepare for more than one person.
Foldable water packs can also be quite useful.
Tools
You may not need any tools, but it's always a good idea to be prepared. A multi-tool (Swiss army knife/leatherman), work gloves, a lighter, duct tape, and a flashlight are the basic minimum tools recommended. Another essential item is a whistle, which can be used to announce your location or to attract attention if you are injured and unable to move.
A phone charger is also essential.
First-aid supplies
The First Aid Kit is just as important as the rest of the items on this packing list. While purchasing a prefabricated kit online is easier, you can also make your own. The most basic First Aid Kit requires bandages, disinfection, over-the-counter meds (aspirin/ibuprofen, anti-fungal cream, cough medicine), masks, and prescription medication.
Sanitation
Nature will undoubtedly call, and it is prudent to be prepared. In a tense scenario, having toilet paper and garbage bags on hand will make your life easier. Rather than taking garbage bags, consider purchasing a portable toilet. Removing the cardboard core from the toilet paper before compressing it is best. Another option is to store the toilet paper in a water-resistant container to keep it dry.
If no water is available, antibacterial wet tissues will help with washing. Portable compressed towels take up very little space when prepared ahead of time. If you must wash your hair, a shampoo that does not include water is also recommended.
Face Masks
In the event of an emergency, masks should also be kept on hand (such as during the COVID-19 pandemic). If you have hay fever, you may need to wear a mask to avoid contracting infections from others or to cope with pollen seasons.
A lightweight blanket, a tent, a jacket, and pocket warmers are advised for shelter and warmth.
Emergency Kit
Emergency kits are a great thing to have at home. Types are available in a variety of sizes and shapes. Please select the option(s) that best suit you and your family.
Money and Documents
It is highly recommended that you duplicate all of your crucial documents (passport, gaijin card, my number, proof of residence.. ect.). These papers should be kept in a ziplock bag or other watertight container.
During an emergency, you will most likely be unable to access your accounts at an ATM or other place. It is also strongly advised that you have an emergency fund. The amount required depends on the individual, but anything between 10,000 and 100,000 yen should sufficient.
Additional considerations
If you have a dog, bring some dog food, some toys, and a leash.
If you are traveling with children, bring some toys and books to keep them occupied and calm during a difficult situation.
If you use spectacles, consider carrying a spare pair with you in case of an emergency.
Bring a book with you to help you forget about your troubling scenario.
Is Japan safe to live in?
Given the fact that Japan is prone to earthquakes, tsunamis, and volcanic eruptions, it is very important for expats to know how to stay safe. Japan is one of those countries where you will always find people who are willing to help you out in times of need. And in relation to the question, "is Japan safe?" The answer is a resounding yes. Japan is one of the safest countries in the world, and it is a great place to live as an expat. The country has strong policies and systems in place to keep its citizens and expats safe. The country has a very low crime rate, and the police force is well respected by the general public. There are also many different emergency services available in case of an earthquake or tsunami, including the Japan Fire Department and Rescue Services and the Japan Coast Guard.
Video: Japan's engineering solutions for the next tsunami
In this video, we look at how Japan has prepared for the next tsunami, including building large dams and sea walls. The video also explains why Japan has a high earthquake risk and how it is trying to prevent another disaster like 2011's Tohoku earthquake from happening again.
Because of its location on the Ring of Fire, Japan is one of the most seismically active countries on the world.
As a result, it is frequently wrecked by tsunamis, like as the massive wave that slammed onto the Oshika Peninsula on March 11, 2011, after a 9.1-magnitude earthquake struck 72 kilometers (45 miles) off the coast.
The tsunami hit the Fukushima Daiichi Nuclear Power Plant, causing a nuclear disaster unprecedented since Chornobyl. The question then becomes what the country is doing to avoid such disasters.
Following the 2011 tsunami, Japan's Reconstruction Design Group, an advisory council to then-prime minister Naoto Kan, advised for the adoption of two types of tsunami protection with varying degrees of severity.
The first is for L1-grade tsunamis, which happen every ten to one hundred years, and the second is for L2-grade tsunamis, which happen every few hundred to thousand years. The development of tsunami-resistant structures and sea walls is one of these protections.
But are they enough? How effectively have they been combating natural calamities such as earthquakes, floods, and tsunamis? Do they also target flood prevention? What further can be done, and how is the country innovating on existing policies? Are there any new inventions that can bring further safety? Is the country looking into other options?
Let us find out the answer to these, among other topics.
Frequently Asked Questions
1. What are Japan's disaster preparedness systems?
Japan has a comprehensive disaster preparedness system in place in order to prepare for natural disasters and other crises. This system includes a variety of measures such as early warning systems, evacuation drills, public education, and the establishment of emergency shelters. The Japanese government also has a vast network of support services, including disaster response teams and emergency medical services, to ensure that any crisis is managed effectively.
2. What emergency systems are in place in Japan?
Japan has a variety of emergency systems in place to ensure that the safety of its citizens is maintained in the event of a disaster. These systems include the Japan Meteorological Agency, which provides alerts for natural disasters such as earthquakes, tsunamis, and typhoons; the National Police Agency, which coordinates disaster response efforts; and the Fire and Disaster Management Agency, which provides training and equipment for emergency responders.
3. How does Japan prepare for a disaster?
In order to prepare for a disaster, the Japanese government has established a comprehensive disaster preparedness system, consisting of measures such as early warning systems, evacuation drills, public education, and the establishment of emergency shelters. The government also has a vast network of support services, including disaster response teams and emergency medical services, to ensure that any crisis is managed effectively.
4. What are the evacuation procedures in Japan?
In the event of a disaster, the Japanese government has established a number of evacuation procedures to ensure the safety of its citizens. These procedures include the issuing of emergency warnings, the establishment of evacuation shelters, the provision of transportation to evacuate those in need, and the implementation of a public education program to ensure that citizens are aware of the evacuation procedures.
The Japanese government and local authorities play an integral role in disaster preparedness. The government is responsible for establishing and maintaining the disaster preparedness system, while local authorities are responsible for implementing it. This includes providing public education, developing evacuation plans, and ensuring that the necessary equipment and personnel are in place to respond to any emergency.
6. How does the Japanese government respond to a disaster?
When a disaster strikes, the Japanese government responds quickly and effectively. The government activates its emergency services such as the Japan Meteorological Agency and the National Police Agency, and deploys disaster response teams to the affected area. The government also provides financial and material support to those affected by the disaster.
7. How are communities in Japan affected by a disaster?
Disasters can have a devastating impact on communities in Japan. The destruction of infrastructure, loss of life, and economic disruption can cause long-term damage to communities. The Japanese government provides financial and material assistance to affected communities, and works to ensure that they are able to rebuild and recover as quickly as possible.
8. What measures does the Japanese government take to prevent disasters?
The Japanese government takes a variety of measures to prevent disasters from occurring. These measures include implementing public education programs, conducting regular evacuation drills, and investing in early warning systems. The government also works to build and maintain infrastructure that is resistant to natural disasters such as earthquakes, tsunamis, and typhoons.
Final Thoughts
Thinking about emergencies doesn't make one feel very hopeful, but it's important to remember that the Japanese government and other organizations are working hard to prevent tragedies like this from happening again. It's also important for people to take responsibility for their own safety by preparing themselves in advance of an emergency.
We hope this guide has opened your eyes to the dangers of natural disasters and the importance of being prepared. If you're interested in learning more about how Japan is preparing for future emergencies, or whether this guide was helpful to you, please leave a comment below!
READ NEXT: Japan Do's and Don'ts