Filipinos are known to be diligent workers wherever we are in the globe. This quality is mainly driven by our deep value for family above all else. "Family first" as they say – and to ensure that we provide the best kind of life we can for our loved ones, many of us venture abroad as OFWs taking on various jobs in places where we it is needed.
(ALSO READ: Japan to Establish New Immigration Agency to better Manage Entry of Foreign Workers)
Aside from being one of our closest neighbours in the region, Japan has long been one of the top destinations for work among OFWs because of the competitive salary offered as well as the familiar work environment there.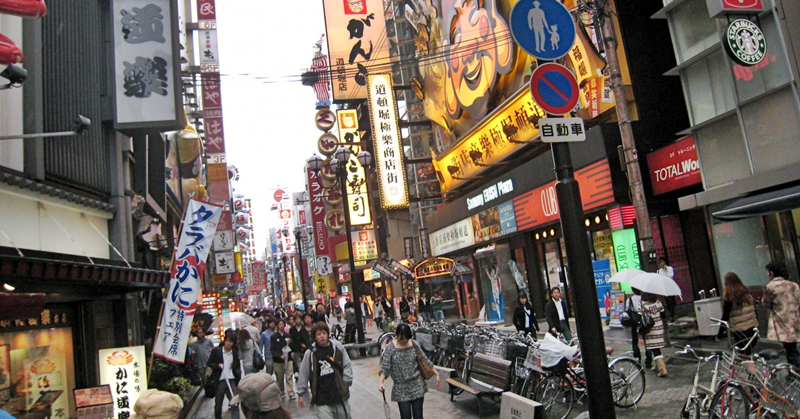 Here are 5 not-so Typical Jobs in Japan you probably haven't heard of
Japan is currently faced with a rapidly ageing population and an even growing demand for people to fill in the lack of manpower resources to join the labour force. Their solution? Hire more foreign workers. However, this hasn't been an easy method to realize as the country has been known to stand by its strict immigration policies for a very long time and it doesn't seem to be heading for a different direction in the coming years despite the apparent labour crisis in the country.
However, for those given the opportunity to go to Japan for work, there are many open positions to fill from care workers to domestic helpers, there is no shortage in the variety available jobs for OFWs to consider. And with that said, you'll be surprised to find out some of the not-so typical (but in-demand) jobs available in the country at present:
1.      Tokoshu Seiso (The Lonely Death Cleaner)
Domestic helpers and housekeepers are common OFW jobs in Japan. What's not common are what we call "tokoshu seiso" or people who clean up the belongings left by the deceased.
With Japan's rapidly ageing population, there is also an increase in the number of kodukushi or "lonely deaths". In this regard, the demand for tokoshu seiso has also been on a steady rise.
This is not an easy task, and certainly not for the faint of heart knowing that the master of the house has passed on, and so cleaners usually say a prayer for the deceased client before entering the household.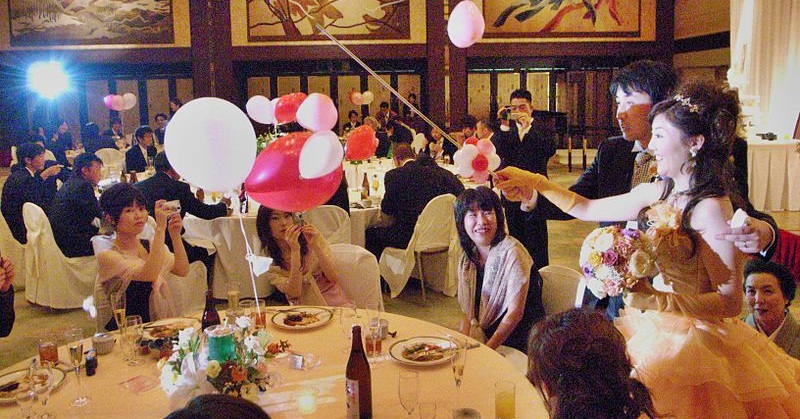 2.      Sakura (The Decoys)
This is rather an interesting job because just as what the name suggests, people who are hired as decoys or "hospitality supporters" need to fill events as (fake) guests in weddings, meetings, and the like. A Japanese company also even offers services of fake lovers and funeral attendees.
As you can imagine, some level of acting may be required in this type of job. Imagine the Pinoy movie "Crying Ladies". It's something like that, but perhaps more low-key. After all, we're looking at the traditional Japanese setting in this case.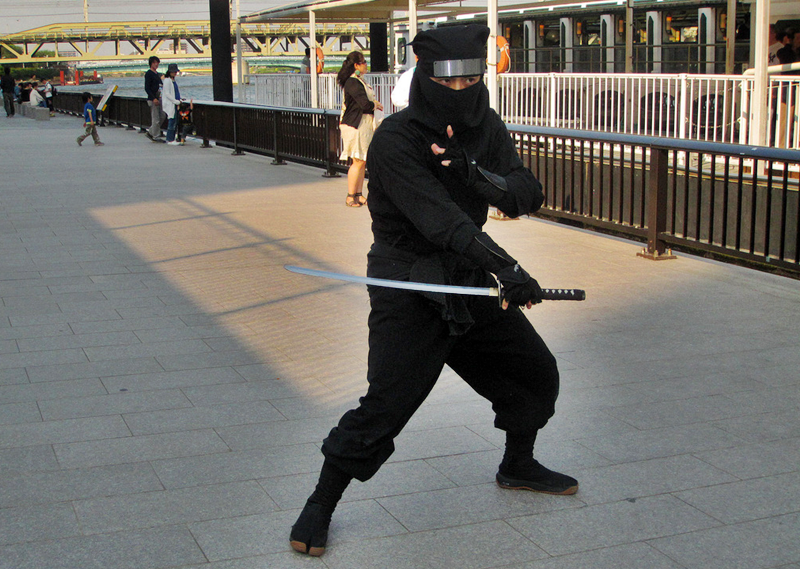 3.      Ninjutsu (Part-time Ninja Trainers)
Filipinos are natural entertainers. A lot of us have natural talents in singing and dancing, that's why it's not surprising to find Filipino performers in theme parks and on cruise ships all over the world. However, in Japan, there are certain companies that look for "ninja trainers" to help promote tourism and to educate the children about the "ways of the ninja" (ninja etiquette).
If you've got the personality and skills in entertaining people, then this job might just suit you.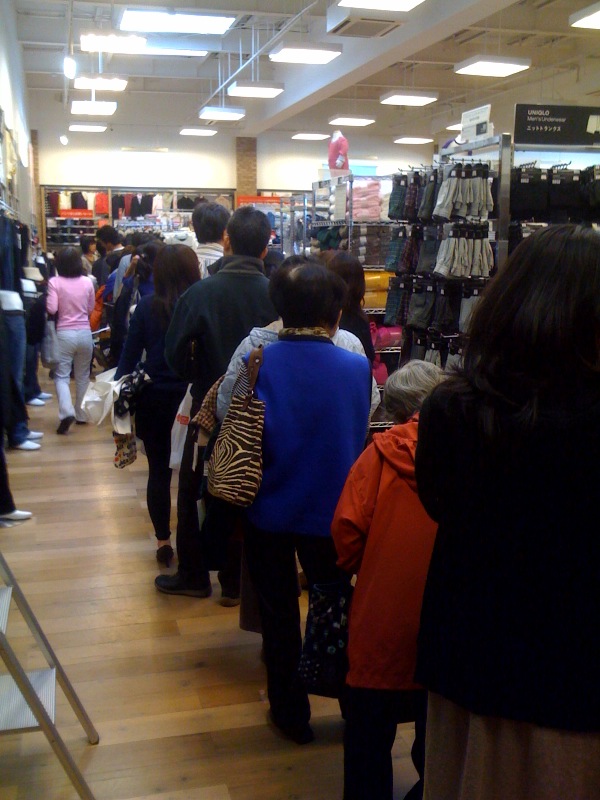 4.      Narabiya (Professional Queuers)
For those people who are extra patient, there's a perfect job for you in Japan. If waiting in long queues does not bother you at all then you can try working as a professional queuer. And if you're really good at waiting, and can do this for a couple of hours, you could earn as much as JPY 15,000 (PHP7,000).
In this case, the waiting is really worth the time.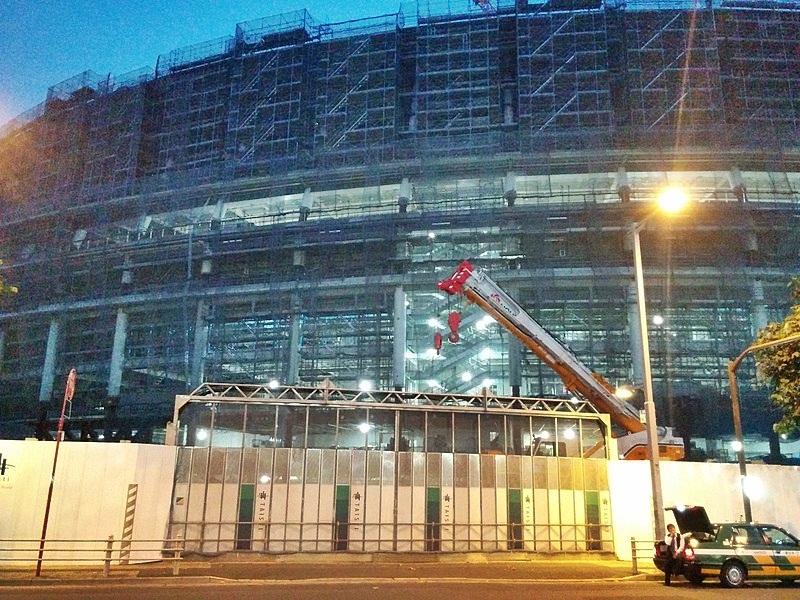 5.      Kensetsu Sagyo-in (2020 Olympic Games Construction Workers)
With the 2020 Olympic Games looming ahead, preparations in the Japanese capital are already in full swing. As huge stadiums are set to be built before the global sporting event in less than two years, there will be plenty of work to be covered. So whether you're an architect, engineer, or even a carpenter, you are sure to find an opening that matches the skill set that you have.
The great thing about it is that not only will you be able to visit Japan (even if only for work), you'll also become part of the historic event that will be remembered for many years to come.
And on that note, you can just imagine the diversity of occupations waiting for aspiring OFWs in Japan. The important thing is to get into the country by legal and acceptable means so that you can simply focus on your work without having to worry about your stay in the country. (ALSO READ: With the Release of the TITP Rules and Regulations, Deployment of Caregivers in Japan will Soon Ensue)