On Tuesday (August 10), the Philippine Overseas Employment Administration (POEA) issued a warning to aspiring overseas Filipino workers (OFWs) about a social media account that advertised job opportunities in Japan.
In a Facebook post, the agency also advised job seekers, particularly those from outside the United States, that several countries are still refusing to accept international employees due to the pandemic.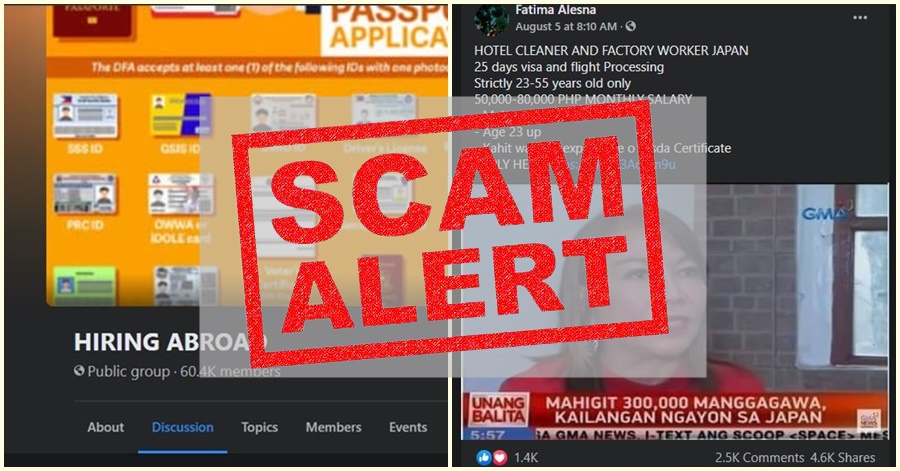 POEA Warns Public Against Scammers Online Offering Jobs in Japan
"In this era of Covid-19, there are not so many jobs in Japan. Borders are closed and many companies have closed and laid off Filipino workers," the POEA said. "It is not easy to get a job in Japan. Those recruiters will spend your money."
According to the POEA, the alleged employment opportunity in Japan has been advertised a long time ago but is still being exploited by unscrupulous individuals.
The agency reiterated that it has nothing to do with the said FB page and warned the public against scammers who are on the prowl to find their next victim since they know that many people are looking for jobs online or ways to work abroad during these times.
"There are too many FB pages offering jobs supposedly abroad. Don't cut into such job advertisements. First of all, many countries are still closed to OFWs. Thousands of them have also returned home and are still returning to the Philippines due to unemployment," the agency added.
Here is a screenshot of the aforementioned scam post shared in a public group, HIRING ABROAD with over 60,000 members.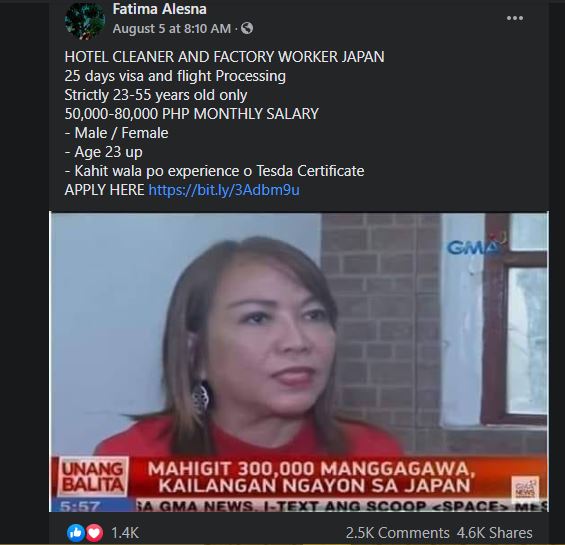 Meanwhile, the POEA encouraged the public to go to https://www.poea.gov.ph/cgi-bin/Job Vacancies/jobsMenu.asp to look for a job that matches them.
READ NEXT: Here's What Expats Need to Know About Finding Work in Japan