Since Japan's implementation of the new visa status to accommodate more foreign workers in the country to address the growing labour shortage brought about by declining birth rates and a rapidly ageing population, Philippine officials have been monitoring the development and coordinating with relevant agencies that can offer the necessary services to aid Filipinos who are interested to take advantage of this extraordinary opportunity, knowing that Japan is one of the most ideal places for OFWs to work or to live in, generally speaking.
ALSO READ: Japan's Nursing Care Sector to Receive 'Bulk' of Foreign Labour through New Visa Status
Considering that all requirements are met, Japan is looking to hire hundreds and thousands of foreign workers to fill in the manpower requirements across a number of top industries in the country, and a large portion of this number apparently is being targeted in the Philippines, as confirmed by the Philippine Ambassador to Japan.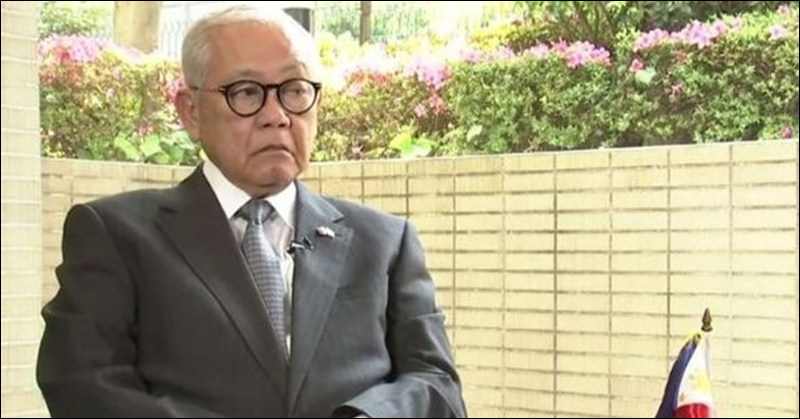 Japan to Offer Around 50,000 Jobs to Filipinos
Philippine Ambassador to Japan, Jose Laurel V, shared that the Japanese government has allowed foreigners to work through special work visas, as shared in a report by the Manila Standard.
In an update, Laurel shared that the government is still fettering out some of these regulations because it's the first time in the history of the Japanese people since the war that they have allowed such an opening for foreign movement into the country.
According to the ambassador, if Japan fails to address the ageing problem in the coming years, the third generation of Japanese citizens will no longer meet the demands of the labour force.
What this means is that at least 50,000 Filipino workers can benefit through the special work visa policy, Laurel explained.
"I predict that by the end of the year, there's an additional 50,000 legitimate registered foreigners working here in Japan contributing to the welfare of the Japanese people, and it is quite significant," Laurel noted.
Available opportunities are widely offered in identified sectors including caregiving, information technology, engineering, and manufacturing sectors.
This is a big chance for those who wish to expand their careers overseas and to experience life in Japan, as the new visa status also offer them the opportunity to stay in Japan for the long term.
Qualified and interested individuals should always check with the Philippine Overseas Employment Administration (POEA) to ensure that they are picking up legitimate job orders, and to avoid falling prey to human trafficking and job exploitation, which are among the leading issues faced by OFWs anywhere in the world.