Are you thinking of finding a job in Japan? Maybe you're an OFW who wants to return home or are set on staying in Japan long-term and want to get some work experience under your belt. Where should you go in order to find the best job? The first thought that comes to mind is Tokyo. You'd be hard-pressed to find another city like it for all the modern conveniences and entertainment options, but Tokyo is also very expensive compared with other parts of Japan. So, what's the alternative? Let's break down the top cities for OFWs to find work and live well in Japan.
Also Read: An OFW's Guide to Life and Work in Japan
If you're an OFW, chances are you want to find a place where you'll be happy, safe and secure. With this in mind, we've rounded up the best cities for OFWs to find work in Japan!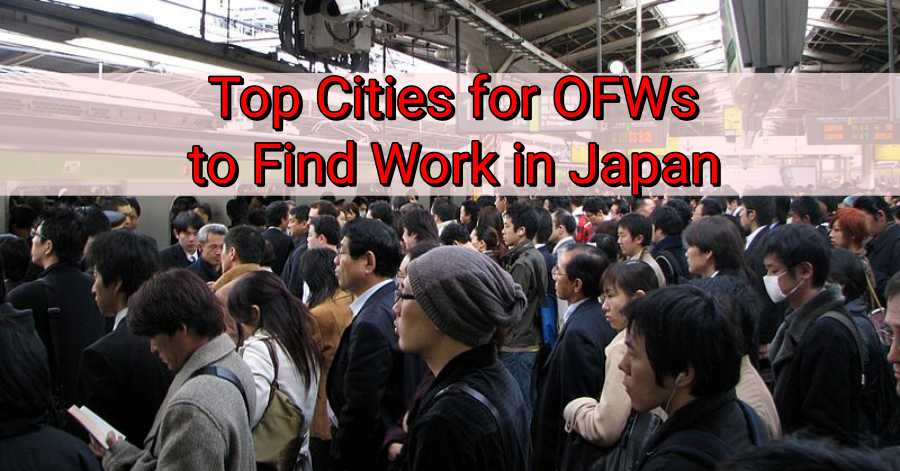 What are the Best Cities for OFWs to Find Work in Japan?
Japan is a popular destination for OFWs, with many Filipinos heading to the country each year. The country has a thriving economy and a strong labor market, making it an excellent place to find work.
But where should you go? What are the top cities for OFWs in Japan?
1. Osaka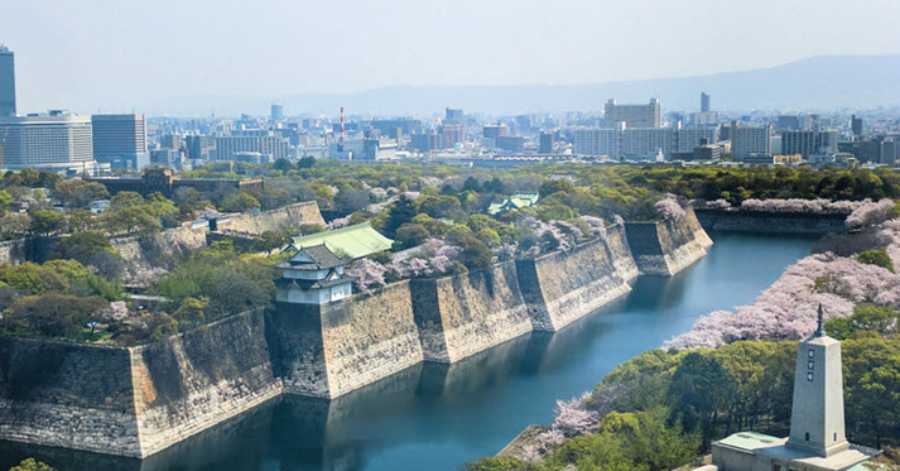 In recent years, Osaka has seen a steady influx of foreign workers. As of 2015, there were 1,234 Filipino nationals working in the city and its surrounding areas.
Many of these Filipinos are working as caregivers and household helpers for elderly Japanese citizens. They are also employed in manufacturing, construction, and other service industries.
Filipino workers in Osaka have generally been able to find jobs quickly and easily because they have excellent English skills and experience working with Japanese people. Many have worked in Japan before or have relatives who live there.
The city's smaller size and more manageable population make it easier for OFWs to adapt to life there than in Tokyo or Osaka's other large cities like Kobe or Kyoto.
2. Tokyo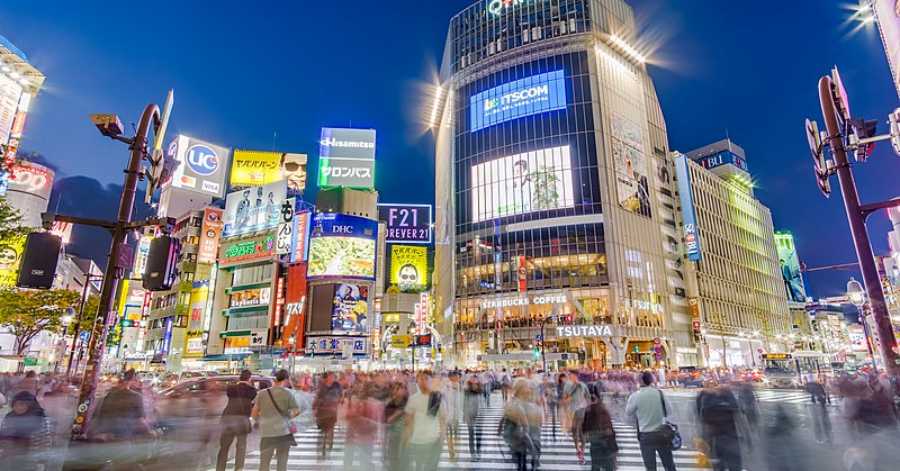 Tokyo is the most populous city in the world and one of the most expensive cities to live in. There are many reasons why OFWs choose to work here, but mainly it's because they can make a good living.
Tokyo also has a thriving economy and is home to some of the largest companies in the world. It's a global city that welcomes many expats from around the world.
Oftentimes, OFWs who are new to Japan come here with just a tourist visa or even without any kind of visa at all. Once they get settled into their new jobs and get used to life in Tokyo, they apply for working visas so they can stay longer than 3 months at a time.
3. Kyoto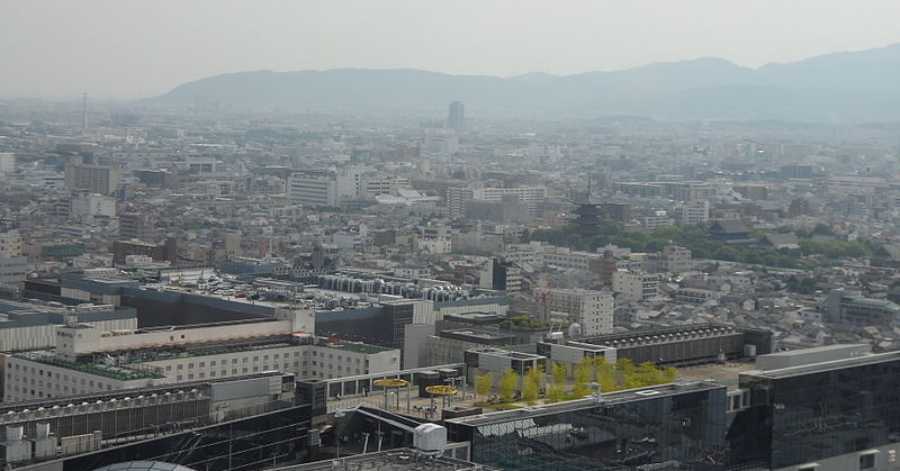 Kyoto, which literally means "capital city" is the second-largest metropolitan area in the country. It is also one of the oldest cities in Japan, having been established in 794. Kyoto is home to several universities, including Kyoto University, Doshisha University, Ritsumeikan University and Kyoto Sangyo University.
Kyoto has a population of 1.5 million people, making it the 10th largest city in Japan. The city has an unemployment rate of 2% which is lower than that of Tokyo (3%) and Osaka (3%).
The cost of living in Kyoto is also low compared to other major cities in Japan such as Tokyo and Osaka.
Many OFWs work in Kyoto because it has become a popular destination for tourists from all over the world. It is also known for its historic sites, temples and shrines which make it an ideal place for those who want to experience traditional Japanese culture.
4. Nagoya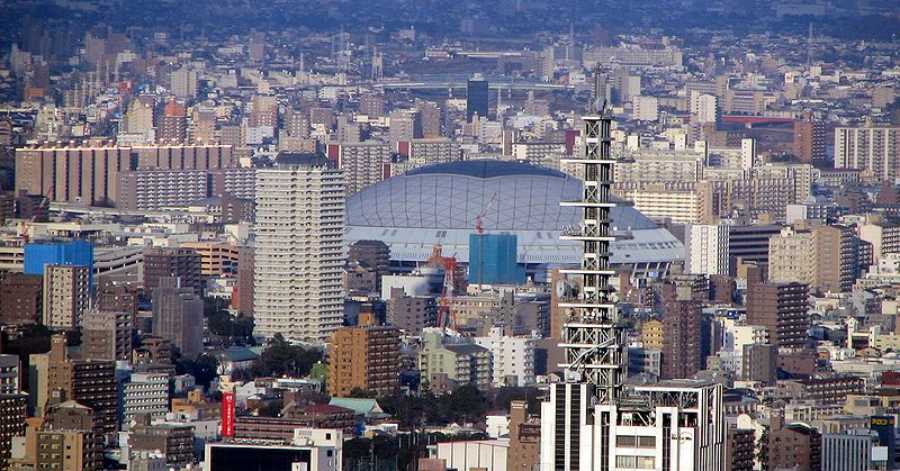 While there are many cities in Japan where OFWs work, Nagoya is one of the most popular. There are various reasons why OFWs work in Nagoya:
The city has an international airport, which makes it easier for OFWs to visit their families.
Nagoya is home to Toyota Motor Corporation, one of the largest automakers in the world. This means that there are plenty of jobs available for foreign workers who have technical skills and experience in engineering or manufacturing.
Some companies offer free housing, which is another reason why many OFWs decide to work in Nagoya.
5. Yokohama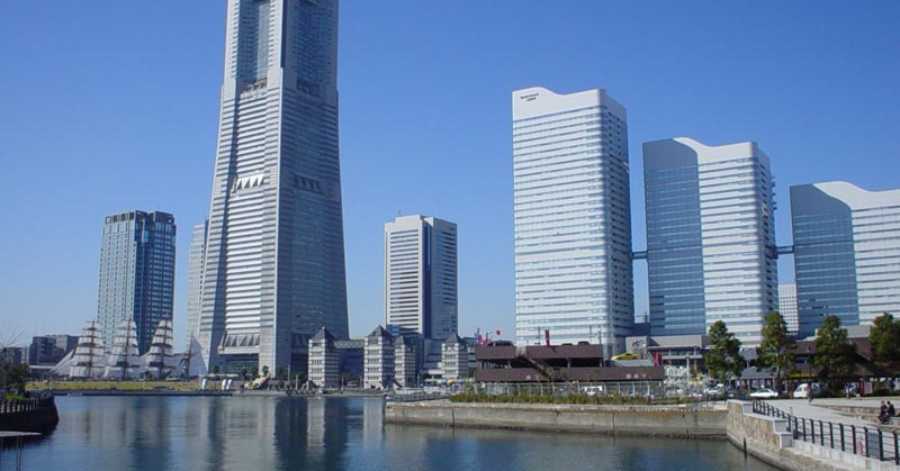 Yokohama is a great place for OFWs because of its proximity to the airport and it's also quite easy to get around. It's also very close to Tokyo – so you can go back home if you have time off from work.
The city has a lot of job opportunities for skilled workers, so it's not hard for OFWs to find jobs there.
Yokohama is also known as "the garden city" because it has lots of parks and gardens all over the city. It's also a very safe place, which is why many OFWs choose Yokohama as their home base while they're working in Japan or other countries.
6. Fukushima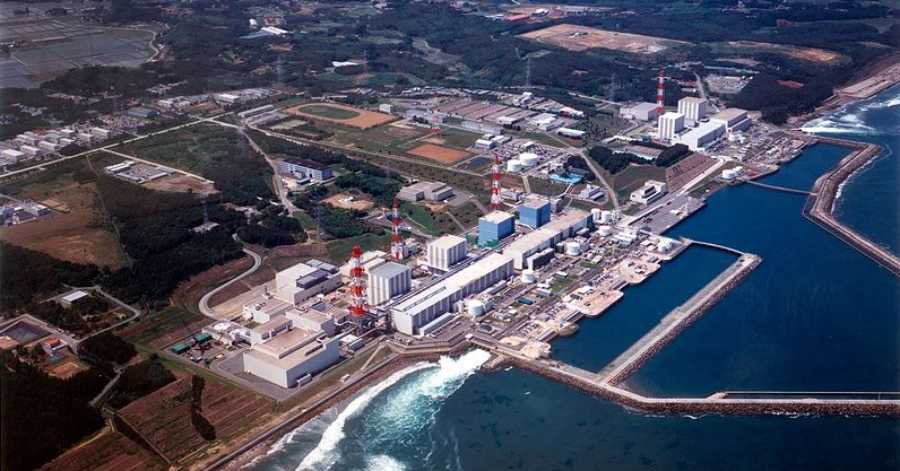 The reason why there are so many Filipino workers in Fukushima is because of its proximity to Tokyo. It takes about 30 minutes by train from Tokyo Station to reach Fukushima's city center. This makes it easy for Filipinos who work in Tokyo to go home every weekend or on holiday.
In addition, because of its central location, Filipinos can easily apply for jobs in other prefectures such as Chiba, Kanagawa and Saitama Prefectures which also have nuclear plants but are farther away from Tokyo than Fukushima Prefecture.
Another reason why some OFWs choose to work in Fukushima is that it is one of the best places for them to get jobs or even start their own business.
The city has been growing rapidly since the disaster that happened in 2011, which was caused by an earthquake and tsunami. The damage was so severe that it resulted in thousands of people losing their homes and jobs.
However, since then, Fukushima has been working hard to rebuild itself and become a better place for everyone who lives there.
7. Chiba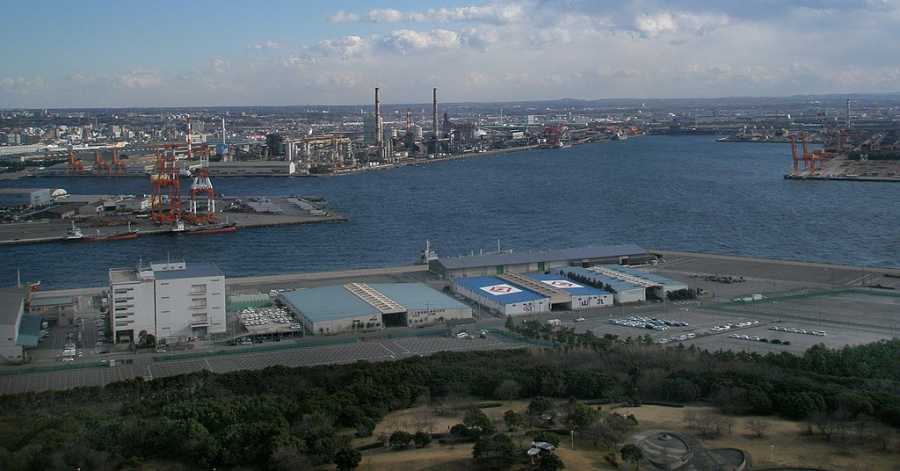 Chiba Prefecture is home to a large number of Filipino workers. The city has many work opportunities in the agriculture and manufacturing sectors. Chiba has a population of 1.6 million people, with about 300,000 being non-Japanese residents.
The following are some reasons why OFWs work in Chiba:
The weather is good – Japan's climate is mild and pleasant all year round. It is not too hot nor too cold; this makes it ideal for working outdoors without having to worry about getting sick from the cold or heat.
It has an agricultural industry – The Philippines exports rice, bananas, pineapple and other agricultural goods to Japan. Many OFWs work in these industries because there are fewer restrictions on foreigners working in them compared to other industries like manufacturing or construction.
There are many factories – The city has plenty of factories that offer jobs for OFWs who want to work in manufacturing companies or plants that produce electronics, cars, food products and other industrial goods.
8. Sapporo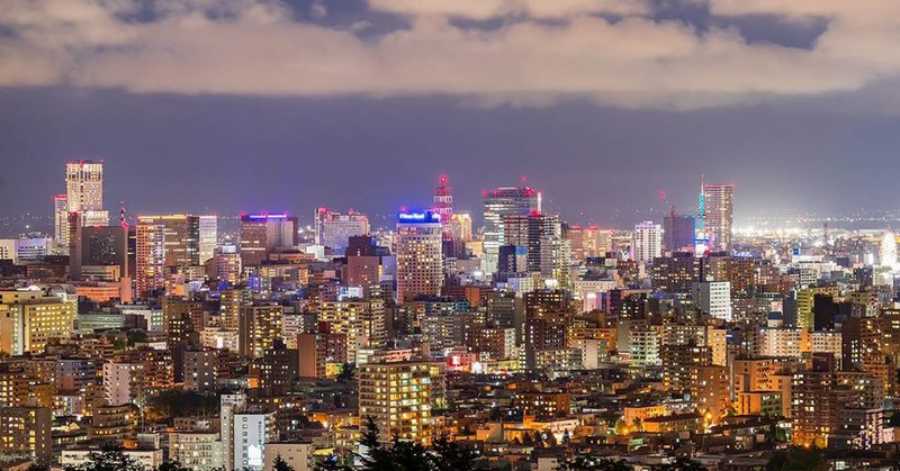 The city of Sapporo is not just known for its beautiful snow-capped mountains, but also for its warm hospitality.
With an average annual temperature of 10 degrees Celsius, the city is a popular destination for tourists who wish to enjoy winter sports.
Sapporo is also known as the "city of water." This is because it has more than 1,000 rivers and streams flowing through the city. These bodies of water are used by locals as fishing grounds, irrigation and power sources.
As an OFW in Japan, you can find jobs in the healthcare sector or in any other industry that needs your skills. However, here are some reasons why OFWs choose to work in Sapporo:
1) The cost of living is relatively cheaper compared with other cities in Japan;
2) It's a safe place where you can raise your family;
3) You can easily commute via public transportation such as buses and trains;
9. Hiroshima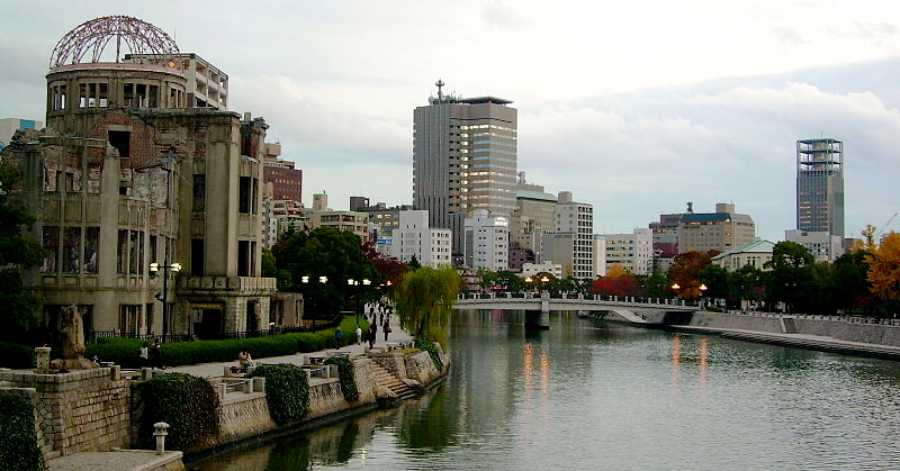 Hiroshima is known for its natural beauty, but the city is also home to many OFWs. Here are some reasons why:
Low cost of living
Hiroshima has a low cost of living, which means that you don't have to spend much money on basic necessities such as food and utilities. If you're looking for a job as an OFW in Japan, this is definitely one of the factors you should consider.
Relatively low cost of living also means that you can save more money every month. The extra cash will come in handy when it comes time for your family to join you in Japan!
Lower crime rate
Japan's crime rate is significantly lower than that of other countries in Asia, which makes it safer for OFWs who live there. In fact, the Japanese National Police Agency reported that the number of crimes committed against foreign residents dropped by 11% from 2012 to 2013 alone. That's great news for expats who want to live there without worrying about safety issues!
Summary
We hope that you've found this article helpful. If you haven't decided where to go yet, take some time to think about what are the top cities for OFWs based on your needs. You may find it helpful to look at maps of each location and find out what kind of services they offer (like healthcare). Another good idea is to talk with other expats who have already been there so they can give their own advice!
READ NEXT: 5 Uncommon OFW Jobs in Japan