The Philippine Embassy in Japan has released an official list of applicants who have been given slots for their passport application at the Consular Outreach Mission in Sendai on October 6 and 7.
Also Read: Embassy to Use 'Colourful' Social Media Campaign to reach out to more Filipinos in Japan
The applicants who made the list were the ones who have submitted all the requirements for the event on or before September 7, 2018. Only those who are on the list will be entertained by the Consular staff at the Outreach post in Sendai. Also, the embassy will follow the No-Walk in policy on the day of the mission.  To view the list of applicants released by the Embassy, click HERE.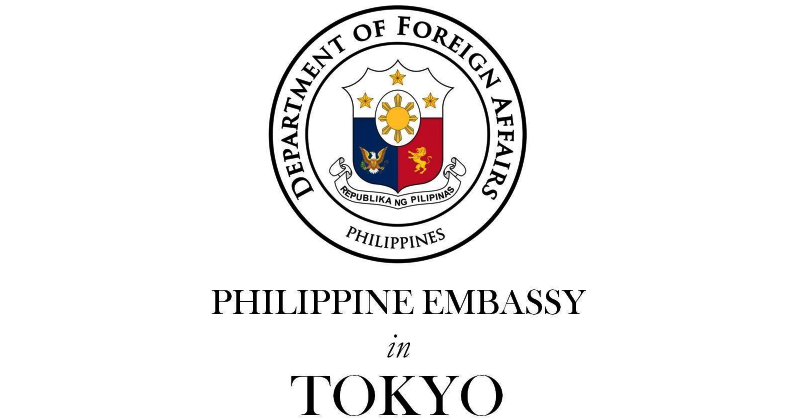 Tokyo Embassy Releases List of Approved Applicants for Sendai Consular Outreach
For those who are eligible to join the activity, please take note of the following documents (for the renewal of passport) to bring:
Your current Philippine passport
One (1) photocopy of the data page (the page bearing your name and photo) of your passport.
One (1) Letterpack 510 – Each applicant must have one (1) of this on the date of the mission.
All original documents requested by the Embassy, if any.
A post card (hagaki) – for those wish to defer cancellation of passport document to be renewed.
Payment for the processing fee worth JPY 7,800 (for regular passport renewal)
Only listed applicants may enter the venue on the date of the mission.
Children and persons with disabilities (PWDs) may be accompanied by one (1) guardian for the application process.
Remember to bring your passport for renewal and all original documents required (i.e. birth certificate, PSA Marriage Contract, DFA-court decision, and so on.) Note that photocopied documents will not be accepted.
Payment for the passport renewal fee will only be accepted on the day of the outreach mission by the Embassy's collecting officer/cashier only. Remember to request for an official receipt (OR) for your payment.
Here are the important information you'll need regarding the Consular Outreach Mission:
Sendai International Centre    
Aobayama, Aobaku, Sendai City
Miyagi Prefecture, Japan              
October 6 (Saturday): 9:00 a.m. – 6:00 p.m.
October 7 (Sunday): 9:00 a.m. – 4:00 p.m.
For more information or any concerns regarding the consular mission, you may reach the Embassy through the following numbers: 03-5562-1589 or 03-5562-1600 (loc. 128).
                ALSO READ:  Sarah G to banner PH in Music Fest in Tokyo Japan