Last September 8 and 9, Filipinos in Japan celebrated the Philippine Festival 2018 in Hibiya Park in Tokyo, which was organized by the Philippine Festival Organizing Committee (PFOC) in partnership with the Philippine Embassy and Ministry of Foreign Affairs of Japan, as shared in an update by the Philippine Embassy in Tokyo, Japan.
ALSO READ: Embassy to Use 'Colourful' Social Media Campaign to reach out to more Filipinos in Japan
The event was attended by at least 80,000 visitors, 60 commercial booths, 21 food booths, and 4 booths for Philippine tourism and products promotion.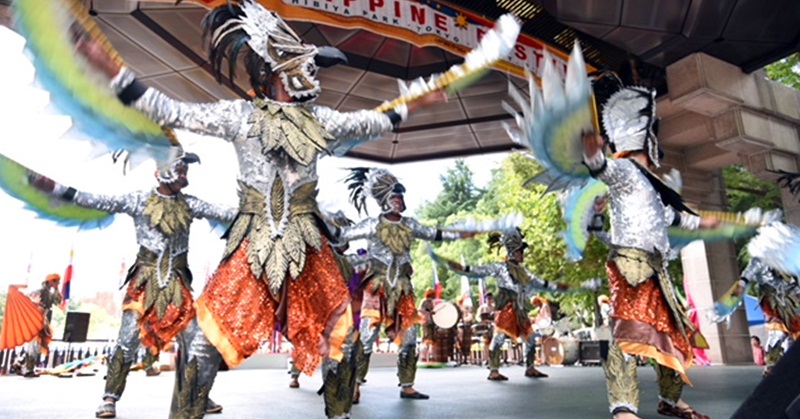 Filipino Community in Japan Holds Philippine Festival 2018
The festival's opening ceremony was graced by high-level Japanese officials including Former Prime Minister Hon. Yasuo Fukuda, Member of the House of Councillors and Chairman of the Japan-ASEAN Parliamentary Exchange Group Hon. Hirofumi Nakasone; Parliamentary Vice Minister of Foreign Affairs Hon. Mitsunari Okamoto, along with the members of the Diplomatic Corps and Philippine Society of Japan.
Delivering the opening and welcome remarks was His Excellency Ambassador Jose C. Laurel V, who, in his message, warmly welcomed and thanked all the guests for their overwhelming support to the event, as well as their efforts in strengthening cultural and relational ties among the Filipinos and Japanese through activities such as the Philippine Festival 2018.
Speaking on behalf of the Japanese government was Hon. Mitsunari Okamoto who expressed his delight and appreciation with the efforts of the Filipino community to bring cheer and joy to the Japanese society and life in Japan, in general.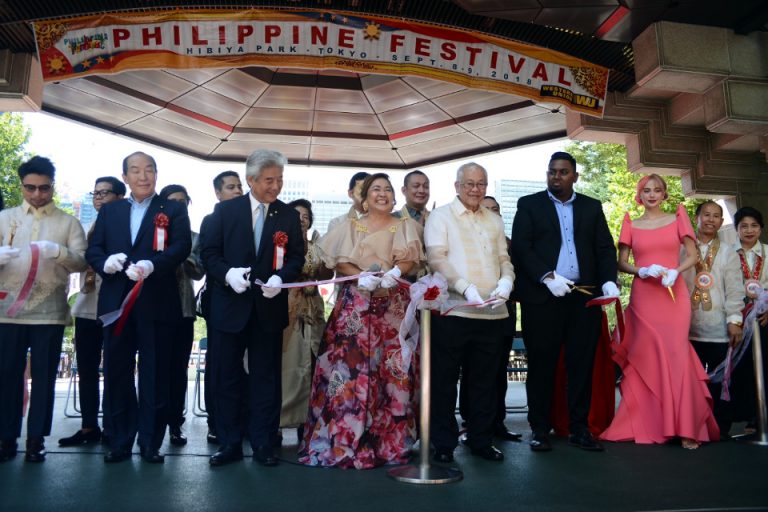 Top officials from both countries including Ambassador Laurel, Hon. Nakasone, and Philippine Festival Organizing Committee (PFOC) Chairperson, Ms. Jenavilla Bibal Shigemizu headed the ribbon-cutting ceremony for the event.
Shortly after the opening ceremonies were held, various performances from talented Filipinos in Japan, Masbate City's Lapay Bantigue Festival Dancers and guest artists OWWA Deputy Administrator Arnell Ignacio and singer/actress Arci Muñoz followed.
Of note, representatives from Philippine agencies such as Pag-IBIG, SSS, NBI, LTO and the Philippine Overseas Labour Office (POLO) supporting the Anti-Red Tape Caravan set up booths and offered services to around 600 Filipinos who were present at the event.
Furthermore, the Agriculture sector of the Philippines was also featured at the event with the Department of Agriculture showcasing the country's finest produce such as bananas, durian and pineapples, whereas the Tourism Department promoted top Philippine tourist destinations by putting display panels for guests to appreciate at the Philippine Festival 2018.
ALSO READ:  Sarah G to banner PH in Music Fest in Tokyo Japan
(Photo Credits: Philippine Festival Publicity Committee)