In line with its goal to reach out to more Filipinos based in the Asian powerhouse nation, the Philippine Embassy in Tokyo is planning to launch a project on social media which uses appealing visuals as well as unique and catchy content to engage more of the agency's target audience, as shared in a report by GMA News Online.
An informal study conducted by the Embassy in Tokyo revealed that regular "text-based" posts on Facebook only garnered an average of 40 likes and around 5,000 people reached over a two-month period whereas more interactive posts such as infographics and video announcements received at least 90 likes and 10,000 people reached in just two days.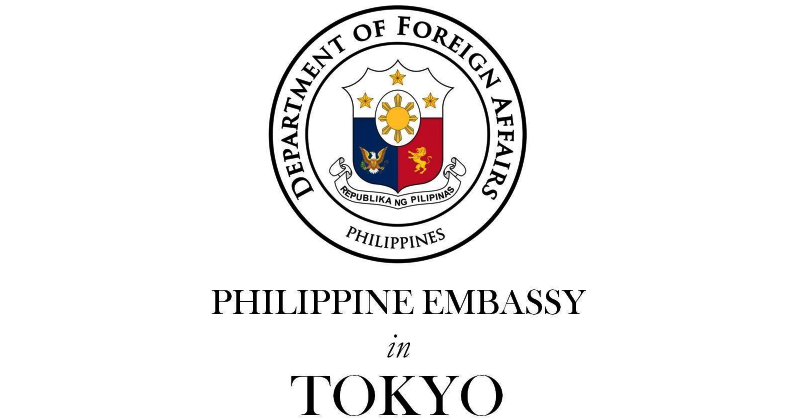 Embassy Aims to Reach out to more Pinoys in Japan through Appealing FB Posts
Ambassador Jose C. Laurel V shared in his report on the project to the Department of Foreign Affairs (DFA) that there are over 280,000 Filipinos in Japan, and that it is essential to reach out into this community by as much as social media would allow.
Consul General Robespierre Bolivar, who designed and oversees the project, identifies enhanced information dissemination through social media as an important element in improving consular services.
Bolivar shared that most of the issues brought to the Embassy's attention can be addressed by means of effective information dissemination on important consular policies and requirements.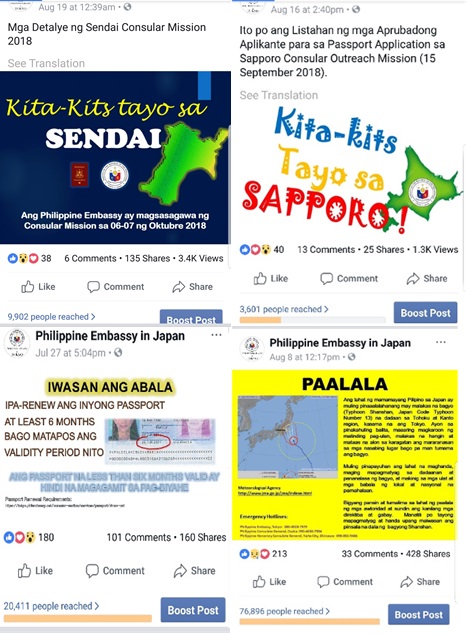 The project developed a number of infographics bearing catchy Filipino titles which include "Kita-kits" (See You) for announcements on outreach missions and Filipino community events; "Alam Nyo Ba?"  (Do You Know?) for reminders on important consular policies and regulations; and "Mag-Ingat Po Kayo" (Please Take Care of Yourselves) for advisories on natural disasters, emergencies, calamities, and even scams.
Such initiatives help build a greater sense of community among Filipinos, even with the newer generations who were already born and raised in Japan. By reaching out to more of our kababayans in Japan, the Philippine Embassy can build momentum in driving activities geared towards the welfare and shared citizenship of Filipinos even as they are based in a foreign land.