With the looming threat of a new COVID variant knocking on the doors of various countries in the world, including Japan, there's comfort in knowing that you do not have to travel overseas to experience a different culture on top of what Japan already offers. It's all here – that's the good news!
Did you know that Japan offers several foreign culture-inspired theme parks, where you can get a first-hand experience of what it's like to visit places, namely in Europe, Asia, and South America. Excited to know what these are? Before you plan your holiday getaway here in Japan, make sure to read until the end of this guide!
Experience Foreign Cultures Right This Holiday Season Here In Japan In These 5 Theme Parks!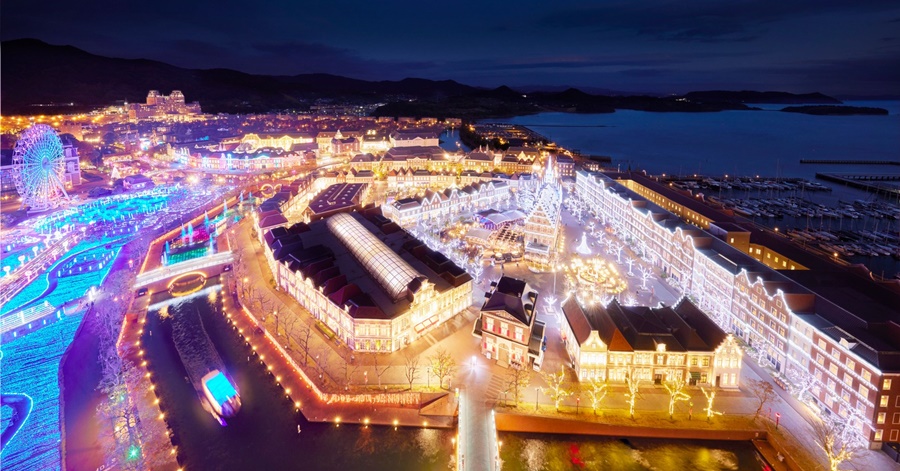 Japan has plenty of theme parks. There are lots of locations to ride a roller coaster, embrace a colorful mascot, and spend an exorbitant amount of money on turkey legs and stale churros, from Tokyo Disney Resort to Fuji-Q Highland.
In Japan, it is very common to have a theme inspired by foreign cultures. This is because as an island country, Japan can feel like it is isolated from the rest of the world. Whether this is true for residents or not, no one's complaining even if there'd be a couple more foreign-inspired theme parks in the country, right? If anything, this only makes Japan more charming for its citizens, foreign residents, and tourists, alike.
Theme parks with foreign cultures are great for immersing yourself in a different country. While in these parks, you can still feel like you're in Japan. It's like being in two places at the same time, and for the price of one!
As you might expect, a foreign theme park is different from a Japanese one. It lets visitors experience a different culture without leaving Japan.
If you're looking for a truly immersive experience, consider the meta: learning about another culture via the eyes of a Japanese person. If that's not enough for a day out, there are still rides and fried food to enjoy.
Five Japanese theme parks based on foreign cultures are listed below:
1. Huis Ten Bosch (Holland)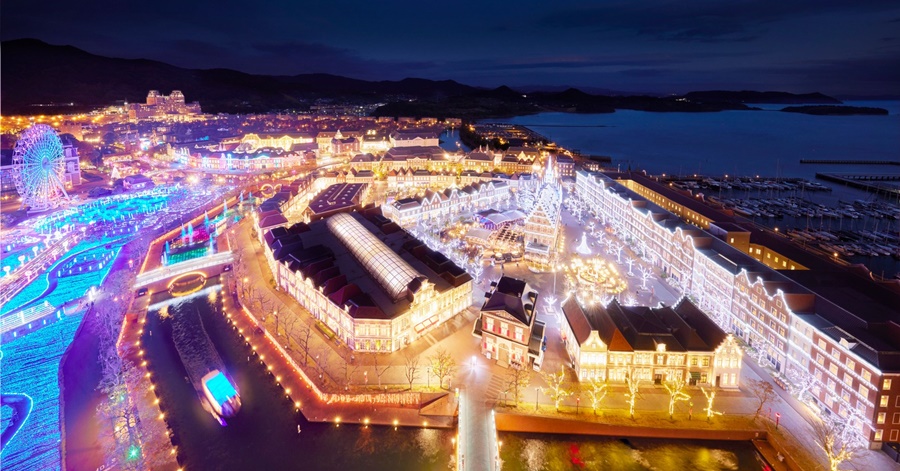 Huis Ten Bosch, which literally means "The House of the Forest" in Dutch, is the biggest foreign theme park in Japan. It features massive displays of Holland-inspired tulips and European architecture.
Huis Ten Bosch is a Dutch version of Nagasaki. It's got a lot of European fantasy, but it also has robots and dinosaurs.
One of the park's most popular attractions is the Flood Theater, which features a replica of a massive flood that happened in the Netherlands. The experience uses 800 tons of water to replicate the event. The park's Christmas village and lights are extremely popular in the winter.
What to look out for in the Huis Ten Bosch:
Christmas villages and illumination,
live performances,
robot dinosaurs,
VR experiences, and much more
Here's what Jeff Redland thought about their last visit on-site: "If you live near Sasebo or in Nagasaki prefecture make sure to come here!  The year pass will pay for itself after the third visit and there is definitely enough seasonal events to justify coming here often!  Good food and drinks, great night views, very happy environment!"
Another more recent visit by guest, Mike Arnold, gave their insight of the place:  "Huis Ten Bosch is a theme park in Sasebo, Nagasaki, Japan, which recreates the Netherlands by displaying real size copies of old Dutch buildings. The name Huis Ten Bosch translates into English as "House in the Woods/bush". It is named after Huis ten Bosch, one of the three official residences of the Dutch Royal Family, located in The Hague in the Netherlands and former home to Princess Beatrix.
The views are amazing and the adjustments for Halloween are simply stunning. The reduction in stars is because it is quite expensive. We went in the evening when the price is reduced in half to 4,000 yen."
Contact Information
Timings: 9:00 AM to 9:00 PM daily except Saturdays (until 10:00 PM)
Address: 1-1 Huis Ten Bosch Machi, Sasebo, Nagasaki 859-3292, Japan
Telephone: +81570064110
Website: https://www.huistenbosch.co.jp/
Google Map Location:
2. Dreamton Village (England)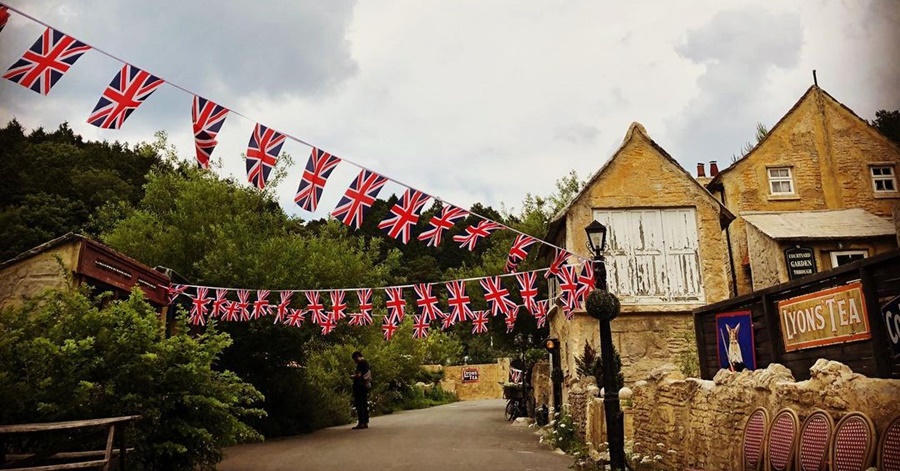 Do you think they serve a proper British breakfast?
One of the first things that springs to mind when thinking about Kyoto is the Dreamton Village in Kameoka.
If you're looking for high-end illumination in Huis Ten Bosch, then you might be disappointed. However, with its old-style houses and buildings, this area still has plenty of character.
There are plenty of places to eat in this area, and if you're looking for a bit of culture, there are also some shops and restaurants that are worth checking out.
What to look out for in the Dreamton Village:
English-style tea rooms,
houses and gardens, and
pubs,
Here's what ET Evergreen thought about their last visit on-site: "A very romantic English pastoral minitown 🇬🇧.
The main color is Mediterranean white, and the countryside yellow.
There is a long dining table in the yard, feeling like Alice's wonderland.
The clothes and furnitures in the street window, all classic styles. Feeling like the end of 18th or the early 19th.
Food was good, we ordered the fish and chips, and the beef stew. The green paste and the chips was very tasty. Beef was very well cooked, soft, in a good taste tomato sauce.
We had a very interesting experience about English tea, and the dessert, was very tasty too. The rare cheese cake was my favorite one. The lemon cake was come with multiple flavors cream and jam…yummy yummy, yes yes. Wonderful memory. We will come here again. I can't believe we found such a nice place in Kyoto."
Another more recent visit by guest, S Family, gave their review of the place, saying: "A stunning little English village just on the outskirts of north Osaka/Kyoto. You can easily spend about one or two hours strolling around and having a look, as well as enjoying fish and chips or afternoon tea in the restaurant. I think a little more information or signage about the entry procedure would have been helpful… for first time visitors, it's a bit confusing.
You have to go through the front shop, order for the restaurant and wait until you can go through into the village (just a few mins in our case). The shop is really tiny though so there's not much space to wait, especially if others are there too. The food and drinks were absolutely delicious so I recommend staying for lunch. It seems expensive but since there's no entry fee, the restaurant has just added that into the meal price I feel. There are toilet facilities, and it's also accessible/fine with kids, although they may have to refrain from touching things, and it's better to leave your pushchair behind. I think you could have some nice family photos taken here. Will definitely go back!"
Contact Information
Timings:
Check-in time: 3:00 PM
Check-out time: 10:30 AM
Address: Japan, 〒621-0124 Kyoto, Kameoka, Nishibetsuincho Yunohara, Mizukumi−12
Telephone: +81771273004
Website: http://dreamton.co.jp/
Email: yumeminoyumeko@yahoo.co.jp
Google Map Location:
3. Brazilian Park Washuzan Highland (Brazil)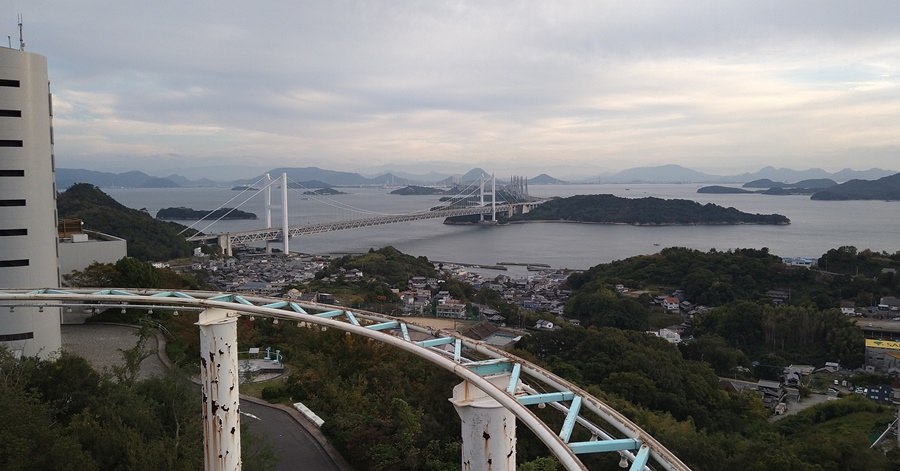 After a relaxing stay in the British countryside, maybe it's time to visit a more exciting place. Take a trip to Kurashiki or Okayama.
With numerous attractions, Brazilian Park is the place to go if you want to experience Brazil's most popular attractions.
Although they only have one show a day, there are also various other attractions in the park. These include a self-powered roller coaster and a samba show.
What to look out for in the Washuzan Highland:
samba dancing
thrill rides, and
water parks
Here's what Taylor Finn thought about their last visit on-site: "Love having parks like this around. Enjoyed my visit in 2018. Awesome hospitality, even had entertainment. Sky Cycle worth the visit on its own."
Another thrilled guest, Javon Brown, has this to share about their recent visit to this establishment: "Pretty nice place, fun rides and good attractions for tourists. Had a great time would definitely recommend on the off seasons no lines or anything!"
Contact Information
Timings: Open daily from 10 AM to 5 PM
Address: 303-1 Shimotsuifukiage, Kurashiki, Okayama 711-0926, Japan
Telephone: +81864735111
Website: http://www.w-highland.co.jp/
Inquiry Page: https://www.w-highland.co.jp/global_en/
Google Map Location:
4. Fukuju No Sato Mongol Village (Mongolia)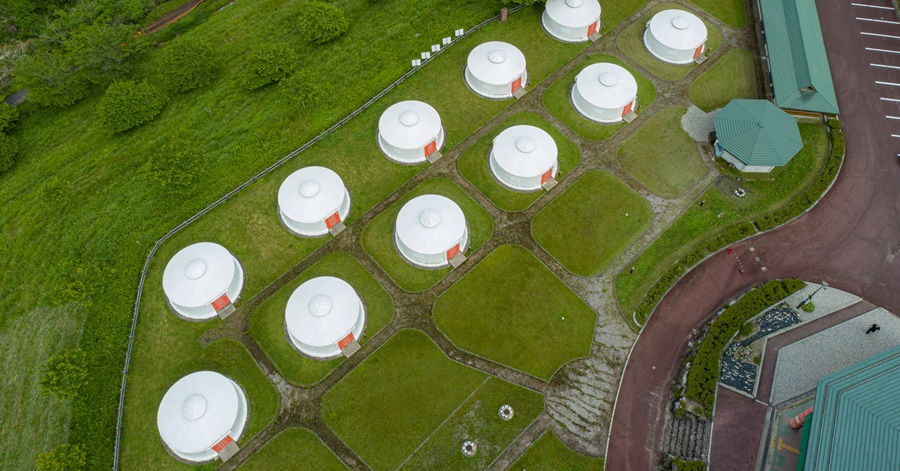 Experience the Mongolian Empire, but with air conditioning. This place is more of a cultural experience than a theme park. It features a Mongolian hut full of fascinating sights and sounds.
This is a traditional gers park in Ena, Japan. Although they certainly look like they belong to the more old-fashioned housing conceptss, they have modern comforts such as air conditioning and a minifridge. So that's great, right?
There are also various places to try traditional Mongolian food, such as an onsen or a barbecue pit. It's also a great cultural experience if you're in the Chubu area.
What to look out for in the Fukuju No Sato Mongol Village:
Traditional Mongolian foods,
huts and museum
The charm of the facility is the nomadic lifestyle guests can experience, but with some of the modern-day amenities to match Japan's climate. According to their website, "A gel means "home" in Mongolian. It is a nomadic mobile residence, and it is a fantastic tent with beautiful wooden ceilings. Air conditioners and refrigerators are also available to match the climate of Japan."
If you plan to get away from the hustle and bustle of the city life, then this is a good choice for you! Here's what さくたろう thought about their visit to this place: "The gel has 4 beds, a simple refrigerator, and an air conditioner. The BBQ is covered, with chairs and desks, a gas stove in the kitchen, a permanent rice cooker, and separate baths for men and women at night. Satisfied with the scenery and playground!"
Contact Information
Address: 3587-1 Kamiyahagicho, Ena, Gifu 509-7521, Japan
Telephone: +81573473010
Website: https://fukujyunosato.com/
Email: 0573-48-3366
Google Map Location:
5.  The Little World Museum Of Man (Varied)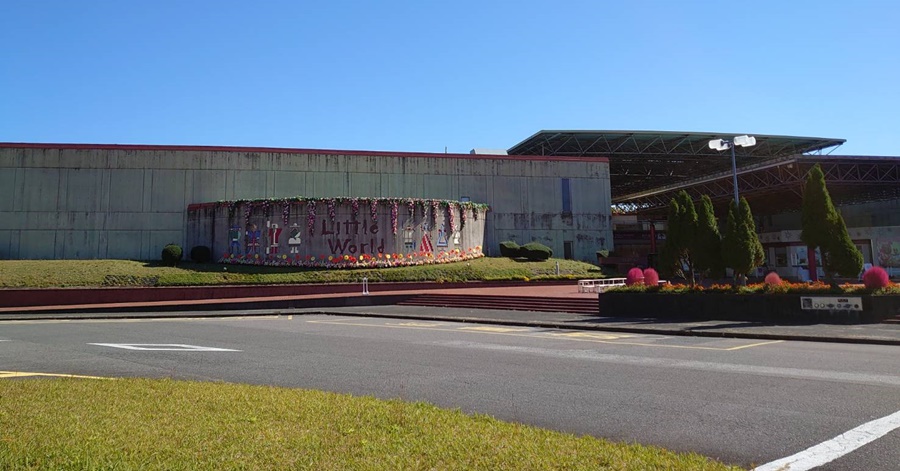 The Little World Museum Of Man is a place where people can come and visit. It's located in Inuyama, Aichi. This is a place where beer and food can be imported.
The village has a church, a yap house, a Taiwanese farmhouse, and an entire compound from Burkina Fasso. More importantly, there's food from all over the world you can try out! Yum!
Some of the dishes are more Japanese than Korean. For instance, chijimi, which is a savory pancake dish, is not as popular in Japan as it is in Korea.
The grounds are bigger than you think, so give yourself a whole day to experience it all.
What to look out for in the The Little World Museum Of Man:
Beer and food from around the world, and
various cultural performances
Here's whatこんどうよしかつthought about their last visit on-site: "If you like nature and knowing something about other countries, this is the place you should go. My son enjoyed too.
There's just one thing, not all the exhibits are accessible for wheelchair or stroller.
I bought the ticket at the train station, it was amazing. They charged me only ¥3900. That included the train tickets, the bus ticket, the access at Little world and when we got there they gave us ¥1500 in cash coupon!!!"
Another satisfied guest, Zamlingnelam Nelam, has this to say about their experience: "Very interesting place. You can see the world in one place. Takes about 2-3 hrs to look around. Various travel options however I cycled to that place from Nagoya and it was awesome."
Contact Information
Timings: Open daily from 10 AM to 4 PM
Address: Narisawa-90-48 Imai, Inuyama, Aichi 484-0005, Japan
Telephone: +81568625611
Website: http://www.littleworld.jp/
Google Map Location:
Final Thoughts
The holiday season is upon us, but COVID might shut down your travel plans overseas. And that's okay! If you're in Japan, you're in luck because you can travel around and visit different cultures by checking out these theme parks all over the country. If this guide has helped you discover new attractions to visit in Japan, especially during the holiday season, feel free to share this short guide to your friends and everyone whom you think can benefit from it! Enjoy and stay safe!
READ NEXT: One Health Pass Registration OFW Guide