For those who enjoy visiting Japan, you might have certain expectations when you're in the country, especially during Christmas time. However, if this is an entirely new experience for you, there are certain things that you should be aware of – mainly so that you wouldn't get too culture-shocked on a supposedly fun vacation, whether alone, with friends, or with family members.
In this guide, we list several traditions which people observe here in Japan during Christmas. It's quite different from what you might expect, especially if you're coming from countries like the US, Canada, or even the Philippines.  To properly set expectations, make sure to read until the end of this guide.
Japanese Christmas:  What You Should Know About This Holiday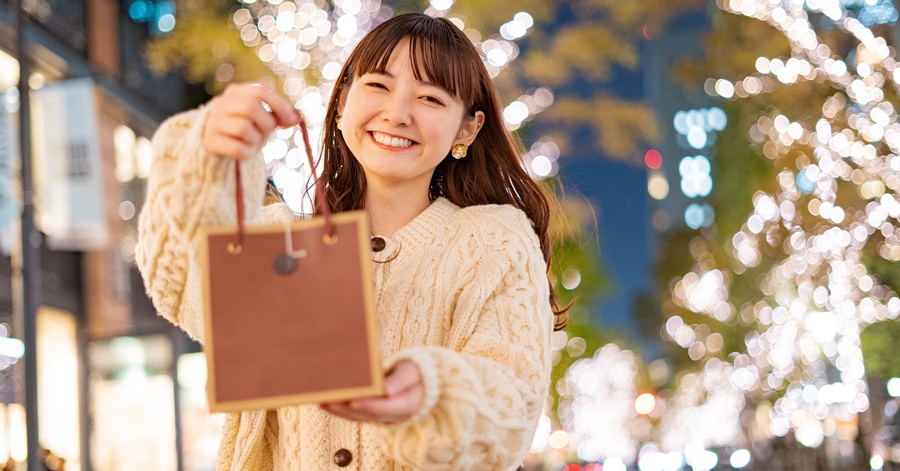 Although it is widely considered a Western holiday in Asia to celebrate Christmas, Japanese have their own traditions that offer a unique perspective on the occasion.
In Japan, Christmas is mostly viewed as a secular event. This is because there are groups of people who practice Buddhism and Confucianism, and it has deep religious undertones.
Due to Japan's anti-Christian history, only a small portion of the country believes in the real meaning of Christmas. This makes Christmas more commercialized than in other countries.
In fact, many people in Japan consider December 25th as a romantic day. This is similar to the Western Valentine's Day.
Christmas in Japan
It's believed that Christmas in Japan began around the 1500s. It was eventually cancelled during the 1600s as the country started accepting Shinto and Buddhist practices.
The practice of Christians was severely restricted during this era. Those who practiced openly or observed Christmas outside their home faced severe punishments.
In 1817, Japan allowed Christians to practice Christianity again. This has also welcomed the observation of Christmas celebrations in the country. However, after the Second World War, the Western holidays became less popular.
The biggest factor that brought Christmas back to Japan was the invention of the Christmas cake. This elegant dessert, which featured red and white icing and a layer of strawberries, became an instant hit.
In the 70s, the biggest and strangest Christmas tradition in Japan was introduced. It was brought to the country by the fast-food chain KFC.
Legend has it that a large group of tourists in Japan were looking for a Christmas turkey when the restaurant, which was located in the city of Nagoya, decided to market itself as a Christmas dinner.
Although Christmas has only been celebrated in Japan for the last couple of decades, it is still not considered a religious holiday in most of the country. To celebrate this occasion, many people send and receive Christmas cards and presents.
In Japan, Christmas is a time to spread happiness instead of a religious celebration. This is also the reason why Christmas Eve is often celebrated on Christmas Eve instead of Christmas Day.
On Christmas Eve, couples spend time together and exchange gifts. It is often referred to as a romantic day.
Young couples love to go for walks around the Christmas lights and have dinner in a restaurant.
This time of year, people tend to eat Fried chicken on Christmas Eve. It is a favorite dish of many fast food restaurants.
In 1974, a Christmas ad campaign for Kentucky Fried Chicken was released. This campaign became very popular and has been known as the "Kentucky for Christmas!"
The traditional Christmas food in Japan is a sponge cake with a lot of strawberries and whipped cream. This is usually served with a small portion of fruit.
In Japan, schools usually close on Christmas Day. This is because it's the start of the new school year, and most businesses close for the day.
In the following sections we will look at some of the traditional activities people in Japan do to celebrate Christmas:
Couples Like To Go On Christmas Dates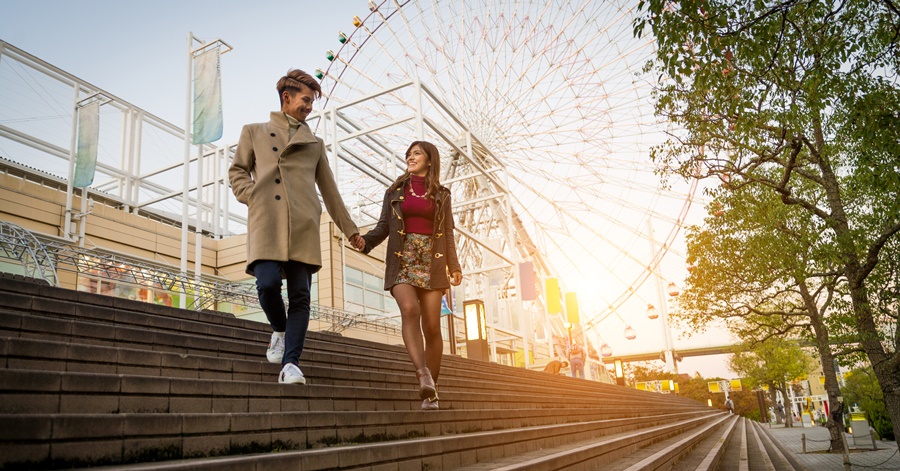 In Japan, people spend their Christmas Eve with their partners. This makes it a very romantic time.
On Christmas Eve, couples go out to restaurants and have fun. This is similar to Valentine's Day, with many couples going on dates.
In Japan, it is common to find romantic restaurants, shops, and streets decorated to resemble a romantic day.
Because it is special time for couples in Japan, on December 24, many couples book a room at a "love hotel".
Many couples in Japan want to spend their evening somewhere special, but finding a luxury hotel in most of the country's major cities is a bit challenging.
Love hotels allow couples to book a room for a romantic evening. They can also avoid getting bogged down by the details of the booking process and have a memorable night.
Even couples who do not stay at a hotel will still have a romantic evening by going on a walking tour around the city to admire the Christmas decorations.
Even if your special someone is not able to spend time with you this Christmas, you probably want to spend some quality time with friends instead, so long as you're not alone.
Nowadays, young people use the term Kuribottchi to describe the feeling of being single. It is derived from the words "kurisumasu" (Christmas) and "hitoribottchi" (left alone). That being said, the obsession with the idea that people need to be with someone to feel truly alone is what causes loneliness among people in Japan during this season.
If you're visiting or spending the holiday by yourself, you can look into trying various winter activities or traveling across the country. This should be a wonderful way for you to enjoy your time without feeling left out amidst the sea of couples enjoying themselves during Christmas.
Revel in Amazing Winter Illuminations in Japan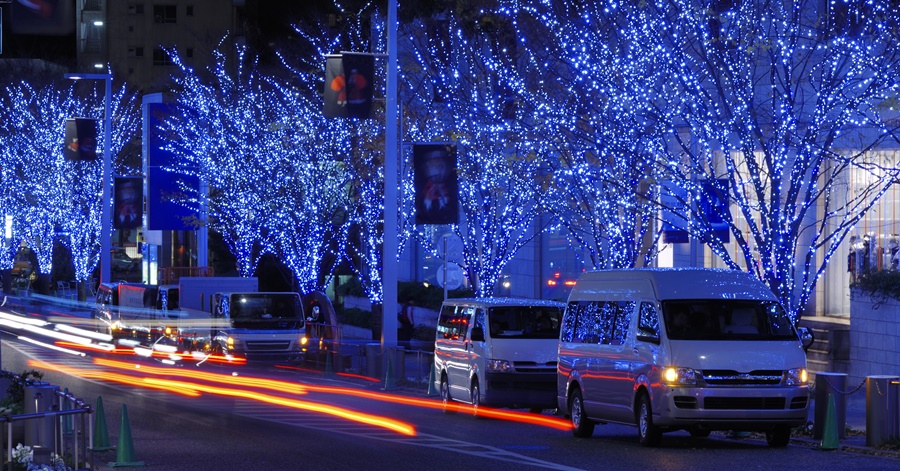 In Japan, they love to display their twinkly lights. They love to decorate public areas with their stunning displays.
Lights have become a popular winter attraction in Japan. They can be seen in various cities across the country. Some of the longest runs are in October and February.
In Japan, the highlight of the year is the annual light festival called Luminarie, which takes place in Kobe. It's a spectacular display of light art made by an Italian company.
Some of the most spectacular displays can be found in Osaka and Tokyo. Some of these include the Tokyo Station's Kaiyukan Aquarium and the Onsen in Nagashima.
Catch a glimpse of some of the most fascinating illumination shows in Japan in the previous years below:
Christmas is Fried Chicken Season: Kurisumasu ni wa Kentakkii (Kentucky for Christmas)
Every Christmas, millions of Japanese families eat KFC. These are the perfect dinner dishes for a finger-licking good time.
Since turkey is hard to find in Japan, and the oven is small, people here have started using chickens as a substitute. The strange tradition then took off.
Here's a little bit of a background on how KFC for Christmas became such a huge commercial success in the country:
In 1974, a Christmas promotion called Kentucky for Christmas was launched in Japan. This campaign was created by the marketing department of fast food chain KFC.
Along with the slogan, the restaurant also promoted a new party barrel that was first created and sold by Takeshi Okawara in the original Nagoya store. Later in his career, Okawara rose to become the CEO of KFC Japan.
Check out the Festivities in Japanese Christmas Markets
Similar to the markets in Europe, these markets in Japan also have their own seasonal markets. People in the country buy various seasonal items such as Christmas trees and gifts.
There are some of the most popular Christmas markets in Japan, such as the Tokyo Christmas Market and the Sapporo Christmas Market.
If you're wondering what kinds of gifts would be nice to shop in Christmas markets, here's  a  little background on gift-giving in Japan:
Each year, various occasions are celebrated with the gift-giving of presents. There are various types of gifts that are given on different occasions.
During the Christmas season, Santa has become a prominent figure in Japan. This is because he brings gifts to kids and shopping malls throughout the country.
Although couples typically give each other gifts during Christmas, they rarely do so to anyone else. This is because Oseibo is a tradition that gives gifts once a year, and people tend to hold off on giving them until the New Year.
Due to the strong influence of the West, some families and friends make gifts for both birthdays and Christmas.
Not neatly packed, the present should be handed over in a bag. Ideally, it should be carried by the hand of the recipient.
A set of four gifts are usually avoided since it is considered an unlucky number. Japanese words for four are pronounced the same as "death," so be guided accordingly.
Now if you're wondering what kinds of gifts would be ideal for people living in Japan, here are some basic guidelines and ideas you may want to adopt:
Food items that are usually eaten in the region are also welcome. However, since flowers are associated with funerals and sickness, avoid white flowers and lotus flowers.
High-quality pens and alcohol holders are also ideal gifts for business. These items can be used for various purposes and are usually not attached to a company's logo.
If you're planning on visiting a country or region, then anything popular from where you're visiting is the best choice for a gift.
Make the holiday extra special with a Christmas cake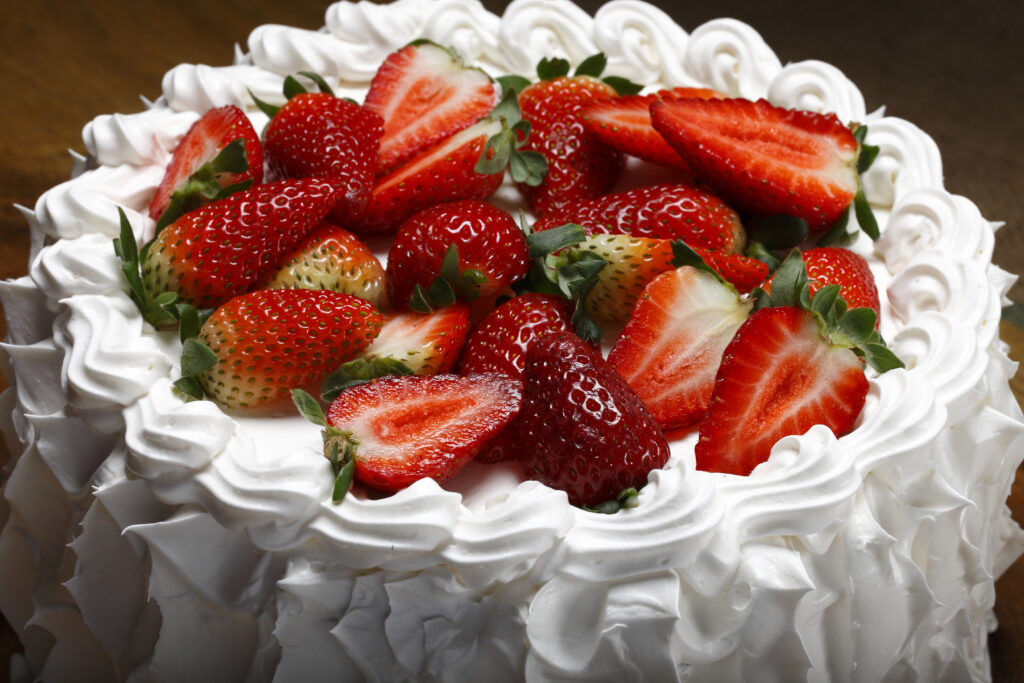 Unlike in other countries, Christmas cake in Japan is not a fruit cake. Instead, it is a sponge cake filled with strawberries and other whipped ingredients.
The cake shows Japan's rise from the ruins of World War II. The strawberries and the white of the cream are the same colors as Japan's flag.
In November, most establishments in Japan start announcing their Christmas cake lineups. The demand for these pastries increases significantly in advance of the holiday season.
Internationally acclaimed patisseries like Jean-Paul Hévin and Pierre Hermé can offer their own version for the Japanese market. There are also local favorites like Sadaharu Aiki and Hirobu Tsujiguchi.
For those who love a good Christmas cake, there are plenty of options out there. You can always find a special cake at KFC or Baskin-Robbins.
These traditional Japanese Christmas cakes are different from the long-term-keeping holiday sweets that are popular in many Western countries.
This elegant dessert is made with a feather-light génoise sponge, crème Chantilly, or a red, ripe strawberries. It's the perfect Christmas cake for Japan.
The Japanese Christmas cake is a symbol of celebration that originated from the media's promotion of Christmas as a romantic event.
Don't Forget the Japanese Season's Greetings
In Japan, people say "Merii Kurisumasu" which means "Merry Christmas". It's also easy to learn how to address other people on other holidays when you master this greeting. Once you've mastered this, you'll also be able to quickly learn other phrases that can be commonly used to address others.
Each Christmas, people send their own pop-up Christmas cards that feature various Japanese landmarks.
The cards feature famous landmarks in Japan, such as Mount Fuji, Kinkakuji Temple, Osaka's Dotonbori, and Senshoji Temple.
To give you an idea as to how Christmas cards in Japan look like, check out the video below:
Bask in the Spirit Of Christmas With Beethoven #9
In Japan, Beethoven's Ninth Symphony and its final act, the "Ode to Joy", are referred to as "daiku". The word means "number nine". This song is commonly sung throughout the country at Christmastime.
The song was first sung by German soldiers who were imprisoned in Japan during the First World War. It has since been associated with Christmas.
During December in Japan, there's a good chance that you'll hear the Ninth Symphony from Beethoven's catalog.
It has been stated that the composer's fondness for the Japanese islands was established during the time when he was a POW in a Japanese camp during the First World War.
When the war ended, the Germans would perform the Ninth Symphony in their former prison walls.
The piece quickly became a staple of Christmas and New Year's celebrations, and it started appearing on New Year's Eve in 1940.
Though this might not be so commonly observed by the younger generation in Japan, let alone know the reason behind its significance, this has been one of the most widely celebrated Christmas traditions since modern Japan.
For reference, here's a documentary paying tribute to the Japanese's love for 'Daiku':
Join the Celebration in the Disney Christmas Parade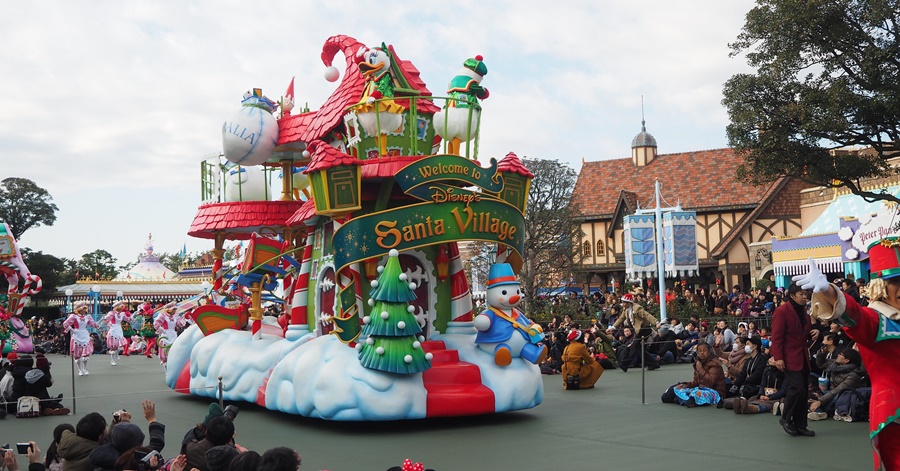 Each year, Tokyo Disney presents its own Christmas parade. This event is truly magical, and it happens every December.
Tokyo Disney is a great place for couples on Christmas Eve. It is also a great place for families with kids.
Disneyland Japan holds its annual Christmas celebration from November 9, 2021 to December 25, 2021. In Japan, Christmas is a time for romance.
In Japan, it is not uncommon to dress up for weekends. However, going out during this season requires a certain amount of preparation.
The Tokyo Disney Christmas parade is a spectacular event that draws a huge crowd to the Walt Disney World Resort. It's called the Disney Christmas Stories and it's held twice a day.
This parade is a well-done affair, with highlights ranging from the floats and the elaborate costumes worn by the performers.
The park's nighttime parade, also known as Dreamlights, is also advertised as having a Christmas theme. However, it mostly consists of random Christmas floats and no real Christmas-inspired themes. Despite this, the parade is still a must-see, especially if you are in the Tokyo area.
Here's a glimpse of what you can expect in the Disney Christmas Parade 2021:
FREQUENTLY ASKED QUESTIONS
1. When does the Japanese Christmas season begin?
In Japan, the Christmas calendar is mainly driven by retailers as it's an event with a more commercial feel. As a result, many stores will start selling Christmas products earlier in the year.
2. In Japan, how much do people spend on Christmas?
It is certainly not cheap to buy gifts for Japan, especially during the Christmas season. With so many festivities coming up, it is an expensive season.
If you're an expat in Japan, there's a good chance that you'll have to transfer money to your Japanese bank account for various reasons.
Even though many banks advertise their low rates on international transfers, they often charge a markup on the exchange rate.
The full costs associated with transferring aren't always clearly stated. This leaves you exposed to hidden fees. When it comes to transferring money, it's important to make sure that the fees are clearly stated.
3. What are the different Christmas food in Japan?
Although some of the dishes and drinks at Christmastime may seem odd to some, they will eventually become familiar to others.
As stated earlier, if you're planning on having a Christmas dinner or a Christmas Day brunch, then try incorporating Kentucky Fried Chicken and Strawberries Shortbread into your recipes. Otherwise, you may also consider the following dishes for your holiday feast:
Wagashi – This is a part of Japanese Christmas food and is similar to the sugar cookies and gingerbread men that Americans have come to love. These small, sweet snacks are made with adzuki bean paste and mochi. They can be molded into various shapes and colors to create a festive appearance. They can also be made to resemble Christmas trees and reindeer.This Japanese art form is known for its elegant and creative designs. In fact, some of these designs are so creative that it's a waste to simply eat them!
Chanmery – Champagne and sparkling saké are both a must-have for adults during Christmas. However, these are also great for children. Chanmery is a children's drink that can be made with the help of an adult. It's a fun way to celebrate any occasion. It's usually made with grape juice and can be enjoyed in different flavors. This product is also safe for children.
Potato Salad – This dish is commonly eaten on Christmas Eve in Germany. It originated from a tradition that originated from the German culture.
Buche de Noel (Yule Log Cake) – The Buche de Noel is a traditional French treat that features a rolled cake with a Christmas tree decoration. Just as burning a log at Christmastime does a cake that resembles the old fashioned one symbolize good luck in the future.
4. What's the weather like in Japan during Christmastime?
The months of December and January are good for exploring Japan. There is also snow in the north of the country during Christmastime. Despite the freezing weather, many Japanese cities decorate their streets with Christmas lights. The year-end festivities begin in earnest starting early  December.
The downside to this is that it's not very travel-friendly, but hey, if you love snow sports, then this is the place for you.
FINAL THOUGHTS
Christmas is a time of year when many people in Japan get together and have a good time. Many of the Christmas traditions that are associated with Japan also make an appearance in the form of artificial trees, Christmas markets, and LED lights. If this is your first time visiting, it'd be a good idea to closely observe the people in Japan celebrate Christmas.
It might be so much different from what you're used to, but it's important to understand why this is so, as part of appreciating their culture, especially if you plan on residing in this country for your studies or even work. Many western expats in Japan find Christmas in the country a bit confusing. Not only is it different from what they typically do in the US, but it's also different from what they typically do in Australia and Europe. That being said, regardless of whether you decide to get involved or not, it is still a great time to be in Japan.
READ NEXT: Out-of-Country-Theme Park Getaways in Japan