Are you a travel junkie? If given a choice to pick a superpower, would you pick "the ability to fly" in a heartbeat? If your answer to all these fantastical questions is a resounding "Yes!" then you'll be thrilled to discover a new attraction that incorporates all these dreamy concepts at Tokyo DisneySea!
It's going to be a great package because not only will you get to visit Japan in person, but you'll also get to magically zoom through famous landmarks and destinations all around the globe through an interactive flight simulation ride at Tokyo DisneySea very soon.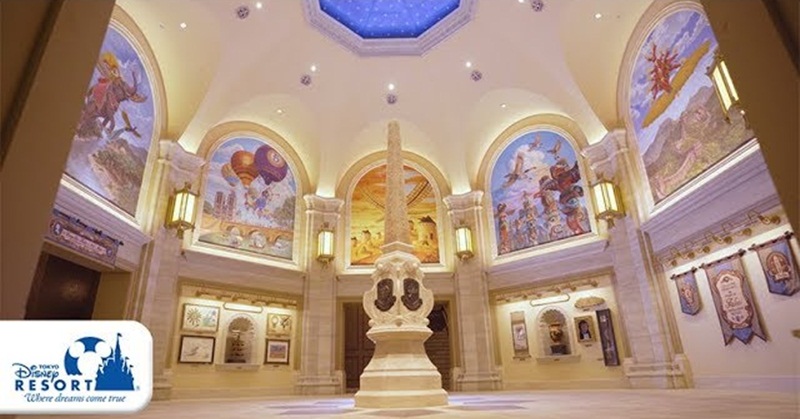 Fly Across Several Places at Tokyo DisneySea's New Flight Simulator
Disney fans headed for Japan will have another reason to celebrate because a new flight simulator attraction, which will make visitors feel as if they are soaring over famous landmarks such as the Great Wall of China and the Egyptian pyramids will be opened to the public starting Tuesday (July 23) next week, as shared in a report by Japan Times.
The indoor attraction will take guests, seated in an airplane-like vehicle, on a virtual journey shown on a huge screen while they take in the breezes and scents that match the various landscapes. Cool!
The five-minute ride, which is aptly called "Soaring: Fantastic Flight", will also zoom through natural wonders such as the African savannah and tropical seas. The ride tilts and shakes to make those on board feel like they are actually on flight in the open skies.
The new attraction was announced to the media last Wednesday (July 17) ahead of the launch.
While similar attractions are offered in other Disney theme parks, what sets apart the Tokyo DisneySea ride is the variety of new scenes and visuals for an experience exclusive to the park in Japan, which include the view from the skies of Tokyo.
For its latest offering, Tokyo DisneySea invested some JPY 18 billion to provide Tokyo guests a unique and memorable experience which  is based on Soarin' Around the World, a popular flight-themed attraction at overseas Disney parks.
Furthermore, a new stage show titled Song of Mirage will also run from Tuesday. It will feature live performances by Mickey Mouse and his Disney friends. The characters go on an adventure, with projection mapping depicting a journey to a legendary city.
[WATCH] Tokyo DisneySea's Newest Attraction, "Soaring: Fantastic Flight"
If you want to catch a sneak peek of the latest attraction at Tokyo DisneySea, check out the short promotional clip posted by the Tokyo theme park  via their YouTube Channel:
To find out more about Tokyo DisneySea's latest offerings and promotions, you can check out their official website here.
Google Map Location: