On Monday (July 26), Japan started accepting applications for the vaccine passports from people who have been fully immunized against COVID-19, allowing them to travel overseas to specific destinations without being quarantined.
Many countries, from Israel to Europe, have already granted vaccine passports, which free persons who have been immunized from lengthy quarantines and other travel restrictions.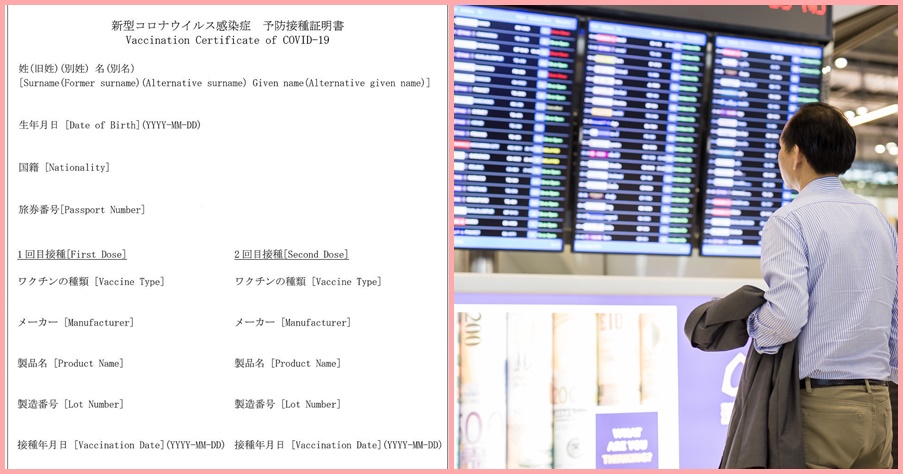 Here's What You Need to Know About Japan's Vaccination Passport
However, Japan's statement has sparked public worry and doubts regarding the country's vaccination passport program, the Japan Times reported.
1.      What information will be contained in Japan's vaccine passports, and how will they be used?
The vaccination passports, which are available in both Japanese and English, are intended to assist Japanese people in avoiding harsh travel restrictions abroad as other countries around the world implement similar systems to enable the return of business travel and tourism.
The following information will be included in a Japanese vaccination passport:
Name
Date of birth
Passport number
Type of vaccine
Dates of inoculations
The municipality where it was issued
Normally, official documents are only available in Japanese, but the information will be displayed in English as well, allowing the passports to be used readily outside of Japan.
The documents will be distributed on paper at first, but the government is considering offering a digital version later.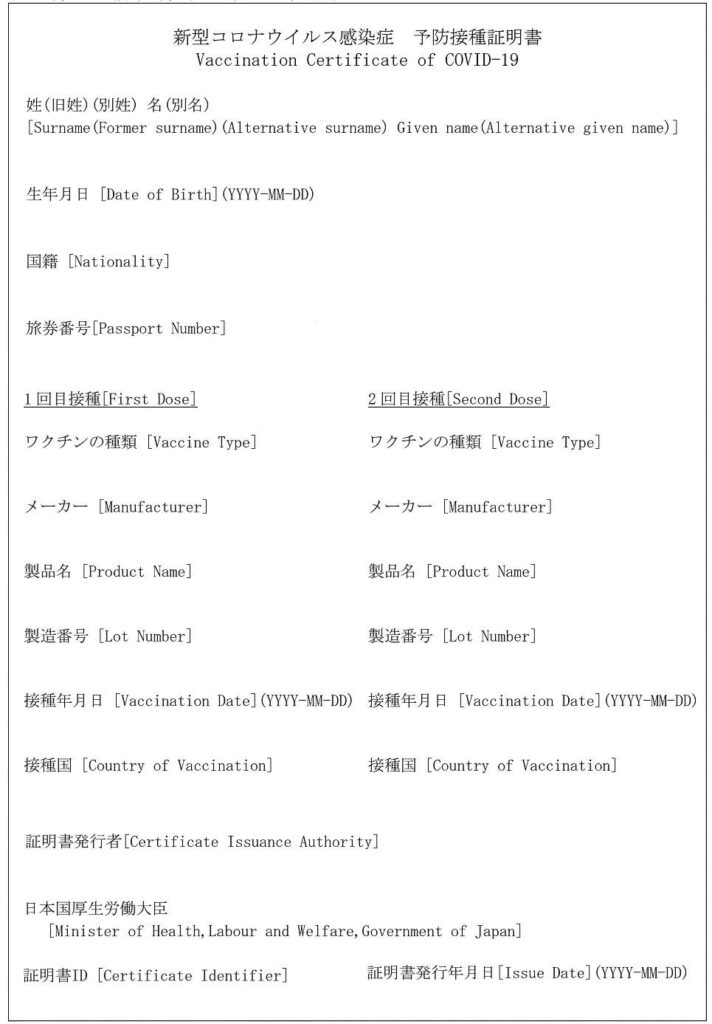 2. How can the document be obtained?
People who have been properly immunized can apply for vaccination passports at the municipal office where their domicile is documented, and it is recommended that they do so when they want to go abroad.
Applicants can apply in person or by mail for vaccine passports, and the government is considering developing a digital application method at a later date. The documents will be available for free, and the government is working to have them available on the same day.
According to government officials, the application process will vary based on the municipality at first. Setagaya Ward in Tokyo, for example, is planning to accept applications via mail, which means applicants will have to wait a few days to receive their vaccine passports.
For application, the following documents are required:
Vaccine passport application form
Passport
Vaccination voucher (if the applicant has lost their vaccine voucher, a document that shows an individual's My Number or their address can be submitted instead)
Proof of vaccination
Vaccine passports will contain information based on vaccination records registered with local governments.
Those applying by mail must include a copy of their documents confirming their postal address as well as an envelope with a postal stamp to be used to return the vaccine passport.
However, because municipal authorities' hands are tied with the vaccination rollout, some local governments may not be adequately prepared to issue vaccine passports on the first day. Currently, around 20% of people in Japan who are eligible for COVID-19 shots have been fully immunized.
3. Will the vaccine passports have an expiration date?
No. According to the government, it is up to the destination countries to decide how to treat the information contained in the vaccine passport.
4. Are there any safeguards in place to avoid forgery?
Yes. The administration intends to adopt the same copy-protection technology as is currently used for resident registration documents.
5. Which countries will recognize Japan's vaccine passports?
The government said on Wednesday (July 21) that passport holders will be exempted from entrance restrictions in Austria, Bulgaria, Italy, Poland, and Turkey. Meanwhile, Estonia has been added to the Foreign Ministry's list of countries that recognize the certificate, albeit no tourists are presently required to self-isolate upon admission.
Vaccinated visitors to South Korea who are visiting for specified business, academic, or humanitarian purposes will also be excluded from a 14-day quarantine if they have documentation of vaccination, such as a vaccine passport.
According to reports, the government intends to increase the number of countries to roughly 30. The government is still in talks with other countries and will add them to the list once they reach an agreement.
China and the United States, both of which are important destinations and departure ports for Japan, are not yet on the list since the government is still talking with them.
6. Which countries have vaccine passports already in place?
Many nations have already begun to use digital COVID-19 certificates to make it easier for citizens to travel. The European Union, for example, is issuing Digital COVID Certificates, which went into effect on July 1 across the EU.
Meanwhile, a comparable Israeli system failed to endure the test of time. Israel, which had one of the world's fastest vaccine rollouts, was among the first to introduce vaccine passports for domestic use in February, allowing holders — either those who have been vaccinated or those who have recovered from COVID-19 — to participate in leisure, sports, and cultural activities.
The declaration also allowed Israeli residents to travel freely to specified countries, including Cyprus and Greece. However, it terminated its so-called Green Pass program on June 1 due to a recurrence of COVID-19 infections, prompting calls for prudence in the use of such documents.
Nonetheless, considering the system's convenience, the Israeli government is now debating whether to reintroduce it, as well as seeking a reciprocal agreement with Japan on the use of the vaccination certificate scheme.
7. Would Japan's vaccine passport holders be exempt from a 14-day quarantine when they return to Japan?
No. Japan maintains strong border controls, allowing only citizens and foreign residents, as well as some foreign nationals in extraordinary situations, to enter the country, and holders of the Japanese document will still be subject to strict quarantine measures upon re-entry.
All people entering Japan must submit negative results from coronavirus tests taken within 72 hours of their departure for Japan and observe a 14-day self-isolation period, either at home or in part at government-designated facilities, under Japan's current border control requirements.
Despite this positive development, there is concern that such use will raise the burden on local governments that handle applications and lead to prejudice against unvaccinated persons. Nonetheless, several Japanese restaurants and hotels currently provide discounts to those who produce their immunization records.
READ NEXT: What You Should Know About COVID-19 Vaccination Vouchers in Japan