In light of the recent devastation caused by heavy torrential rains which cause massive flooding and landslides in the south-western part of Japan which includes the capital city of Tokyo, we share some of the most important and useful information on how to deal and adapt to the dynamic weather conditions and seasonal changes here in Japan.
In this post, we share some of our key "survival" tips on weather and seasonal conditions for expats including OFWs who are planning to weather out (pun intended) life here in Japan.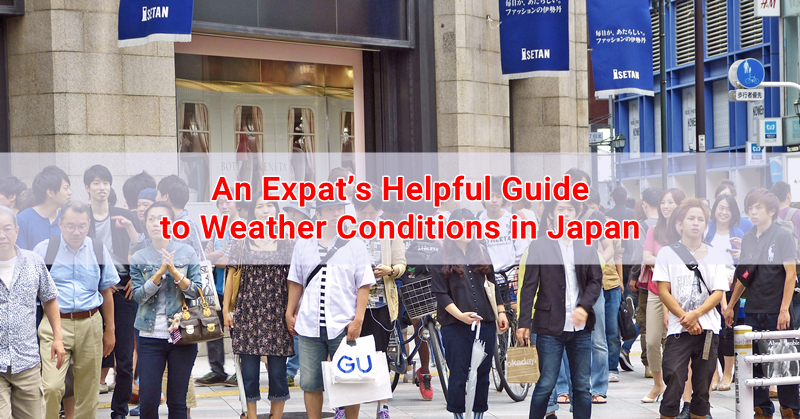 Facts about the Seasons and Weather in Japan
Part of adjusting to life anywhere in the world is adjusting to a country's unique weather and seasonal conditions. For starters, the weather is typically mild and comfortable here in Japan although there is generally a typhoon season here which occurs anytime from May to December, where weather conditions can turn from bad to worse, especially when a storm hits the country from the Pacific Ocean.
Seasons in Japan
There are four seasons in Japan, and as you would anywhere in the world, proper clothing is a necessity for the changing seasons.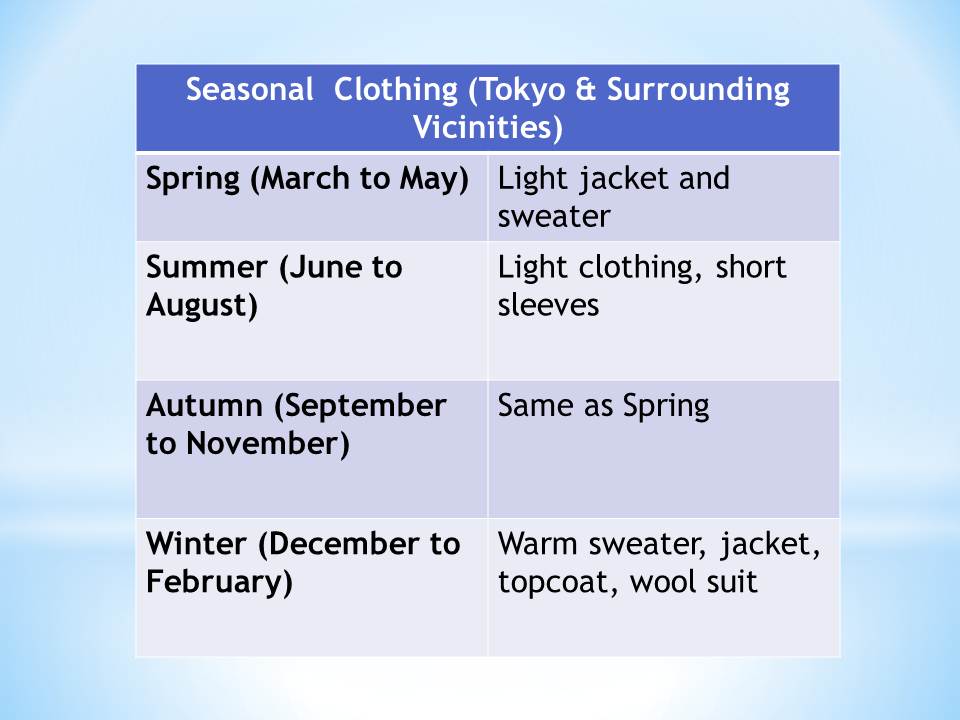 Ideally, the best times to visit Japan are between April and May in time for the blooming of the world-renowned cherry blossoms and between October and November to witness the beautiful colours and experience the chilly climate during the autumn season.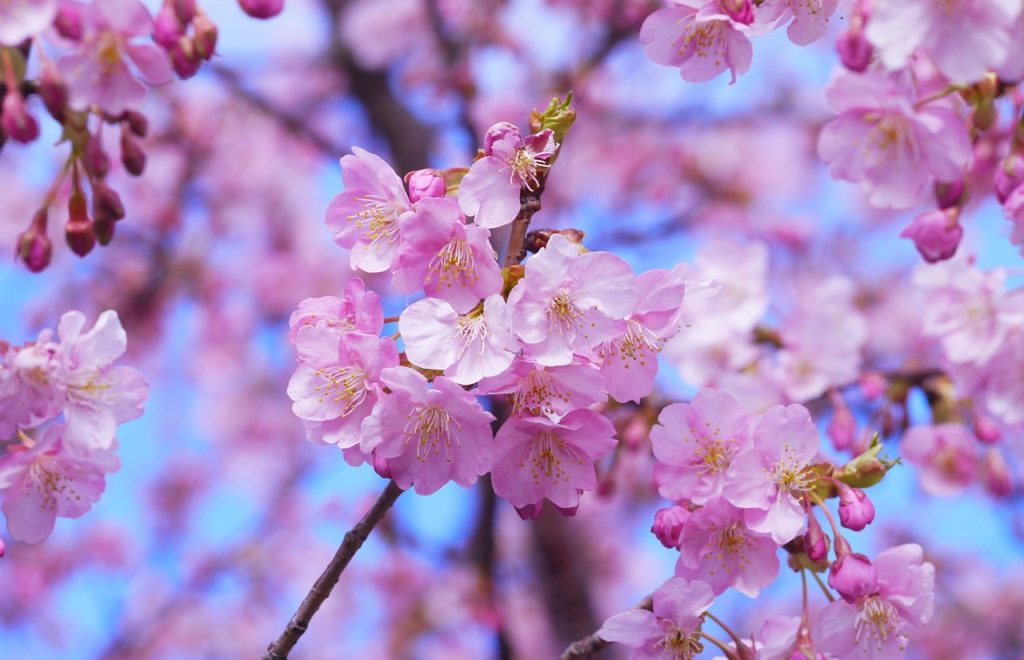 Tips and Trick on How to Survive the Japanese Weather
As the most common methods of getting around here in Japan involve the use of public transportation, bicycles, or by foot (within the city), it is necessary to always be prepared for any sudden changes in the weather to ensure your safety, and avoid the hassle that come along with such changes. Here are a couple of tips to help you get all set before you head outside for the day:
Precipitation: Make it a habit to check with the daily (and weekly) weather forecast to have an idea on how you can best plan and prepare for your day. If rain is expected, be sure to have an umbrella with you in your bag.
Tip: If you're not a fan of weather forecasts, at least check the people in your area if they're bringing umbrellas with them and be sure to do the same before you head out. But if you happen to get caught in a downpour, you can always run inside a konbini (convenience stores) and buy an umbrella you can use. They're virtually everywhere in Japan!
Heat: Summer can be quite terrible in certain places in the country, especially in cities such as Tokyo, where concrete buildings and asphalt roads abound. For the uninformed, these materials trap heat from within which causes the "heat island" effect in the metro.
Tip: Before you head out for work, check if your company allows for "cool biz" clothing which has been set and encouraged by the Japanese government to help office workers stay comfortable amidst the terrible heat, especially in the summer. The dress code can include cooler polo shirts and chinos instead of suits, etc.