Looking ahead into the typhoon season in Japan, which usually takes place between late summer and early autumn, organizations are working to come up with new innovations that can help mitigate problems that come with natural disasters, which was very evident from the country's experience from last year.
Bearing this in mind, investments are now put into new technologies that could help address and prepare the country for foreseeable events that wreak havoc to residential areas, communities, as well as businesses.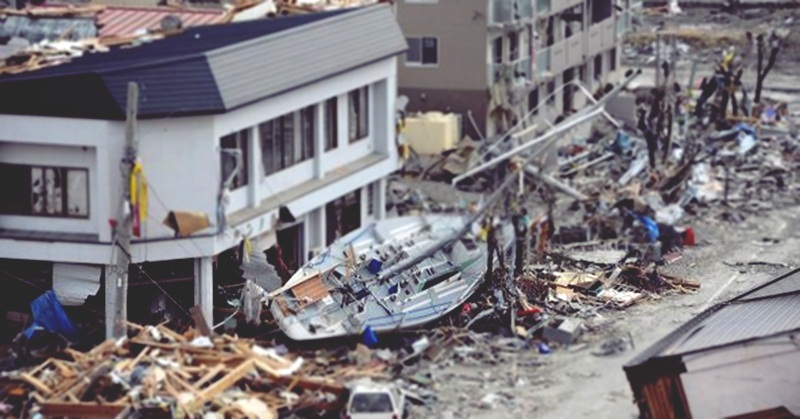 New Website Offers Free Predictions of Natural Disaster Damages
In line with this, Aioi Nissay Dowa Insurance Co., Yokohama National University, and Aon Benfield Japan have collaborated to launch a free website that provides real-time predictions for the number of buildings at risk during natural disasters, as shared in a report by the Japan Times.
The group aims to help users, including local governments, of the new website, cmap.dev, by providing quickly accessible information about disasters in order to swiftly establish a response plan.
The website works by creating an estimate of the number of damaged buildings in each city, town and village, using actual weather or seismic data in the event of a natural disaster such as a typhoon, heavy rain, or an earthquake.
Since last year, local governments have been designing emergency response programmes that would not only affect citizens and residents, but also foreign nationals and tourists in the country.
This is extremely important as Japan gears up for a number of major international events starting late this year up until next year, when the Summer Olympic Games will be held in the country.
However, there is still much concern going on about services aimed at foreign nationals because of the challenges that come along with the differences in language, as well as the cultural contexts that add a layer of meaning to these things.
But as for the new website, forecasts will be updated every hour depending on weather conditions. The website can be accessed in both Japanese and English.
This is great news for the residents of Japan, as well as those who intend to visit the country anytime soon. Any added service that could complement the country's structural technology and world-class public facilities will be of great help in the government's aim to improve the people's quality of life/stay in the country.
ALSO READ: Japan to Strengthen Methods to Help Foreign Visitors in Case of Massive Tokyo Quake during 2020 Games