Wherever you may be in the world, for as long as you consume anything to live, paying bills will always be a part of your daily life. And while this is not among our favourite things to do, here in Japan, paying bills has been made relatively easy for many of the people living here and even for expats.
Despite the fact that Japan is a highly technologically-advanced country, much of the transactions made here are still cash-based. That being said, it's still best to carry your yen notes or your ATM card for online banking at least when you go out.
In this post, we will share some of the advantages and disadvantages of various methods of bills payment here in Japan: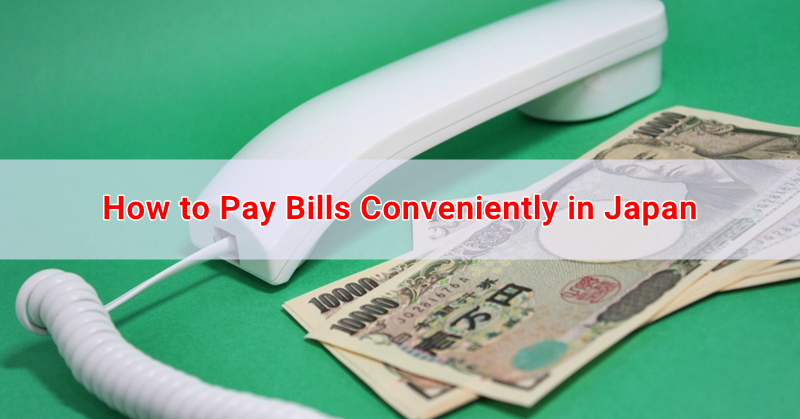 Paying your Bills in Japan: the Convenient Way
There are a variety of ways for a person to pay their bills (phone, utility, and even medical) here in Japan. We list some of the most convenient and known methods here in Japan, as follows:
Convenience Stores (Konbini)
You will find plenty of konbini or convenience stores such as 7-11, Lawson, FamilyMart, Sunkus and many more around most neighbourhoods in cities. To make a payment, simply hand your bill to the store clerk and pay the required amount.

Bank Transfers
If you're the type who likes to let the bills "take care of itself" while staying at home, then you may want to consider settling your bills payment through online bank transfers. This method of payment is called kouza furikomi in Japanese. There are certain things that you need to consider before you set up your bills payment via online bank transfers: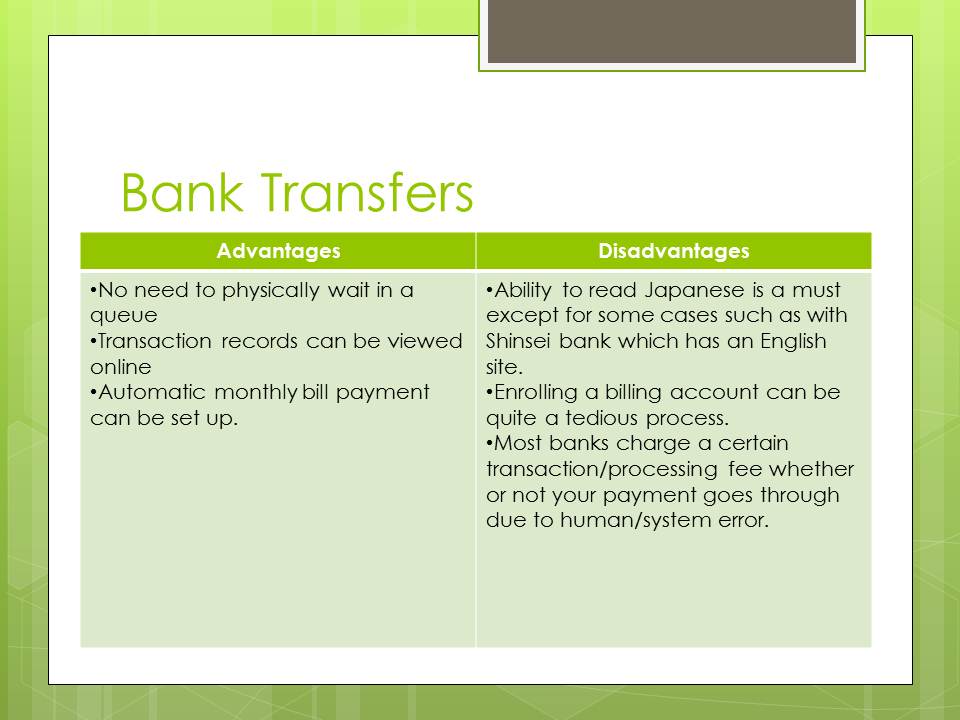 Alternatively, you may take your bill directly to the nearest ATM or bank branch to perform a bank transfer. Again, the ability to read Japanese is required, and transaction fees may apply.
Automatic Withdrawal
Sometimes it's not just a matter of how you pay your bills here in Japan, but it's also about how much time you save in doing so. You can use various payment methods to pay your bills without having to go out or do it personally on a regular basis. This can be achieved through automatic payment arrangements from your bank account or through your credit card. To get this done, you need to fill out an application form from the utility company, and provide them with your bank account or credit card information before you submit it to them.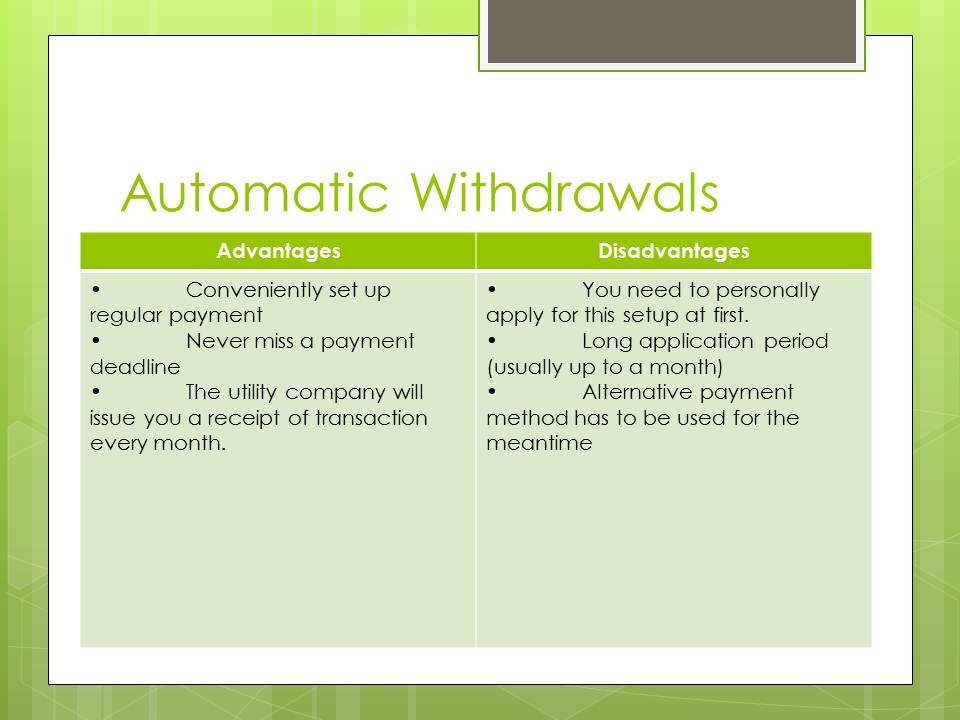 Company Office or Store
And finally, in the event that you miss a payment for a month, you also have the option to directly visit the company store or customer service office of the company you need to pay.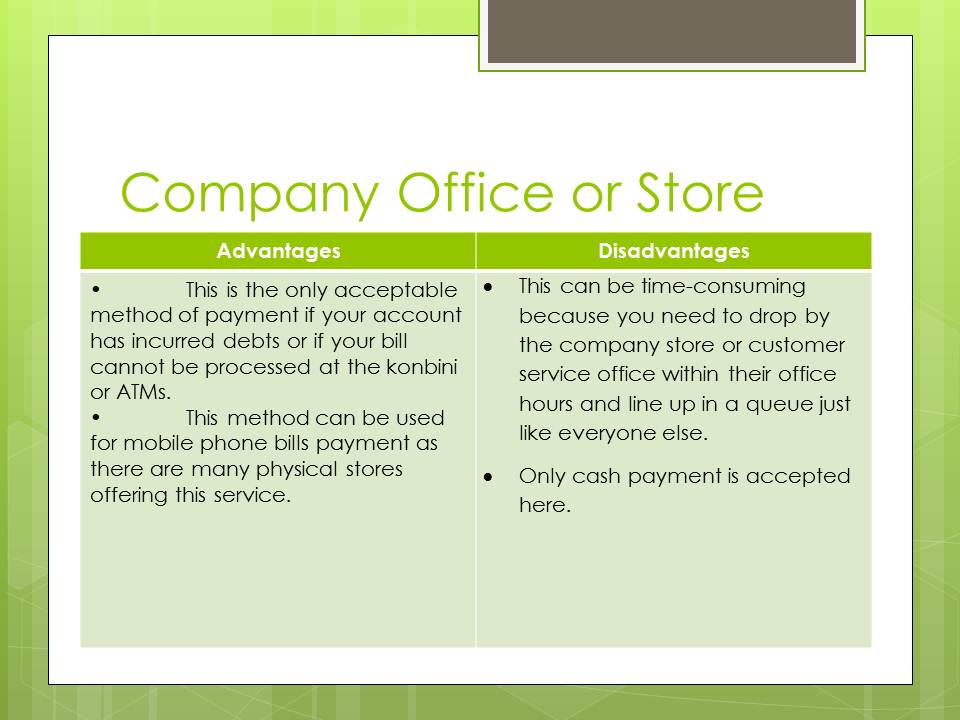 If You have Overdue Bills to Pay…
In such cases, you may be required to personally mail in your bill. With overdue bills payment, most companies usually send a new notice with the size of a postcard which has a new barcode that you need to pay with. Alternatively, you can personally settle your overdue bill at the bank since konbini do not process overdue bills payment except in some cases with credit cards such as Rakuten or other companies.