Summer season in Japan is quite formidable for residents as weather conditions can be drastically unstable from one day to the next.
While most of us would expect to get much sun during summer time, this is not the case in a country like Japan which is situated near the Pacific, where a record number of typhoons originate from. As it is, residents, especially foreign visitors are advised to regularly make weather checks so as to be guided with the day's weather changes, and to be prepared for any undesired situations.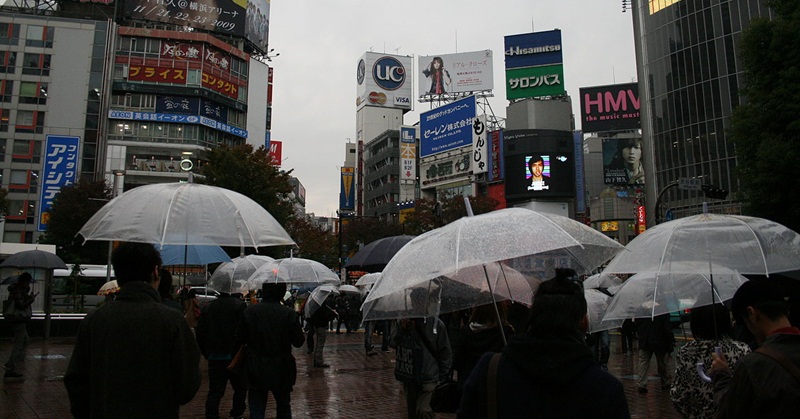 Tokyo Expected to Get Little Sunshine in the Next Few Weeks
In line with this, the Tokyo metropolitan region experienced another cloudy and rainy day on Monday (July 15), which marked the 18th straight day in which the country's capital has seen less than three hours of sunshine per day – a rather gloomy foresight,  as shared in a report by Japan Today.
While this may seem of little importance to the people's daily lives, it certainly is not common, as the region has not seen such a spell of overcast weather since 1988, according to the Japan Meteorological Agency. On average, the city has received at least 2.8 hours of sunshine during the past 18 days.
Monday, which happened to be a national holiday — Umi no Hi or Marine Day, saw weather conditions that were mainly cloudy with some rain over much of eastern and northern Japan.
More of this type of weather is expected to be experienced in the region for the rest of the week.
And while Japan's meteorological agency noted that the rainy season started late this year, the temperatures in the Kanto region will be at average levels for July by the last week of the month.
If it's your first time visiting the city or the country for that matter, one of the few things that you need to get used to is the Japanese weather, which as we've pointed out earlier can go on from each polar extreme from one moment to the next. As a general rule, make sure to check out the day's weather report, but if you're still getting used to the language and communication channels in the country, it's good practice to be observant as to how people in your neighbourhood prepare for their day, in terms of the choice of clothes they wear, and if there is good reason to bring an umbrella with you to work, or elsewhere should you decide to go outside.
ALSO READ: Website Offering Real-Time Weather & Calamity Predictions Launched