As we all know Japan has a long list of touristic activities which guests from all over the world can jump right into any time, depending on the time of the year they decide to visit.
But the thing is, whether planned or impromptu, Japan is one place that you'll never run out of things to do or even celebrate for that matter. And during winter season, there's no better place to see than Sapporo, which is quite famous for being Japan's snow capital.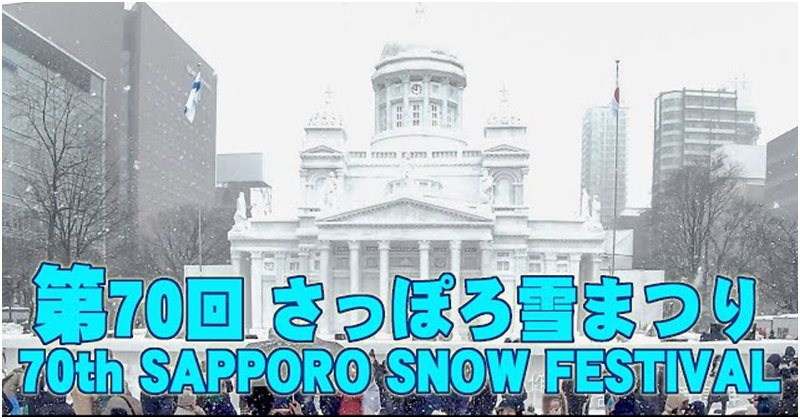 Pop Culture Highlighted at Sapporo Snow Festival 2019
Fans of Star Wars, anime culture, and tennis pro Naomi Osaka were all in for a treat, as they all made an appearance at the 70th Sapporo Snow Festival celebrated this year, as shared in a report by SoraNews24.
Hokkaido's capital city of Sapporo came to life with throngs of visitors last February 5, also in celebration of the Lunar New Year, as the 70th Sapporo Snow Festival officially opened to the public across two sites at Susukino and Odori Park in the city's centre.
There were a total of 200 ice and snow sculptures featured at this year's edition of the festival. The largest design which stood 15 metres tall (approx. 49 feet), and was constructed through the help of the Japan Self-Defence Forces based in the Odori Park area.
Among the largest sculptures on display for this year was a tribute to the Star Wars film franchise, and this was where the festival's official opening ceremony was held at the launch of the regional event.
カイロ・レンの一振りでライトアップ!#雪まつり2019 #StarWars https://t.co/i2EpcK3Mk9 @cinematoday pic.twitter.com/nfv0bLfKj2

— シネマトゥデイ スタッフ (@cinematoday_stf) February 3, 2019
Furthermore, at the ceremony where Kylo Ren and a number of storm troopers were all in attendance, it was announced that Star Wars: Episode IX would be released in Japan on December 20, the same date when the film would be released in the US.
This was met with cheering from fans in the crowd, and was capped off by the lighting of a grand light-up display, which ran at regular intervals throughout the evenings during the duration of the festival.