Environmental initiatives cannot simply be unilateral when there are so many aspects of the environment that needs to be addressed properly. In a highly progressive country such as Japan, though, environmental problems still exist at an alarming scale.
ALSO READ: Gov't to Prohibit Smoking, Vaping at Tokyo Olympic Venues
With laws set in place to address issues such as smoking in public places, among others, it's quite timely to receive its counterpart that would help protect Japan's marine life. Most especially in the coming months, when the country is expecting to receive a high influx of tourists attending the Rugby World Cup leading up until next year's Tokyo Games. Any efforts to address human consumption-related pollution will be of great help.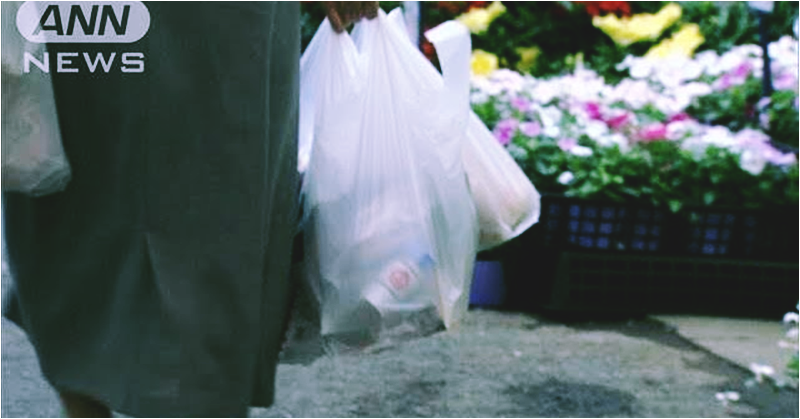 Soon: No More Free Plastic Bags at Local Stores in Japan
The government has aired plans to create a law that will charge the use of shopping bags at supermarkets, convenience stores, drugstores, and department stores as the country combats marine pollution by plastic waste, according to a report by Japan Today.
As per Environment Minister Yoshiaki Harada, his ministry intends to introduce a new law banning the practice of providing single-use plastic bags for free, while leaving the price of a plastic bag up to the retailers.
Harada explains that the proportion of plastic bags among plastic waste is not big, but charging would be symbolic to the country's efforts to reduce such waste.
On Tuesday (June 4), Harada said that Prime Minister Shinzo Abe told him that the measure is a step in the right direction and urged him to "thoroughly listen to the opinions of the people."
At present, Japan produces the largest amount of plastic waste per capita after the United States and has lagged behind other countries in curbing the use of plastics.
Through this initiative, the ministry expects the retailers to charge between several yen to 10 yen per bag. Harada explained that the price must be effective in curbing the use of plastic bags on a regular basis or cause a transition to more eco-friendly alternatives.
Under the said initiative, the ministry also intends to request retailers to use revenues from charging for the bags for environmental measures including afforestation and spreading awareness on marine pollution.
Small as this change may be, the culture of using plastic among consumers will slowly be addressed at the most basic level, which is at the consumer's level.