Much to the dismay of health advocates, Japan as a nation has yet to formally put a solid stamp on its stand against cigarette smoking. This can be attributed to the work culture of the people in the country, where they are obliged to work long hours, and find ways to remain alert and active throughout this period.
However, little do these people understand that while nicotine provides temporary alertness, good enough to last them a couple of hours at work, the damage this substance causes in the body has long-standing effects not only to the smoker but even to the people around them, not to mention the environment, as well.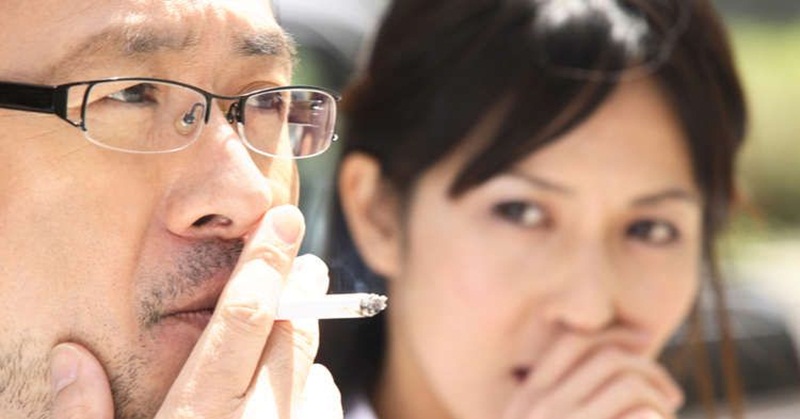 Gov't Clamps Down on Indoor Smoking in Public Spaces
In response to this, a new Japanese law took effect on Monday to prevent the spread of passive smoke, and bans indoor smoking in public spaces, as shared in a report by NHK.
The revised health promotion law is aimed at reducing the health risks posed by the inhalation of second-hand smoke.
Based on the amended law, prohibited spaces include schools, hospitals and offices of the central and local governments. The law allows such entities to set up outdoor smoking areas within their premises, and post signs indicating where smoking is allowed.
Meanwhile, managers of such facilities will face fines up to the equivalent of about 4,600 dollars if they fail to fully comply with the new rules.
On the other hand, individuals can be fined up to 2,700 dollars if they smoke in prohibited areas, and ignore warnings from those in charge of the facilities.
Since Japan became party to the WHO Framework Convention on Tobacco Control on February 27, 2005, the law enacted on Monday has been the first national initiative to ban indoor smoking in public places since.
Meanwhile, smoking control laws have been set up in certain regions but not across the whole nation. This makes the law appear blurry, because it applies to certain areas but not in others.
Recently, the Tokyo government has enacted a smoking ban in the district in preparation for the upcoming Tokyo 2020 Games.
The national government's stand on the issue with cigarette smoking in the country has been criticized as "toothless" and oftentimes "ineffective" in curbing the actual habit and other related aspects to the generally long-standing practice in the country, particularly in workplaces and entertainment places.
ALSO READ: Tokyo Gears Up for 2020 Olympics by Passing Anti-Smoking Bill