The Mizuho Bank was established in the year 2002. It was formed by a merger of Fuji Bank, Dai-Ichi Kangyo Bank and the Industrial Bank of Japan. The network of this bank has made an impact and is known around the world. They offer many types of financial products and services that aim to fulfill each of their client's ambitions.
Also Read: List of Mizuho Bank Branches and ATMs in Tokyo, Japan
Mizuho Bank and it's corresponding core- Mizuho Corporate Bank were the banking subsidiaries of Mizuho Financial Group which were split and reorganized as three legacy banks. They have expanded across the world in the Americas, China, Europe, and the Middle East.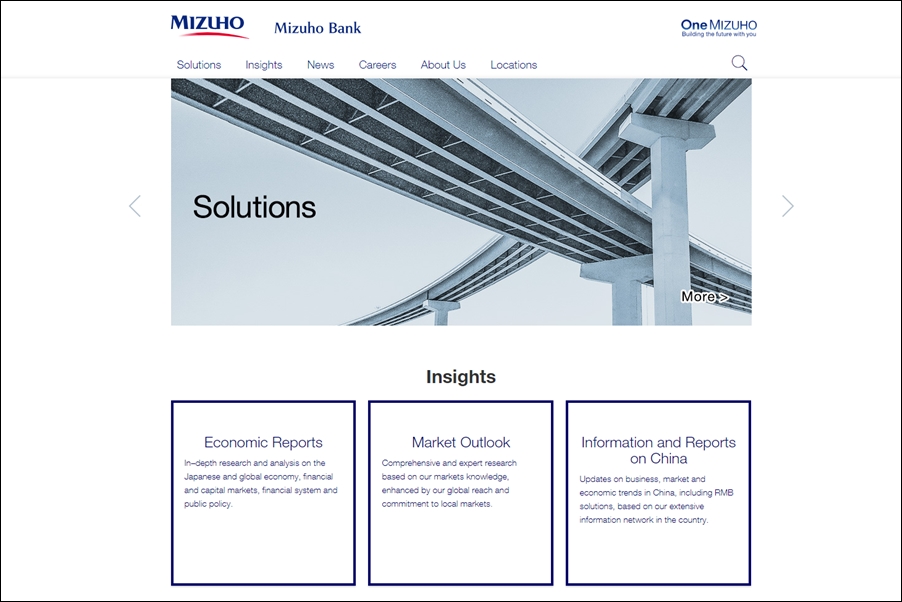 Mizuho Bank Branches And ATM Machines In Osaka, Japan
Below is the list of SAIB found in Osaka, Japan, including their address location. So it will be easier for you to check if the branch is in your area, please do a "CTRL+F" search on your keyboard and type the bank name or location.
NISHI-NODA
Branch Number: 518
Location: 1-22-15 Yoshino, Fukushima-ku, Osaka-shi, Osaka 553-0006, Japan
Tel: 06-6443-5371
YOTSUBASHI
Branch Number: 563
Location: 1-5-7 Shimmachi, Nishi-ku, Osaka-shi, Osaka 550-0013, Japan
Tel: 06-550-0013
KUJO
Branch Number: 564
Location: 1-16-28 Kujo, Nishi-ku, Osaka-shi, Osaka 550-0027, Japan
Tel: 06-6581-1141
IMAZATO
Branch Number: 480
Location: 3-21-3 Oimazato, Higashinari-ku, Osaka-shi, Osaka 537-0012, Japan
Tel: 06-6971-4331
ABENOBASHI
Branch Number: 516
Location: 1-5-38 Abenosuji, Abeno-ku, Osaka-shi, Osaka 545-0052, Japan
Tel: 06-545-0052
SUMIYOSHI
Branch Number: 471
Location: 1-6 Chokyocho, Sumiyoshi-ku, Osaka 558-0044, Osaka Prefecture
Tel: 06-6673-7661
JUSO
Branch Number: 586
Location: 1-5-5 Jusohommachi, Yodogawa-ku, Osaka-shi, Osaka 532-0024, Japan
Tel: 06-6302-5441
HIRANO
Branch Number: 481
Location: 2-10-10 Hiranouemachi, Hirano-ku, Osaka-shi, Osaka 547-0045, Japan
Tel: 06-6791-2831
DOJIMA
Branch Number: 507
Location: 1-5-17 Dojima, Kita-ku, Osaka-shi, Osaka 530-0003, Japan
Tel: 06-6341-0235
UMEDA
Branch Number: 460
Location: 1-11-4-100 Umeda, Kita-ku, Osaka-shi, Osaka 530-0001, Japan
Tel: 06-6345-6301
HANKYU-UMEDA
Branch Number: 444
Location: 1-1-3 Shibata, Kita-ku, Osaka-shi, Osaka 530-0012, Japan
Tel: 06-530-0012
OSAKA-CHUO
Branch Number: 502
Location: 3-6-13 Kitahama, Chuo-ku, Osaka-shi, Osaka 541-0041, Japan
Tel: 06-6202-1151
MINAMISENBA
Branch Number: 503
Location: 2-3-2 Minamisemba, Chuo-ku, Osaka-shi, Osaka 542-0081, Japan
Tel: 06-6262-2201
SENBA
Branch Number: 513
Location: 3-4-8 Hommachi, Chuo-ku, Osaka-shi, Osaka 541-0053, Japan
Tel: 06-6261-7571
OSAKA
Branch Number: 440
Location: 4-2-1 Imabashi, Chuo-ku, Osaka-shi, Osaka 541-0042, Japan
Tel: 06-6202-2251
TENMABASHI
Branch Number: 463
Location: 1-1 Temmabashikyomachi, Chuo-ku, Osaka-shi, Osaka 540-0032, Japan
Tel: 06-6942-1361
NANBA
Branch Number: 470
Location: 4-4-1 Namba, Chuo-ku, Osaka-shi, Osaka 542-0076, Japan
Tel: 06-6633-1171
KEIHAN-KYOBASHI
Branch Number: 593
Location: 1-1 Temmabashikyomachi, Chuo-ku, Osaka-shi, Osaka (Temmabashi Branch) 540-0032, Japan
Tel: 06-6356-3641
OSAKA CORPORATE BANKING BRANCH
Branch Number: 080
Location: 4-2-1 Imabashi, Chuo-ku, Osaka-shi, Osaka 541-0042, Japan
Tel: 06-6223-6811
SAKAI
Branch Number: 569
Location: 2-4-16 Kitakawaramachi, Sakai-ku, Sakai-shi, Osaka 590-0076, Japan
Tel: 072-238-3361
IZUMI-CHUO
Branch Number: 479
Location: 2-4-16 Kitakawaramachi, Sakai-ku, Sakai-shi, Osaka(Sakai Branch) 590-0076, Japan
Tel: 072-223-8221
SENRI-CHUO
Branch Number: 591
Location: 1-5-3 Shinsenri Higashimachi, Toyonaka-shi, Osaka 560-0082, Japan
Tel: 06-4863-2411
IKEDA
Branch Number: 459
Location: 1-2 Muromachi, Ikeda-shi, Osaka 563-0047, Japan
Tel: 072-752-3131
SUITA-EKIMAE
Branch Number: 578
Location: 3-6 Motomachi, Suita-shi, Osaka 564-0031, Japan
Tel: 06-6383-2021
ESAKA
Branch Number: 582
Location: 1-23-20 Esakacho, Suita-shi, Osaka 564-0063, Japan
Tel: 06-6821-9301
TAKATSUKI
Branch Number: 562
Location: 15-17 Kitasonomachi, Takatsuki-shi, Osaka 569-0802, Japan
Tel: 072-685-5581
MORIGUCHI
Branch Number: 467
Location: 8-21 Kawaharacho, Moriguchi-shi, Osaka 570-0038, Japan
Tel: 06-6996-3331
HIRAKATA
Branch Number: 576
Location: 2-20 Oka Hommachi, Hirakata-shi, Osaka 573-0031, Japan
Tel: 072-843-8251
Ibaraki
Branch Number: 468
Location: 9-1 Futabacho, Ibaraki-shi, Osaka 567-0829, Japan
Tel: 072-632-1601
YAMAMOTO
Branch Number: 574
Location: 1-4-7 Yamamotocho Minami, Yao-shi, Osaka 581-0013, Japan
Tel: 072-998-1131
YAO
Branch Number: 483
Location: 1-61 Hikaricho, Yao-shi, Osaka 581-0803, Japan
Tel: 072-991-2881
KORI
Branch Number: 462
Location: 20-3 Kori Minaminocho, Neyagawa-shi, Osaka 572-0084, Japan
Tel: 072-833-2231
OSAKA-HIGASHI
Branch Number: 571
Location: 2-2-23 Ajiro, Higashiosaka-shi, Osaka 577-0841, Japan
Tel: 06-6728-5501
HIGASHIOSAKA
Branch Number: 484
Location: 2-16-11 Chodo, Higashiosaka-shi, Osaka 577-0056, Japan
Tel: 06-6783-1161
HIRAOKA
Branch Number: 485
Location: 3-1 Hyotanyamacho, Higashiosaka-shi, Osaka 579-8051, Japan
Tel: 072-982-1181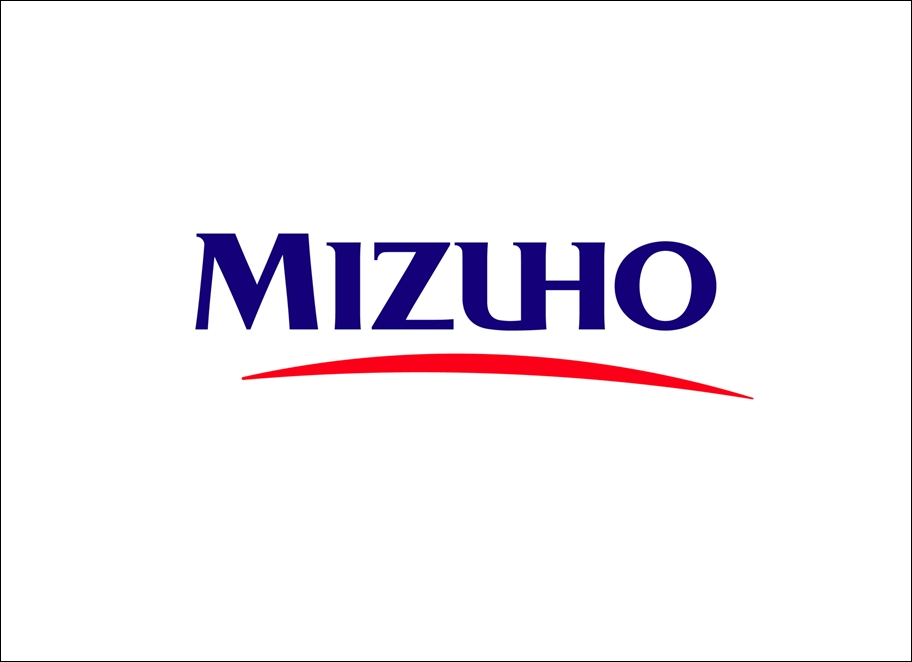 List of Mizuho Bank ATMs Locations in Osaka, Japan

KYOBASHI-EKI KATAMACHIGUCHI
Location: 2-1-30 Higashinodamachi, Miyakojima-ku, Osaka-shi, Osaka
KYOBASHI-EKI
Location: 2-1-38 Higashinodamachi, Miyakojima-ku, Osaka-shi
UEHONMACHI-EKI
Location: 6-1-55 Uehommachi, Tennoji-ku, Osaka-shi, Osaka
TENNOJI-EKI
Location: 10-45 Hidenincho, Tennoji-ku, Osaka-shi, Osaka
TENNOJI-EKI KAISATSUNAI
Location: 10-45 Hidenincho, Tennoji-ku, Osaka-shi, Osaka
NISHIYODOGAWA
Location: 1-3-11 Mitejima, Nishiyodogawa-ku, Osaka-shi, Osaka
ABENO QZ MALL
Location: 1-6-1 Abenosuji, Abeno-ku, Osaka-shi, Osaka
KITATANABE
Location: 4-16-29 Kitatanabe, Higashisumiyoshi-ku, Osaka-shi, Osaka
TAMADE
Location: 1-12-11 Tamadenaka, Nishinari-ku, Osaka-shi, Osaka
TSUMORI
Location: 1-9-7 Tsumori, Nishinari-ku, Osaka-shi, Osaka
TSURUMIBASHI
Location: 1-17-17 Tsurumibashi, Nishinari-ku, Osaka-shi, Osaka
SHINOSAKA-EKI
Location: 5-16-1 Nishinakajima, Yodogawa-ku, Osaka-shi, Osaka
HANKYU OASIS KANZAKIGAWATEN
Location: 1-36-6 Mitsuyakita, Yodogawa-ku, Osaka-shi, Osaka
AEONMALL TSURUMIRYOKUCHI
Location: 4-17-1 Tsurumi, Tsurumi-ku, Osaka-shi, Osaka
AEON KIREURIWARI SHOPPING CENTER
Location: 2-1-13 Uriwari, Hirano-ku, Osaka-shi, Osaka
TENROKU
Location: 6-7-18 Tenjimbashi, Kita-ku, Osaka-shi, Osaka
PIAS TOWER
Location: 3-19-3 Toyosaki, Kita-ku, Osaka-shi, Osaka
OAP
Location: 1-8-30 Temmabashi, Kita-ku, Osaka-shi, Osaka
OSAKA GARDEN CITY
Location: 3-3-20 Umeda, Kita-ku, Osaka-shi, Osaka
DOJIMA CHIKAGAI
Location: B1F-4 1 Sonezakishinchi, Kita-ku, Osaka-shi, Osaka
BREEZE BREEZE
Location: 2-4-9 Umeda, Kita-ku, Osaka-shi, Osaka
LUCUA OSAKA
Location: 3-1-3 Umeda, Kita-ku, Osaka-shi, Osaka
OSAKA-EKI
Location: 3-1-1 Umeda, Kita-ku, Osaka-shi, Osaka
GRAND FRONT OSAKA
Location: 4-20 Ofukacho, Kita-ku, Osaka-shi, Osaka
HIGASHIUMEDA-EKIMAE
Location: 2-12-7 Sonezaki, Kita-ku, Osaka-shi, Osaka
NAKANOSHIMA FESTIVALTOWER・WEST
Location: 3-2-4 Nakanoshima, Kita-ku, Osaka-shi, Osaka
MIDOSUJI HONMACHI BIRU
Location: 3-5-7 Honmachi, Chuo-ku, Osaka-shi, Osaka
TEREBIOSAKA
Location: 1-2-18 Otemae, Chuo-ku, Osaka-shi, Osaka
UEROKU
Location: 5-2-18 Uehommachinishi, Chuo-ku, Osaka-shi, Osaka
CRYSTA NAGAHORI
Location: 6 Nagahorichikagai 4 Minamisemba, Chuo-ku, Osaka-shi, Osaka
SAKAISUJIHONMACHI-EKIMAE
Location: 1-7-1 Hommachi, Chuo-ku, Osaka-shi, Osaka
KINTETSU NIPPONBASHI-EKI
Location: 1-18-14 Nippombashi, Chuo-ku, Osaka-shi, Osaka
MANEI
Location: 3-3-11 Minamikyuhojimachi, Chuo-ku, Osaka-shi, Osaka
NANBA WALK 1BANGAI
Location: 2 Niji no machi 1-9 Namba, Chuo-ku, Osaka-shi, Osaka
OSAKASHOKEN TORIHIKIJOBIRU
Location: 1-8-16 Kitahama, Chuo-ku, Osaka-shi, Osaka
NANKAI SAKAI-EKI
Location: 3-22-1 Ebisujimacho, Sakai-ku, Sakai-shi, Osaka
IZUMIGAOKA-EKI
Location: 1-1-1 Takeshirodai, Minami-ku, Sakai-shi, Osaka
IZUMIKITA PANJO
Location: 1-3-1 Chayamadai, Minami-ku, Sakai-shi, Osaka
AEONMALL SAKAIKITAHANADA
Location: 4-1-12 Higashiasakayamacho, Kita-ku, Sakai-shi, Osaka
SHONAI
Location: 2-1-23 Shonaihigashimachi, Toyonaka-shi, Osaka
SENCHUPAL
Location: 1-3-11 Shinsenri Higashimachi, Toyonaka-shi, Osaka
HANKYU OASIS HOTARUGAIKETEN
Location: 2-6-10 Hotarugaikehigashimachi, Toyonaka-shi, Osaka
LALAPORT EXPOCITY
Location: 2-1 Senri Bampakukoen, Suita-shi, Osaka
HANKYU OASIS SUITAHONAMITEN
Location: 5-30 Honamicho, Suita-shi, Osaka
HANKYU OASIS SENRIYAMA TAKEZONOTEN
Location: 1-1-1 Senriyama Takezono, Suita-shi, Osaka
TAKATSUKI-EKI KITAGUCHI
Location: 4-1 Hakubaicho, Takatsuki-shi, Osaka
AEONMALL DAINICHI
Location: 1-18 Dainichihigashimachi, Moriguchi-shi, Osaka
HANKYU OASIS MORIGUCHITEN
Location: 2-6-14 Sata Higashimachi, Moriguchi-shi, Osaka
KUZUHA-EKI
Location: 14-1 Kuzuha Hanazonocho, Hirakata-shi, Osaka
ARIO YAO
Location: 2-3 Hikaricho, Yao-shi, Osaka
PL BYOIN
Location: 2204 Shindo, Tondabayashi-shi, Osaka
KOKYU
Location: 2176 Shindo, Tondabayashi-shi, Osaka
NEYAGAWASHI-EKI
Location: 16-11 Hayakocho, Neyagawa-shi, Osaka
KORIEN-EKI
Location: 19-1 Kori Minaminocho, Neyagawa-shi, Osaka
MATSUBARA
Location: 3-1-13 Ueda, Matsubara-shi, Osaka
LALAPORT IZUMI
Location: 4-4-7 Ayumino, Izumi-shi, Osaka
ECOLL・IZUMI
Location: 5-1-11 Ibukino, Izumi-shi, Osaka
MANEI GROUP JET
Location: 2-2-2 Semba Higashi, Minoo-shi, Osaka
HANKYU OASIS MINOTEN
Location: 5-1-1 Segawa, Minoo-shi, Osaka
EDION MINOSENBATEN
Location: 3-2-26 Semba Higashi, Minoo-shi, Osaka
OWADA
Location: 1-27 Nozatocho, Kadoma-shi, Osaka
KADOMASHI-EKI
Location: 436-1 Shimbashicho, Kadoma-shi, Osaka
FUJIIDERA-EKIMAE
Location: 1-8-12 Kasugaoka, Fujiidera-shi, Osaka