And while the government has been criticized over and over again regarding its stand on cigarette smoking laws, as there are still places where smokers can light up in restaurants and bars in the city, the coming major events in the city of Tokyo apparently will be treated more strictly in a series of preparations and legislative adjustments.
Smoking in some parts of the world has already been banned in public places, for the well-known negative impact it has on public health, especially children. And while Japan is considered a first-world country, it's quite disappointing to find its legislative hand deal lightly with such a pervasive issue in the world today.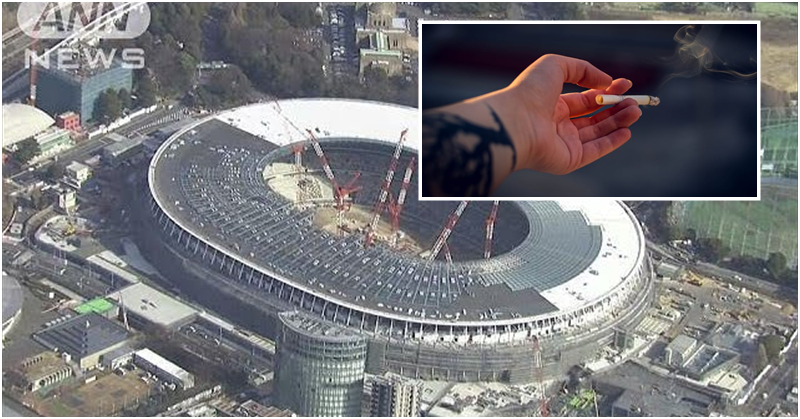 Smoking, Vaping to be Banned at Tokyo Olympic Venues
Despite a tougher approach on smoking enacted last year, smokers are still allowed to light a stick in some restaurants and bars, as shared in a report by Japan Today.
Furthermore, marketing and advertising tobacco products are still common on television, cigarette packaging still does not contain graphic health warnings, and tobacco is cheap compared to other major cities in the world.
However, this will all change soon starting the 2020 Tokyo Games.
According to organizers, a strict ban on all tobacco products and vaping devices on all game venues will be imposed throughout the course of the event.
Smoking will be prohibited across all indoor and outdoor Olympic and Paralympic venues, plus within all perimeter areas of the Tokyo Games.
Event organizers added that prohibition will be tougher than regulations imposed during the last two Summer Olympics in London and Rio de Janeiro.
And while the national government has approved a ban on smoking inside public facilities, the measure was regarded as weak as it excluded many bars and restaurants.
For its part, Tokyo's city government enacted its own version of tougher regulations against second-hand smoke sine last year in preparation for the 2020 Games to be held in the city.