Less than a week after Trami, the 24th typhoon of the year, has brought strong winds and heavy rains in majority of southern and western parts of the country, another strong typhoon (Kong-rey) is apparently well on its way to pick up from where the former left off according to the country's weather agency, as shared in a report by the Japan Times.
The Japan Meteorological Agency raised an advisory warning of strong winds, heavy rains, and thunderstorms for the upcoming three-day weekend. Based on its movement, typhoon Kong-rey appears to be taking the same course taken by typhoon Trami which has left some parts of the country still without power as of this time.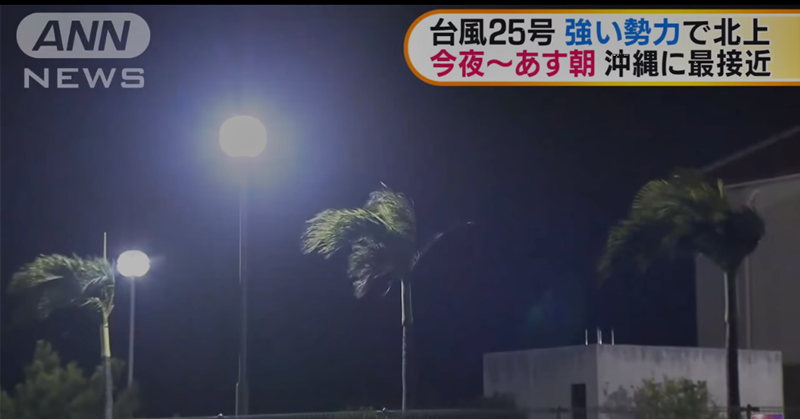 Typhoon Kong-rey Expected to bring Stormy Weather over the Weekend
Kong-rey is projected to advance towards the southern islands of Okinawa on Friday and then head northward to the Korean peninsula before reaching areas off the coast of the Sea of Japan and up towards the northern part of the country over the weekend.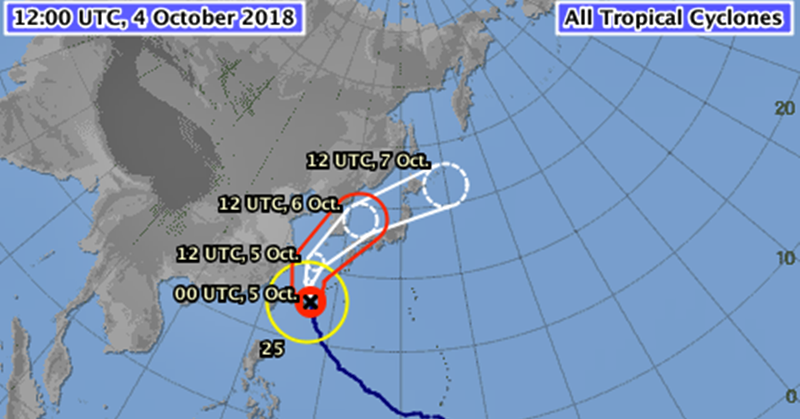 By Friday, Okinawa may experience torrential rainfall of up to 200 millimetres in the 24 hours to Friday noon whereas the southern areas of Kyushu as well as the Amami group of islands may have up to 150 mm of rain. Okinawa may also encounter winds with speeds of up to 162 kph and waves of up to 10 metres.
In preparation for the typhoon's landfall, the Okinawa prefectural government has already suspended counter services for residents on the main island starting Thursday afternoon.
To better prepare for an upcoming typhoon or when there is an advisory raised, take note of the following safety guidelines or the five rules of thumb to take in the event of a storm or flood at home:
Preparations to take outside the house:
Close off all windows and shutters
Put away things which could fall or get blown away
Clean areas with poor drainage
Preparations to take inside the house:
Make sure your emergency supplies are complete or restocked.
Secure glass windows by putting tape on them to prevent glass from breaking into shards.
Stay updated to storm and flood warnings.
Pay attention to broadcasts and announcements on the radio or TV regarding weather conditions, especially in areas near bodies of water.
Evacuate at the earliest time possible.
Evacuate at once when an advisory has been issued to avoid putting  yourself and your family in unnecessary danger.
Coordinate with authorities in the area regarding the evacuation system to be implemented in times of emergencies. Best do this in advance as part of your preparations.
Avoid unnecessary travels and visits to dangerous (outdoor) locations.
Do not go to places where the riverbed is high, or where land or mudslides could occur – due to the moist or wet lands, usually after heavy rains.
And finally, take note of the important following emergency phone numbers on your mobile phone:
Police: 110
Ambulance/Fire: 119