Truly, when it rains, it pours. This has been the case for flood-hit western Japan as another strong Typhoon slammed in the region, with forecasters warning of heavy rains as well as landslides – a picture that hasn't been cast out completely since last month's devastation in the same region.
According to Japan's Meteorological Agency, Typhoon Cimaron has made landfall in the Tokushima ward around 9 pm last August 23 (Thursday), and coursed through the region before heading to the Sea of Japan early Friday morning, as shared in a news by Japan Today.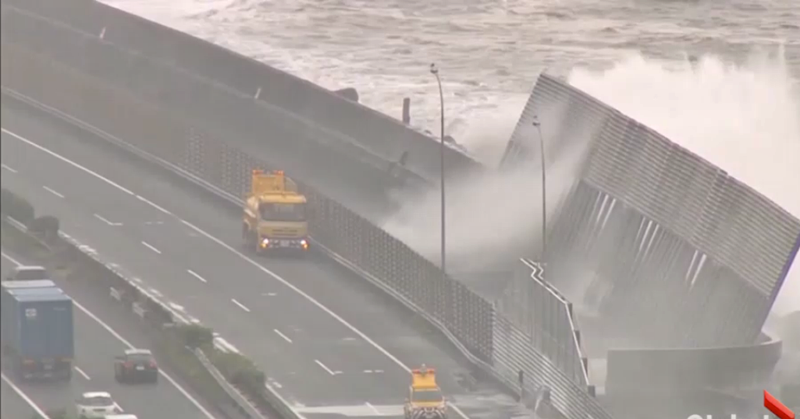 Strong Typhoon Hits Flood-stricken Western Region of Japan
Regarding this development, Prime Minister Shinzo Abe instructed his cabinet members and officials to remain on high alert and enforce all necessary measures called for by the situation at a meeting on storm preparedness held early Friday (August 24). Abe also encouraged local governments to issue evacuation advisories and take all necessary measures "without fear".
Typhoon Cimaron was noted to be packing winds of 198 kph as of 8:00 pm, sending strong winds and heavy rain in the western region of the country.
Furthermore, the chief forecaster of the Japanese Meteorological agency Ryuta Kurora cautioned the public that typhoon Cimaron is capable of creating "multiple hazardous phenomena" such as violent winds and high tides. Kurora also advised the people to evacuate early as needed.
According to weather forecasts, some areas in the region could get up to 800 millimetres of rain within 24 hours til Friday noon.
The areas greatly at risk include those parts which have been hit by the massive flooding and landslides caused by the heavy rains which took over 200 people's lives last July.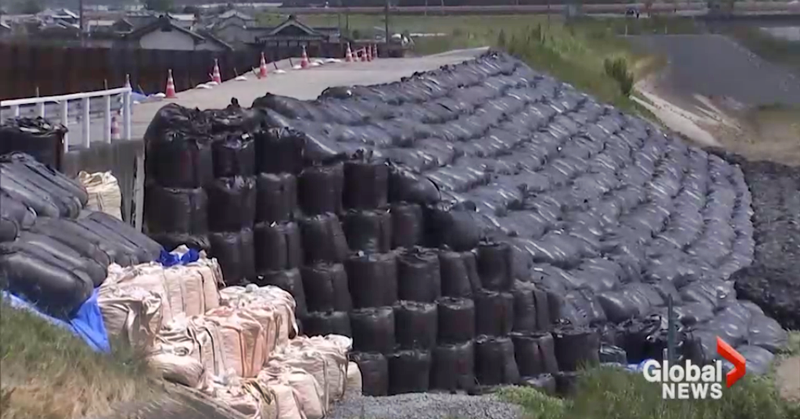 In line with this development, a number of cities in the region have already issued evacuation advisories, with television footage of residents of Okayama, one of the worst-hit areas from last month's deadly flooding, piling up sandbags in the coastal area in preparation for the incoming typhoon.
Also, several train services within the western district were already suspended, along with more than 260 domestic flights as a precautionary measure.
Typhoon Cimaron shortly follows Typhoon Soulik which passed through southern Japan earlier this week, causing heavy rain in most parts of the main southern island of Kyushu.
Watch this video posted by Global News: