With the hype of electricity-run vehicles making the news in most countries nowadays, Japan takes it one step higher by running trials of self-driving taxis on major city roads. This initiative is said to augment the foreseen increase in vehicle demands which public transportation cannot cover entirely on its own.
A Japanese venture firm and a major taxi company ran trials of self-driving vehicles with passengers on board last Monday (August 27) in preparation for the launching of this service in 2020 when the global quadrennial sports meet is hosted in Tokyo, as shared in a report by the Japan Times.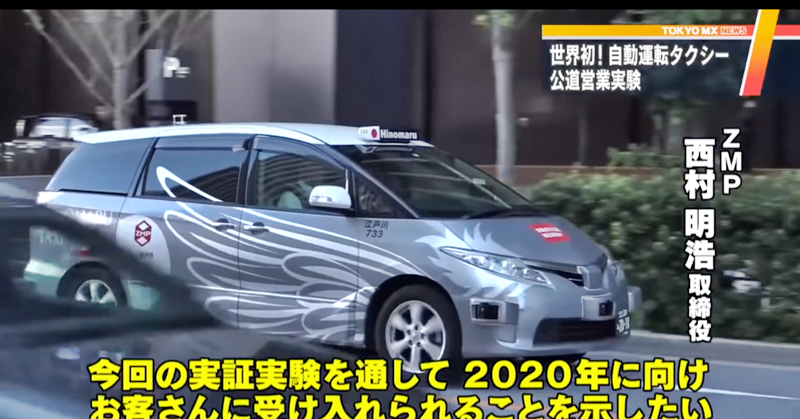 Autonomous Taxis with Passengers on board Tested in Japan
ZMP Inc., a Tokyo-based manufacturer of self-driving vehicles, in partnership with Hinomaru Kotsu Co., announced that they will be the first to offer autonomous taxi services to fare-paying passengers, during the trial session which will run until September 8.
The innovation was borne of the challenge where automobile manufacturers and similar businesses compete in the development of autonomous vehicles.
General Motors Co. and Waymo, a spin-off of tech giant Google, have run initial tests on public roads in the US, while Nissan Motors Co. and DeNa Co., have initiated similar trials on a ride-hailing service in Yokohama last March.
As seen in the video clip below, the passenger trial conducted by ZMP and Hinomaru features a minivan equipped with sensors and other autonomous technologies installed within the vehicle, enabling it to make four round trips in a day between commercial establishments in Tokyo's Otemachi and Roppongi districts, which are about 5.3 kilometres away from each other.
Watch the video clip here:
The autonomous technology will start, stop, and manoeuvre the vehicle, but with a driver and an assistant on board to supervise and ensure safety during the trial trips.
Pre-selected passengers for the trials will unlock the door and process payments using a smartphone app, paying JPY 1,000 (or about $13) for a one-way ride.
The development of autonomous vehicle technology aims to address the shortage of drivers in the capital, as well as the expected increase in the demands for taxi rides by foreign visitors in the country come the 2020 Olympic Games.
As of now, developers are also looking at the possibility of the deployment of autonomous vehicles in rural areas, where taxi companies deal with major labour shortages, according to transportation experts.