It is safe to say that living abroad sure does bring in a lot of new experiences to the average foreigner, but living here in Japan is a unique experience in itself, considering how the Japanese run things in their own turf.
Of course, where moving out to or living in a new country is concerned, foreigners will have to figure out some of the basic things about their new place of residence, and one of which is the driving practices in the country they live in.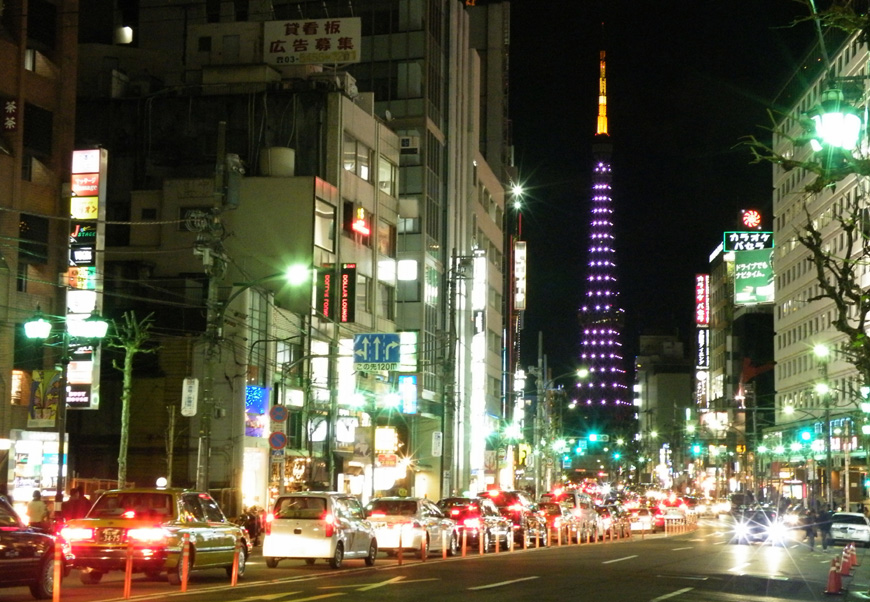 An Expat's Guide to Driving in Japan
International Drivers Permit
Before you take the wheel and explore the unique charms of the city you live in, you need to either possess an International Drivers Permit (IDP) or a Japanese Driver's License if you're based here in Japan. The first valid and acceptable license to drive here in Japan is the IDP. An International Drivers Permit is typically issued from an individual's home country and is recognized in most places in the world. An IDP is usually valid for one year from the date it was issued. This is usually also the length of time the permit holder can legally drive overseas. For people who are travelling on a short visit in Japan, an IDB may prove to be very useful as it allows you to maximize your travel time around the city without much of the hassle of bumping into other commuters on the street or in the subway.
Obtaining a Japanese Driver's License  
Just to set your expectations, if it is your first time to get a driving license anywhere in the world, applying for a Japanese Driver's License can prove to be much more complicated than it is anywhere in the world. First, you need to know if your country has a standing agreement with Japan when it comes to acquiring a Japanese Driver's License. Citizens of Australia, Canada, New Zealand, the UK, and most parts of Europe may proceed to the Japanese Driving Centre with a certified translation of their home country's license before they are interviewed and issued a new Japanese Driver's License inclusive of fees amounting to approximately 10,000 yen.
Citizens of other countries, including the US, that do not have a driving license agreement with Japan will be required to undergo an actual Japanese Driving Test. The exam is not exactly easy and applicants are given four chances to pass the test, where each attempt costs about 5,000 yen so make sure to have the necessary funds before you take the test. Also, it will be likely that the driving examiner won't be an English speaker so please make the necessary arrangements for your driving test in advance.
4 Driving Tips for New Drivers in Japan
Once you have passed your test, you are almost ready to legally get behind the wheel and go out for a drive, but not until you settle your car's insurance. Take note that all cars in Japan need to have insurance before they are driven out on the road. Most car rentals already have insurance as it is already covered in the rental fees, but if you are purchasing your own car make sure to get insurance for it.
Once everything is in place, you are now set to take your car for a drive to somewhere nice. But before we let you go, here are 4 helpful driving tips for new drivers (and foreigners) here in Japan.
1.      Don't just Mindlessly Cross train tracks.
As you probably know by now, Japan has a lot of trains as it is considered one of their most common form of transportation. That being said, you can expect to see a lot of train tracks anywhere in the city. And as a common practice (by any conscientious driver), you are expected to make a full stop before you cross train tracks. However, here in Japan, this simple act is backed by the law. The Police and traffic enforcers are very keen in monitoring drivers if they make a full stop to check the area if a train is underway. You have been warned!
2.      Turning Left On Red  Is Not Allowed
In contrast to what is considered 'standard' in some places like the US, turning left on a red light just because there is no traffic coming through is considered a violation of the law here in Japan. If you do not want to have any problems with the authorities, just stop at a red.
3.      Running on Red Light is a Common Practice
It might freak some people out, but a lot of Japanese drivers love to beat the yellow light up until the first two seconds of the red. While this has become a common practice among city drivers, it's always better to stay on the safe side. Be it as it may, it's still good to know this kind of road behaviour beforehand so you don't just go mindlessly speeding when your green light says go.
4.      Flashing Your Hazard Lights Means Thank You
Japanese drivers, in general, are kind and patient on the road, so there's really no need to butt heads with other motorists because they most likely won't mind small inconveniences. If you've been treated well or accommodated first, be sure to let the other motorists know your appreciation. While gestures of courtesy vary from any place in the world, here in Japan, a small head bow or switching your hazard lights on for a few seconds will get your message through. Just remember to switch your hazard lights off to avoid any untoward accidents or situations after you say 'thanks'.