Pinoy pop "royalty" Sarah Geronimo showcased her talents on international stage at the recently concluded 2nd ASEAN-Japan Music Festival in Tokyo last October 4, as shared in a report by the Philippine Star.
ALSO READ: Pinoys in Japan Celebrate Philippine Festival 2018
The Filipina singing sensation performed two of her Filipino hits "Tala" and "Kilometro" in front of international audiences at the NHK Hall in Tokyo, while her fans back home took their excitement and showed their support for Sarah on social media by making the 30-year old singer trend by using the hashtag "#PinoyPrideSarahGOnASEANFest."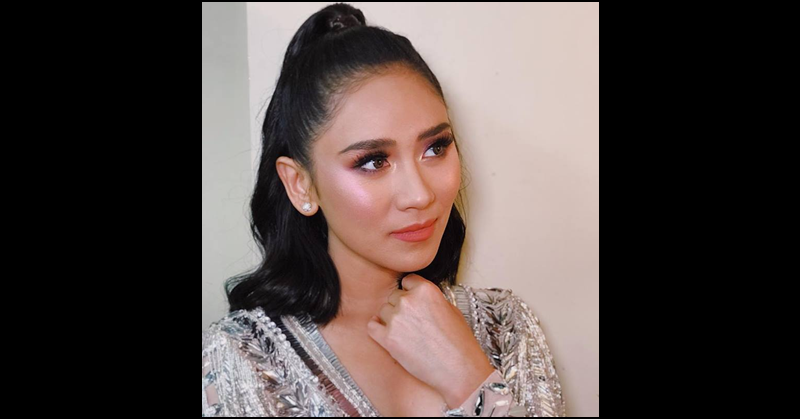 [VIDEO] Sarah Geronimo Wows Crowd at ASEAN-Japan Music Fest
Sarah's electrifying stage and killer notes and dance moves caught the attention of international viewers even complimenting Geronimo as the "Beyonce of the Philippines."
Catch the video of her performance below:
Meanwhile here is what Sarah's fans had to say about her performance in Japan:
"That's it. Only Sarah G, yeah! She just brought Pinoy Pop Music to the world stage. And, she's just trending in Japan now," shared an excited fan on Twitter.
"Words aren't enough to describe how proud I am right now, how proud I am of the Sarah Geronimo!! She really is the best representative of the Philippines in events like this! My heart is glad and full. Thank you @JustSarahG !! Take care and enjoy !!" tweeted another fan.
And despite her huge following in the Philippines, some fans still marvel at how Sarah keeps on amazing them with her impeccable singing skills, like this netizen who tweeted: "How can Sarah maintain her long-note after dancing? Oh well, SHE'S NOT NAMED SARAH G. FOR NOTHING."
The ASEAN-Japan Music Fest was hosted by Japan's Hikaru Nishida and Pico Taro. The music festival also featured top artists from Japan such as w-inds, KANJANI, Natsuko Godai, JSB Ryuji Imaichi, JSB Hiroomi Tosaka, Ryotaro Sugi, and Nogizaka46; as well as other ASEAN countries including Brunei's Fakhrul Razi; Cambodia's Preap Sovath; Indonesia's Andien; Laos' Alexandra Bounxouei; Malaysia's Siti Nurhaliza; Myanmar's Sai Sai Kham Leng; Singapore's Taufik Batisah; Thailand's Tachaphon Pholkongseng; and Vietnam's Dong Nhi.
The festival commemorated the 45th Anniversary of the ASEAN-Japan Friendship and Cooperation this year.