The Philippine Embassies in Japan (in Tokyo and Osaka) provide notarial services for Filipino residents intending to submit notarized documents normally intended for use in the Philippines.
The process for notarization in both Philippine embassies in Japan basically follow the same procedure, so we will detail the steps and requirements offered by the Philippine Embassy in Tokyo in this post.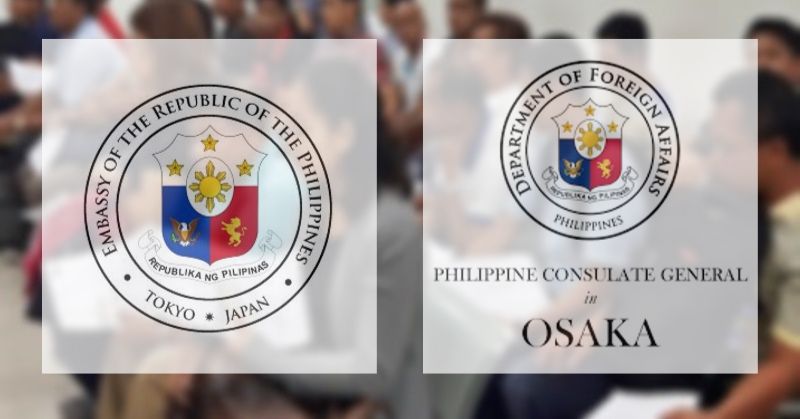 Things to Know About Notarial Services Offered by Philippine Embassies in Japan
The Philippine Embassies in Japan provide notarial services to Filipino citizens who need to legalize their documents such as affidavits, powers of attorney, deeds, copy certification of Philippine passports, and affirmation of "sign" certificates, which are intended for use in the Philippines.
Do note, however, that the Embassy cannot assist applicants in drafting legal documents, such as wills, power of attorney, deeds. Embassy personnel also cannot act as witnesses in the creation of these documents.
What are the Requirements for Notarization at the Embassy?
Duly filled-out document or form, with:
A copy of every document for notarization. These documents must be in A4 size.
One (1) valid or government ID (passport, residence card, or Philippine/Japan driver's license) and copies of the following in A4 size paper:

One (1) copy of valid ID per document for notarization, and
One (1) extra copy of valid ID for record purposes at the Embassy.

A notarization fee per document of JPY 3,250 and an additional JPY 1,300 per document for express service.
One (1) self-addressed Japan Post Letterpack envelope (worth JPY 510) if the release of documents is through mail.
Procedure for Notarization:
Important: Personal appearance of applicant/s or signing individual/s is MANDATORY.
* Also, when applying for acknowledgment of documents such as SPA's, deeds, contracts, or agreements, the presence of two disinterested witnesses with valid IDs is necessary.
Submit all of the requirements at Window 5 (at Tokyo embassy) between 9 am to 2 pm from Mondays through Fridays, except holidays.
Sign documents at Window 5*. The two witnesses must sign on all documents for notarization with the presentation of their valid ID.
Choose between Regular or Express release of documents:

Regular-processed documents may be picked up at the Embassy or mailed to your address in Japan three (3) working days after the date of application.
Express-processed documents, on the other hand, are available for pick up only on the next working day between 3 to 4 PM.

Pay fees at the Cashier:

Notarization fee is JPY 3,250 per document.
If express service is availed, an additional fee worth JPY 1,300 will be charged per document.
Note: Always keep your official receipt, claiming stub with details of the release of your document, and letterpack tracking number if the mode of release is through mail.
Remember to comply with the requirements especially with the sizing of documents, number of copies needed prior to submitting your documents at the Notarial Unit of the Philippine Embassy.
To know more about the Philippine Embassies' Notarial services in Tokyo and Osaka, please check out their respective websites in the prior links shared.
Here is the contact information of the Philippine Embassies in Tokyo and Osaka:
Address: Notarials Unit, Embassy of the Republic of the Philippines, 5-15-5 Roppongi Minato, Tokyo 106-8537 Japan
Telephone No.: 03-5562-1600 ext. 132 (between 8:30 AM – 5:30 PM)
Fax No.: 03-5562-1597
Email Address: notarials@philembassy.net
Google Map Location:
The Philippine Consulate General in Osaka, Japan
Address: Twin 21 MID Tower 24F, 2-1-61 Shiromi, Chuo-ku, Osaka, Japan 540-6124
Tel. No.: 06-6910-7881
Fax No.: 06-6910-8734
E-mail Address: queries.osakapcg@gmail.com
Google Map Location:
ALSO READ: Advisory: No More 'Red Ribbon' for Official Documents