The past two years has proved to be a fruitful period between the Philippines and Japan as the two friendly Asian countries have arranged high-level engagements between state officials resulting to expanded and deeper bilateral relations between the two countries – a 'friendship' which the Philippine Embassy in Japan anticipates to further thrive in years to come.
It was no less than Filipino President Rodrigo Duterte who considered Tokyo as Manila's friend, and regarded even 'closer than a brother.'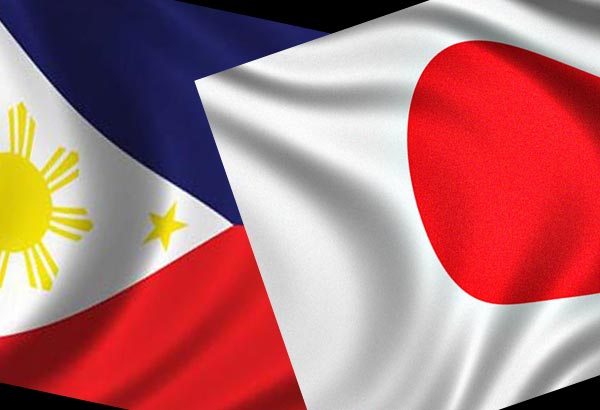 Sustaining Strong Ties between Japan and the Philippines
This sentiment was further confirmed when Japan's Prime Minister Shinzo Abe paid the President's hometown, Davao City, a personal visit back in January 2017 where they were seen breaking protocol formalities as they shared Traditional Filipino food.
This was then followed by the Filipino Chief Executive's visit to Japan in October 2017, where the landmark Philippines-Japan Joint Statement on Bilateral Cooperation for the next 5 years was announced.
These developments only show that the two neighbouring Asian nations have gone a long way from their wartime history, and have significantly transformed their mind set towards each other.
"It is not an exaggeration to say that, through many decades of partnership, the Philippines' relation with Japan remains one of its most robust and stable," Robespierre Bolivar, former Foreign Affairs spokesperson and now Consul General to Japan explained, as shared in a report by the Philippine News Agency (PNA).
Building Links and Expanding Networks
In the past few years, the two nations have engaged in mutual cooperation which covers various areas concerning national and diplomatic developments, and even enhancing previously established links.
To date, Japan remains to be the country's leading source of Official development Assistance (ODA) which helps support the Philippines' development and economic priorities.
Both sharing archipelagic features, the Philippines and Japan have also developed a strong maritime bond through the years in the sense that both nations have effectively maintained the rule of law and maritime domain awareness within the region.
Furthermore, the Japanese Capital has supplied 10 coast guard vessels to its Philippine counterpart, to aid in the latter's activities in patrolling the country's expansive maritime space, and to enforce laws within its domain.
Over the years, two nations have also collaborated on various technological endeavours. Through the collaboration with the Japan Aerospace Exploration Agency (JAXA), Hokkaido and Tohoku Universities, Manila was able to launch its satellite, Diwata.
Economic interaction between the two nations has also been dynamic, with Japan being one of the more aggressive economic investors in the country. The Philippine Embassy in Japan shared that there are over 1,400 Japanese-owned companies operating in the Philippines as of the moment.
Japanese investors have been a consistent economic force in the Philippine market, as Japanese brands are well-regarded in the country.
Bolivar shared that the Philippine market remains to be "very lucrative" for Japanese businesses. This only supports the fact that the two countries share a synergistic relationship when it comes to business.
Better Days Ahead
In spite of the already established tie-ups across various sectors, Manila has no intention of slacking off when it comes to further developing areas where both countries can work on, particularly in the area of infrastructure.
In June of 2018 alone, there have already been three high-level bilateral engagements held which include the meeting between Foreign Affairs Secretary Alan Peter Cayetano and Japanese Foreign Minister Taro Kono, as well as the Vice-Ministerial Strategic Dialogue which underscored all bilateral and regional concerns shared by the two nations.  And finally, the Joint Consultative Committee for Economic Development and Infrastructure, led by Finance Secretary Carlos Dominguez III together with Socioeconomic Planning Secretary Ernesto Pernia.
Meanwhile, due the growing number of Filipino workers in Japan, the Philippine government is lobbying for a regulated recruitment process to ensure the protection of Filipino workers in Japan.
As of December 2017, Japan's Ministry of Justice have estimated that there are over 260,553 Filipinos working in the country. Conversely, there are at least 19,677 registered Japanese residing in the Philippines as of October 2017.
Just last July, the Philippines and Japan celebrated its Friendship month, which had been observed by both foreign missions in their host countries.