As Japan enters a new era, its government is looking to create some kind of economic resurgence, which will help further establish the country's position as a regional leader.
ALSO READ: PH-Japan Ties to be Further Strengthened Under Reiwa Era
And through its national initiatives, which include a new visa system for foreign workers, the government also aims to forge stronger partnerships with neighbouring countries such as the Philippines to grown business investments as well as shared projects that will benefit both parties.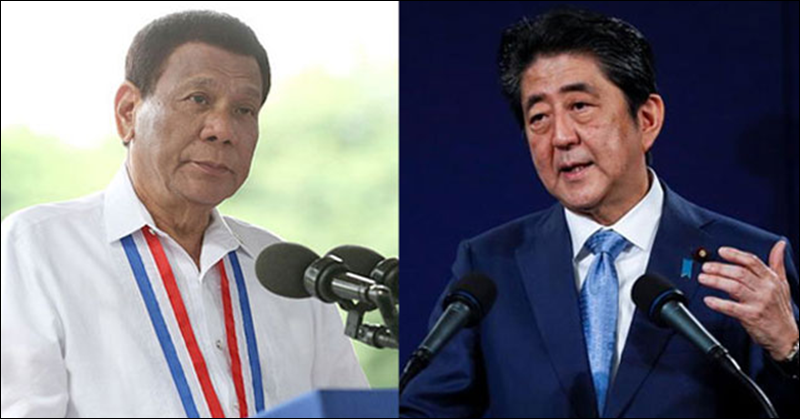 PRRD Expected to Close At Least 10 Business Deals on Visit to Japan
The Department of Trade and Industry (DTI) said that the country is expected to bag at least 10 business-to-business deals during the Philippine delegation's visit with President Duterte to Japan in late May, as shared in a report by Business World Online.
According to Trade Secretary Ramon M. Lopez the DTI has so far received two memoranda of understanding and eight letters of intent from major Japanese firms intending to expand their local operations in the country.
Lopez shared, "These are big Japanese companies that we cannot ignore. They want to express their support and confidence in the current administration and they want to indicate their intent to invest more."
Of note, the deals are in the fields of electronics, manufacturing, data analytics, artificial intelligence, services, energy, transportation, and tourism sectors, for which Japanese are known to excel at.
Furthermore, Lopez noted that the Departments of Energy and Transportation are also expected to sign agreements.
On their part, the DTI is still finalizing its list of Japanese proposals and cannot make an estimate of their monetary value at the point. The signings will take place at the roundtable meeting and business forum Japan will hold when Pres. Duterte and his delegation meet with Japanese investors.
At this point, the DTI is still open to accepting letters of intent and business proposals from Japanese companies until the end of this week according to Lopez.
President Duterte is expected to fly to Japan with the Philippine delegation from May 29 to 31 on the invitation of Prime Minister Shinzo Abe, which will mark the Filipino president's third visit since 2016.
Also, the said trip coincides with the on-going general review of the Philippines-Japan Economic Partnership agreement (JPEPA), with Manila seeking easier entry for its agricultural products into Japan.
Through these initiatives, we can hopefully expect improved market access of Philippine products going to Japan, noted Lopez.
In 2018, Japan was the Philippines' "second major trading partner (out of 221); third export market (out of 211); and third import supplier (out of 198)," the DTI pointed out.