Some people think that working abroad is the goal. But for others, this is only the means to a goal. Whatever that goal is, it has to be something that would have been quite difficult to achieve had the person decided to stay in the Philippines and work – like building a brand new home.
In this post, we share the story of an OFW based in Japan and how his goal of building a dream house came to be.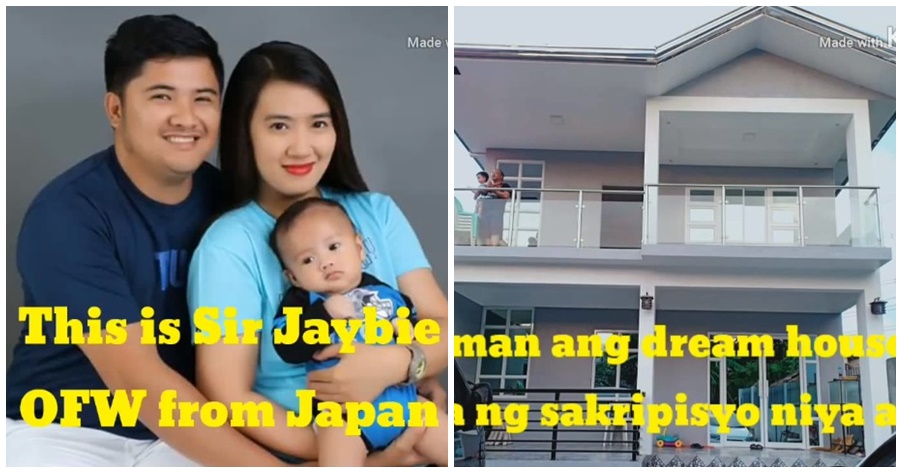 OFW in Japan Shares Construction Journey of His 2-Storey, Modern-Style Dream House
Jaybie Dias is just like most Filipinos; at one point in his life, he struggled with paying rent and this made him to decide work hard overseas to be able to provide for his family and realize his dream of having his own house.
The dream was further cemented in Jaybie's mind when he had a family of his own. Renting a house was not a bad thing, but it's like having a hole in your pocket because instead of using the money you pay on some other things, like, for your children's education or funding a business that could keep the family afloat when the rainy days come, you are forced to spend it on your house so that you wouldn't get evicted anytime.
That said, Jaybie and his wife agreed to start constructing their dream home in June of 2019. They had to work with a 200 square meter lot. The floor area of the house is 100 square meters. However, the floor plan wasn't strictly followed to the dot because there were several changes that had to be done along the way.
For the construction of the house, Jaybie hired five workers: three masons who were paid Php 400/day each, and 2 laborers who were paid Php 300/day each.
The construction of the house, though a bit different than how it was planned, kept progressing at a steady pace, and in just over a year, it was completed and fully furnished.
You can see that Jaybie and his wife adopted a modern-minimalist design for the interiors of their home, from the living room and dining area to even the bedrooms and bath. The two-story house has three bedrooms and two bathrooms, and a spacious kitchen and living room, as well as a balcony. The entire house is worth Php 1.3 million.
Screengrab of a video posted by Proudly Pinas/YouTubeNotice here that the house was designed with light colors, and they made it look more spacious by using only select pieces of furniture. They also installed wide windows to allow natural light to come in, particularly in the living room, as shown below.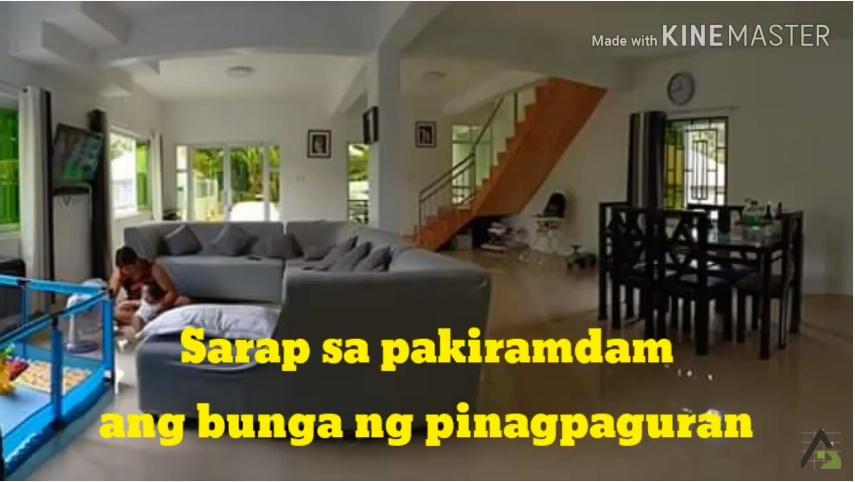 Interestingly, they also opted to use ergonomic fixtures and pieces of furniture, which are common in Japanese households.
Catch the full video posted by Proudly Pinas/YouTube below:
Congratulations, Mr. and Mrs. Jaybie Dias! Your hard work and perseverance as an OFW in Japan have finally borne fruits – your beautiful dream house! May this inspire more OFWs to strive harder and work more passionately for their dreams and for their family! Thank you for sharing with us your beautiful new home!
READ NEXT: Katas ng OFW: Filipino Vlogs About Buying Dream House While Working in Japan