Security Bank Corp. has partnered with a financial tech firm to come up with remittance service catered for overseas Filipino workers (OFWs) in Japan.
ALSO READ: How to Apply for a Security Bank Savings Account
Last Wednesday (October 25), Security Bank announced its partnership with licensed remittance firm PisoPay.com and will soon roll out a remittance service in the form of fund transfers from Japan directly to Security Bank, which can then be processed from any BancNet or InstaPay member institutions.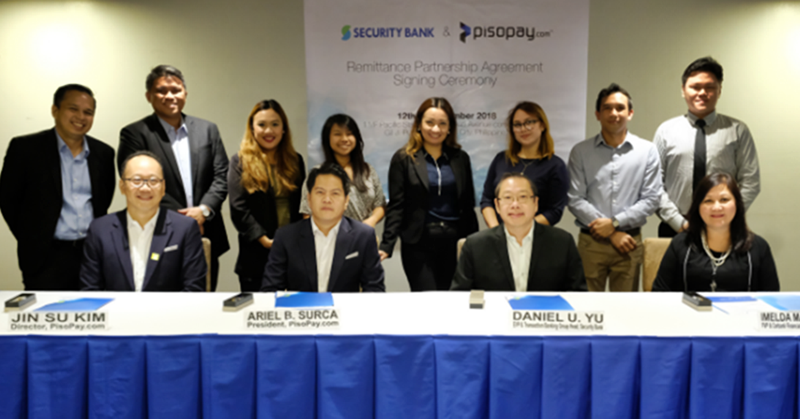 Security Bank, PisoPay to Offer OFW Remittance Service in Japan
With the rollout of the new service soon to be made, Filipinos in Japan will be given the option to remit money via remittance centres or online through the PisoPay application.
Security Bank will receive and process the funds, which can be collected through BancNet or Instapay, an automated clearing house enclosed in the National Retail Payment System.
Anther method for collecting remittances is through eGiveCash, which is Security Bank's own interbank fund transfer facility and from there transfer funds to the accounts of any participating banks and non-banking facilities
According to Security Bank Executive Vice President and Transaction Banking Group Head, Daniel U. Yu, their partnership with PisoPay will enable OFWs in Japan to conveniently and efficiently send remittances to their families through interbank transfers, which will significantly reduce transaction time spent to pay bills or send money to loved ones.
Remittances may also be withdrawn at any Security Bank automated teller machine (ATM) via the eGiveCash service available nationwide.
How the Fund Transfer Works
Both the sender and receiver will receive a notification regarding the transaction through an SMS. The receiver can access the remittance sent by inputting the passcode in the ATM.
In August, the total remittances sent by Filipinos abroad reached USD 2.476 billion, 0.9% less than what had been wired to the Philippines from last year [$2.499 billion], according to the Bangko Sentral ng Pilipinas.
OFWs in Japan accounted for the fifth-largest source of inflows in the country as of August, behind those from the United States, Saudi Arabia, the United Arab Emirates, and Singapore.