Working abroad can be an exciting experience for many Filipinos. It's an opportunity to explore life from a different perspective, a new culture, and the environment. You also get to meet new people with whom you can build relationships.
But more than these, perhaps the most exciting aspect of working abroad is the idea of saving up and increasing your wealth to achieve your goals in life. And for most Filipinos (if not all), one of these goals is to build a house, where they can call their own home. In this featured post, we take a look at the journey of an OFW based in Japan, who was able to invest in a house at a young age of 25. Interested to find out how she did it? Make sure to read until the end.
Disclaimer: This post is intended for information-sharing purposes only. If you would like to see more of this kind of content, you may subscribe to the featured OFW's Youtube channel to follow her activities and updates regarding her life as an OFW in Japan.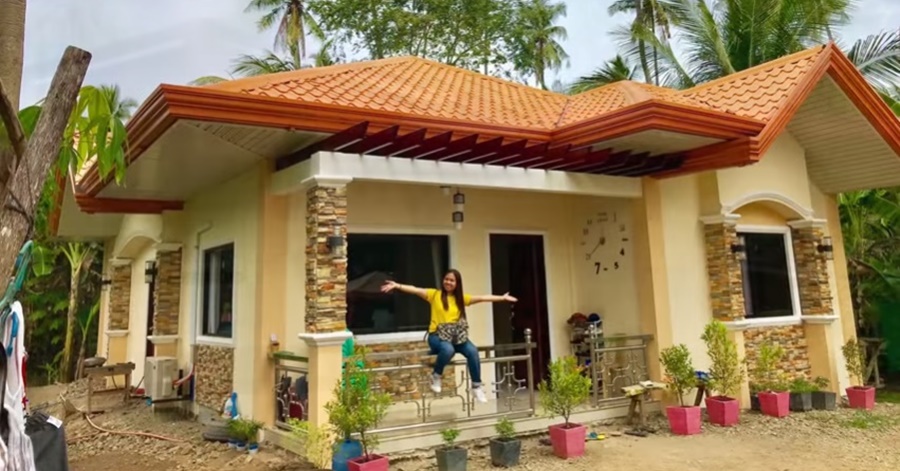 This 25-Year-Old Factory Worker and Vlogger Builds Php 2.7 Million Dream House in 2 Years
Before Ronna had the chance to work abroad, her family had been living in their grandmother's house, sharing rent. This, perhaps, has been one of the reasons why, when she got the chance to work in Japan in 2013 with her husband, she started to save up until she could buy a house and lot in their hometown, where they would eventually construct a modern house for their family.
The size of the lot they purchased was 400 sqm. It came with an old house, but they wanted a bigger one where they can live with their family. When Ronna and her husband acquired the lot, they immediately asked a local architect to draft their dream house's floor plan so that they can start with the construction as soon as they had the funds to proceed.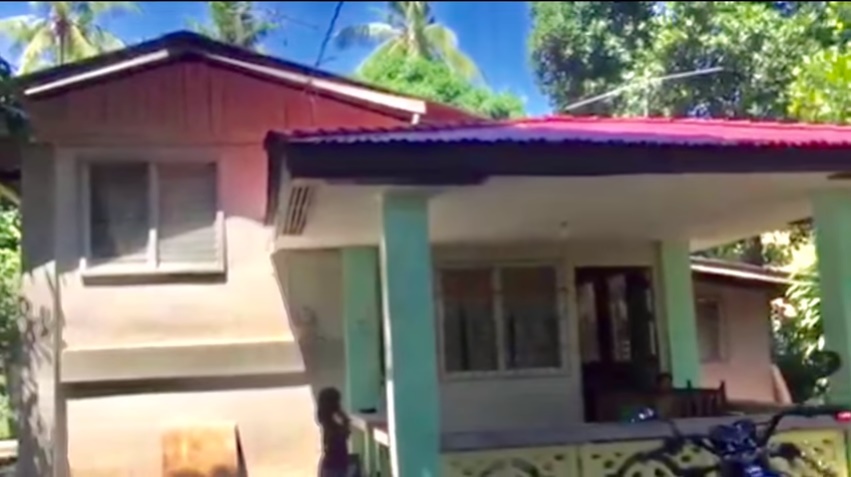 In 2016, they were able to begin the construction of their house with a floor area of 115 sqm. Despite being based abroad, Ronna and her husband shared that they have been monitoring the development of the project as much as they can, seeing to it that everything is in order and moving along as scheduled. They also shared that their family have helped them greatly especially with the sourcing of affordable yet high-quality materials for the construction.
However, not everything went according to plan, there were several months when they had to stop the construction because they had to gather funds first, and Ronna's brother whom they contracted for the house painting, wasn't able to complete the job because he passed away while the construction was on-going.
Nevertheless, Ronna pushed through with the project, and with everyone's help, they were able to complete their dream house in two years. In December 2018, they had a house blessing. The construction project amounted to Php 2.7 million. Here's what their house looks like now.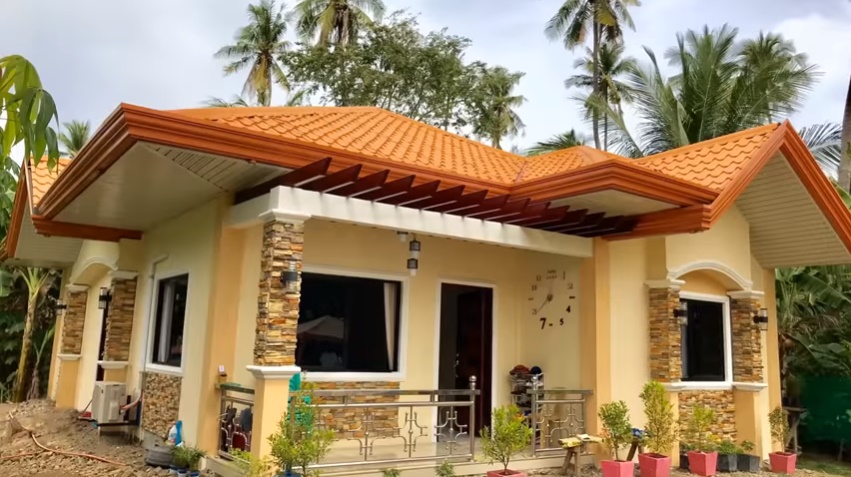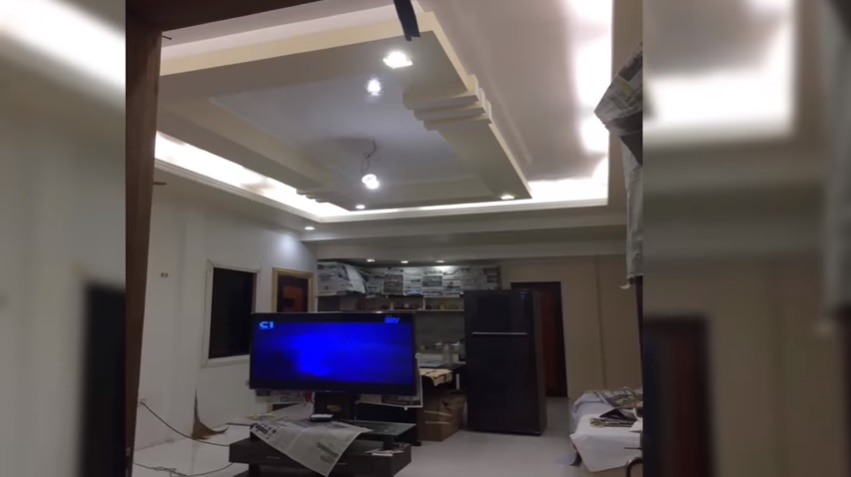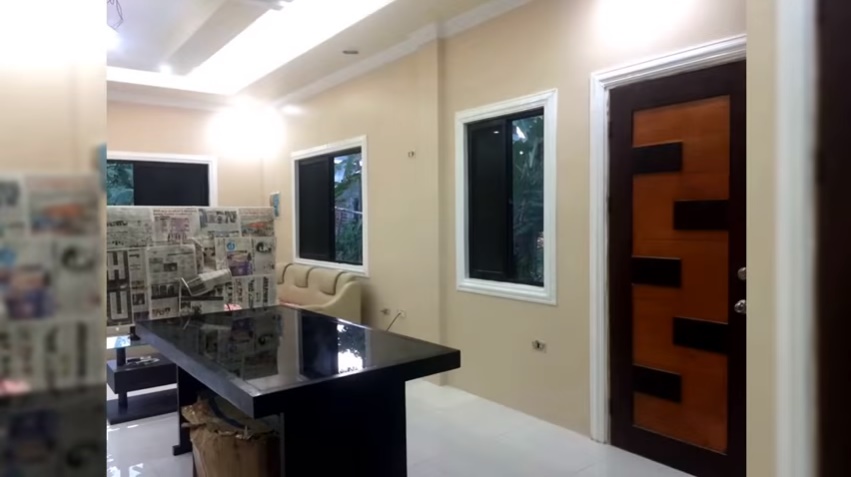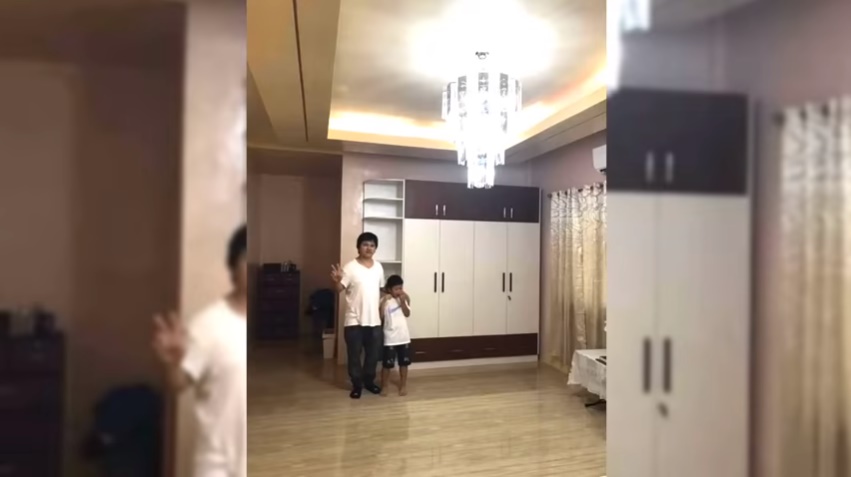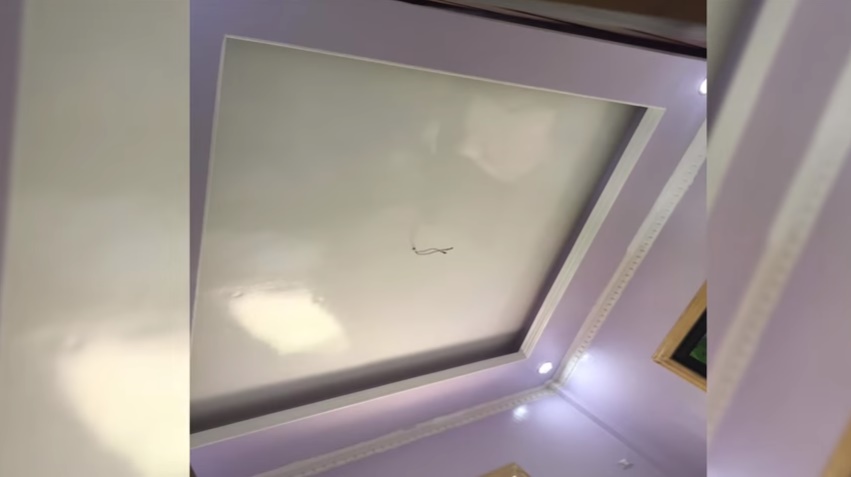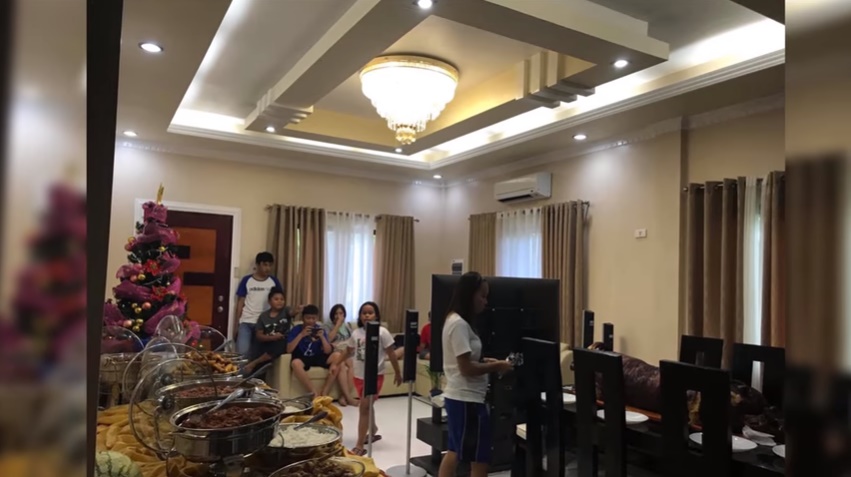 Catch the full video posted by Ronna the Explorer via her YouTube channel here:
And if you'd like to have an idea about the detailed costing of the materials they used for the construction, you may refer to the list and video below:
The expenses for the house were divided into four major aspects:
Trusses
Flooring
Ceiling
House Painting
For the labour and manpower, most of the people they hired were skilled workers from their community (family or neighbours), which consists of:
1 foreman (Php 500/day)
3 masons (Php 400/day)
5 labourers (Php 300/day)
Ronna said that although she could've chosen to hire professionals for the job, she opted to hire her neighbours and family members because she knows what they're capable of and trusts that they also know what's best for Ronna's project.
Case in point – during the planning and sourcing of the materials for the house, Ronna's brother-in-law recommended that they use a tie beam to make the house withstand earthquakes since they are in Davao, where earthquakes are quite common. And good thing that they did, because in 2019, a magnitude 6.9 earthquake shook Davao, but the house didn't get seriously damaged.
As part of the specific work for the house, they decided to install the wirings through the flooring to save on costs and for easier access to the outlets at home.
Cost Breakdown:
colored roof and steel trusses = Php 250,000 (labor and materials)
Steel trusses, standard size
Colored roof, 0.4 mm thickness
13 boxes of bricks = Php 1,500/box
1 box = 1 sqm.
Deform bar
12 mm = Php 170/pc
10 mm = Php 125/pc
Holcim cement = Php 247/bag
Flooring = Php 130,000 (materials and labor)
Septic tank = Php 15,120 (labor and materials)
Sliding window (new profile w/ screen and expanded wire x 10 = Php 43,000 (all-in)
Metal furring (standard)
Marine plywood
Electrical installation (labor) = Php 25,200
Ceiling and electrical materials = Php 115,500
Wall (30×60 cm), 107 pcs or Php 75/pc.
Bathroom tile (40×40 cm), 165 pcs or Php 55/pc
Toilet floor (40×40 cm), 45 pcs, Php 59/pc
Bedroom tiles
(50×50 cm), 57 pcs, Php 85/pc
60×60 cm, 79 pcs, Php 185/pc
Kitchen wall 30×60
20 pcs, Php 74/pc
Ceramic floor tiles (kitchen and living room area)
60×60 cm, 100 pcs, Php 185/pc
tiles (labor= Php 42,000 for 1mo& 3wks)
Terrace (tiles)
60×60, 22 pxs, Php 113/pc
materials: Php 110,000
Terrace grille (stainless steel)
labor, material and package: Php 23,000
Doors
spandrel
0.5 mm thickness, color: off-white
Labor, material and package: Php 44,000
Ronna said that OFWs such as herself are an inspiration to many people, showing others what patience, sacrifice, and determination – but most of all, faith, can do to achieve their dreams. Indeed, Ronna, you are an inspiration to many Filipinos from all around the world! We are very happy to see what you have accomplished at a very young age and hope that many others will be like you in the future.
READ NEXT: [KATAS OFW] Japan OFW Shares Construction Journey of 2-Storey Dream Home