Sometimes, situations happen where you're not in the country and need to get your NBI clearance immediately – usually for overseas work. This is usually the reason why many OFWs need to get their clearance as soon as possible. For Pinoys based in Tokyo, you may get the NBI clearance at the Philippine Embassy Tokyo office.
For those in Osaka, please follow this guide – How to Apply for NBI Clearance in PH Consulate General in Osaka
Fortunately, with technology, this has become convenient and easy to acquire – in fact, this can be acquired in less than a week – and delivered straight to your doorstep. If you're based in Tokyo and wondering how you can avail of this service, be sure to read until the end of this guide to learn about this process.
Here's What You Need To Know When Applying for NBI Clearance in PH Embassy Tokyo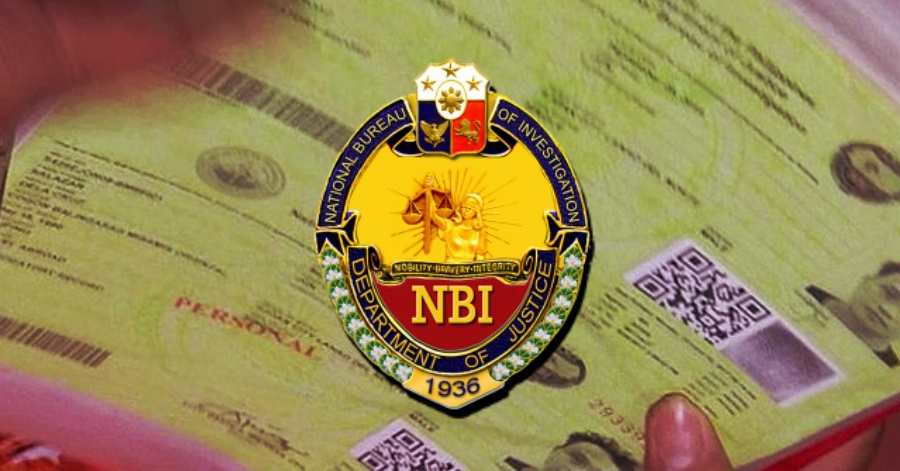 Most Filipinos in Japan are still learning how to get their NBI clearance while they're living in another country. Getting your clearance while travelling thousands of miles might seem challenging, but in reality, it's not – especially when you have this guide at hand. Here we outline all the basic things there is to know about acquiring an NBI clearance via the Philippine Embassy in Tokyo, Japan:
Purpose of the NBI Clearance
Did you know that the NBI has released a new NBI clearance, which has various purposes? In this article, we'll discuss some of these and how you can benefit from them:
Proof of Identity
In the Philippines, companies usually require you to present a copy of your NBI clearance when applying for jobs.
The NBI clearance is typically used as a certificate that shows that the holder has a clean record and has not committed any crimes while in the Philippines. It can also be used by foreigners who want to stay in the country and vice versa, for those travelling abroad – but more about that below.
Employment
In the Philippines, businesses require job seekers to provide their NBI clearance to prove that they're not involved in any criminal activities.
The NBI Clearance is most commonly used by employers to screen potential employees. It can also be utilized to prove that the individuals are not involved in pending criminal cases.
Travel
Aside from securing employment, this also serves as an immigration document. It's also used for travel purposes. The NBI clearance can also be used to secure a visa for visits to countries such as Australia, China, and the USA.
Do note as well that the old green NBI clearance, which was only for work or travel abroad, no longer exists. This clearance can be used for all purposes, even if it's only for work.
Making Changes in Legal Documents
If your birth certificate or marriage license has errors, you can use an NBI clearance to help make changes to these documents. An NBI clearance can be used to prove your identity and make changes in legal documents, such as marriage licenses and birth certificates, among many others.
Verifying Coins.ph Account
If you're planning on increasing your Cash-in limit, you need to verify that it's authorized. Doing so will prevent you from withdrawing money from your account.
Do note, however, that the NBI clearance is not the only required document for work or travel, other IDs can also be used to accomplish similar transactions.
The purpose of the National Bureau of Investigation (NBI) clearance is to prove that you are a citizen in good standing with the law. The NBI clearance is also required for various reasons. It can be used for getting a job, studying abroad, or starting a business.
You might be wondering what the difference is between a police clearance and an NBI clearance.
Both the NBI and the police clearance have the same purpose, which is to check if there have been any criminal cases filed against you.
Both agencies use the same databases and process the same type of query. However, they require different levels of expertise and time to complete their investigations.
Unlike a police clearance, an NBI clearance is valid for one (1) year. This means that it can be used for all transactions in the Philippines.
Before, obtaining an NBI clearance was a bit slow. However, due to the technological advancements in the field, it became easier to get one.
In 2015, the NBI started accepting online applications for its clearance. This procedure was made possible through the agency's new website.
In 2017, the agency also changed the format of its clearance form. Instead of having to specify the purpose of the clearance, it now says "Issued for whatever legal purpose."
Qualifications
Those who are living in Japan, specifically in Tokyo, may obtain an NBI clearance by submitting their fingerprint impressions at the nearest Philippine Embassy or consulate-general. Depending on whether it is your first time to apply or you're up for renewal, the requirements and processes may vary a little.
Requirements
First-time Applicants
Completed NBI Fingerprint Card, which can be obtained from the Embassy's Notarial Unit.
Passport must be valid (original & 2 copies of the data page)
A valid identification card, such as a residence card or a driver's licence, (original & 2 copies; If the ID is in Japanese, you need to provide a translation of the information in the card's booklet.)
Two (2) pieces 2×2 white-background photos taken during the past 3 months before the application
For Renewal
Individuals who got their NBI clearance certificates from 2014 to the present may now renew their certificates without having to do so by securing a new NBI Fingerprint Card. This procedure is only performed if the personal information of the applicant remains the same as it was when they got their NBI clearance certificates.
This benefit is only applicable to those who got their clearance certificates after 2014. However, for those who got their certificates before 2014, their applications will be treated as new.
Step-by-Step Process
First-time Applicants
Availing an

NBI Clearance requires an appointment that can be done online.

Go to https://tokyopeconsularappointment.setmore.com/bookappointment to get started.
On the day of your appointment, submit the required documents to Window 2 for evaluation.
To complete the form, fill-out the Barcoded NBI Fingerprint Card.
Submit the filled-out Fingerprint Card and the complete requirements in Window 2.
Go to the Cashier and pay the total amount of JPY 4,550.00.
Wait for your name to be called before the cashier takes your fingerprint impression.
The person who took the fingerprint will then process the NBI Card application. The documents related to the card will be released on the same day. A Letter of Authorization may be requested by the embassy or a representative of NBI.
The completed and signed application form, as well as the processing fee, will be sent to the Main Office or the representative of the applicant.
For Renewal
To get started, bring your latest NBI clearance certificate, which was issued from 2014 onwards, as well as a 2×2 photo with white background, and a photocopy of your valid passport data page.
All documents submitted by the representative must be accompanied by a Letter of Authorization.
If your representative is not available in the Philippines, you can secure an appointment at the Philippine Embassy in Tokyo, Japan to gather all the necessary documents. You may then send the NBI Fingerprint Card, copies of your vaild IDs and documents, and the processing fee of Php 200 or its equivalent in USD to:
Mailed Clearance Section:
National Bureau of Investigation
3rd Floor, NBI Clearance Building
UN Avenue, Ermita, Manila
Philippine 1000
If with an authorized representative, a friend or relative can file an application on your behalf in the Philippines. Just send a signed and authenticated letter along with the other required documents. Before proceeding, the representative must provide the following documents and credentials: a copy of his/her ID card; a Letter of Authorization; and an NBI Fingerprint Card. The representative must also register online at the NBI's website for this transaction.
To apply for clearance, go to the NBI Main Site and select the payment channel that's applicable to your transaction.
To register, the representative should first copy the Reference Number that appears in the computer screen. This code will be used to enter the data collected by the NBI.
The Reference Number will also appear during the payment. After collecting data, the representative can proceed with the NBI Mailed Clearance section.
Video: How To Apply For An NBI Clearance Abroad
In this video (recorded in Tagalog), you will learn how to apply for an NBI clearance if you're based abroad and have a representative back home to process this document for you back in the Philippines. You will find here all the requirements and the step by step processes on how to file an application for NBI clearance even if you're based overseas, such as in Japan or in other parts of the world.
The process is quite simple and the good thing about this is that it wouldn't take as long as it did back in the day, for as long as you have all of the requirements and are able to fill out all of the required forms correctly. You can easily avail of the certificate from NBI without any hassle.
Contrary to what some people think applying for an NBI clearance abroad is not entirely done online. You will still have to go to the Philippine Embassy in your host country and request all of the documents that you need to submit for an NBI clearance application. They will provide you with a form that you must fill out directly and then snail mail it to the NBI main office back in Manila. As you can expect, getting the physical document could take some time, up to 20 days or more.
But you can easily have it claimed for you if you have a representative back in the Philippines. Otherwise, the NBA will have the document mailed directly to your location overseas.
FAQs
Where do you get your NBI Clearance when Abroad?
The easiest way to get started is by going to the Philippine Consulate General or Philippine Embassy in every country.
An embassy is a building that's located in another country. It serves as a communication facility between the host country and the representatives of the Philippines.
The Philippine Consulate General in another country is a representation of the country's government. It's there to assist Filipinos residing in the host country.
How can I get an NBI clearance in the Philippines if I'm a foreigner?
For foreigners, this process is similar to the one for Filipino citizens. Just go to the NBI website and fill out the necessary details. For foreigners, the NBI Clearance must show that they have good standing and have not committed a crime while living in the Philippines.
I got a "hit" on my NBI clearance. What should I do?
If you got a hit while applying for the clearance, you would need to wait for the verification process to be completed.
Usually, it takes a week for the verification process to be completed. If you have a criminal case that's already been resolved, bring the original documents and photocopy of the decision.
How can I get my NBI clearance if I'm abroad?
If you're not in the Philippines, the embassy can only help you obtain your clearance certificate by providing you with an NBI Form 5.
How can I verify if my NBI clearance is fake or valid?
NBI's online clearance verification can be done through its website. Just go to the site's homepage and follow the steps.
I've already used/submitted both copies of my NBI clearance. Can I request additional copies?
NBI's help desk suggests that individuals who would like to receive additional copies of their clearance should go to the clearance website and sign in.
NBI clearance centers only accept online applications. This is because they only accommodate those who have already secured an appointment. To put it another way, to obtain extra copies of NBI clearance, use the same method as for NEW APPLICANTS.
How long does it take to get NBI clearance?
Usually, you can get your clearance certificate within 15 to 30 minutes after reaching the office. If you're not able to make it on the scheduled day, try to secure a morning appointment.
For the Quick Renewal process, your NBI clearance should be received at your home or office within 3 to 5 working days.
Those who are not in the country should expect to receive their clearance certificate in about 20 to 30 days.
My NBI clearance has a typographical mistake, misspelling, or incorrect information. How do I fix it and obtain a new one?
If an applicant has wrong or misspelled information on his or her new NBI clearance, the latter must then apply for a new one.
After you register on the NBI website, you can modify the information that you provide in the application.
You can then make changes to the information that you provide in the application. This step is very similar to the process of applying for a new NBI clearance.
I still have an unresolved case. Can I still receive an NBI clearance?
If the NBI learns that you have a pending case, it will ask you to go to a court of origin and get a Disposition Clearance. Your application or clearance will only be approved if the case has been settled.
I was the subject of a blotter report. Is it going to be an issue if I apply for an NBI clearance?
All applicants can get an NBI clearance even if their case is still pending. However, those with a hit status will only be considered if their case is still pending.
If the case has already reached the courts, or the fiscal's office has not yet ruled on it, then you can rest assured that you will get NBI clearance without any problems.
The reason why a case cannot be considered for an NBI clearance is that it already reached the Court's database.
If the case still remains pending, the applicant's chances of getting a clearance are quite low. If the fiscal decides not to dismiss the case, then the applicant's chances of getting another clearance are slim.
If the case has already reached the courts, it will reflect on your NBI clearance, which means that you should attend a Quality Control interview.
I don't have a middle name. How can I apply for an NBI clearance online?
A middle name is supposed to distinguish us from people who have the same name and surname. In most cases, this name serves as our maternal and paternal lineage. No matter how many times you use the same name, a person with no middle name can still get vital government-issued IDs and even get married without providing a middle name. Since there is no way to change the middle name, it is not allowed to be used to refer to your mother.
I was unable to obtain my NBI clearance on the day I was instructed to return. Can I still make a claim?
NBI clearance documents are usually issued on the day of an applicant's appointment. However, since some people get a "HIT" status, the documents may not be issued for a few days.
You get hit with a warning if you share the same name with someone else. This is usually done to prevent you from being associated with criminal activities.
In most cases, the "HIT" designation is not suspicious and you will be asked to return to the office to claim your clearance.
An unclaimed NBI clearance can be claimed for a year from the date it was issued.
To claim it, go to the branch of the NBI that issued the clearance and provide the reference number that was used when you applied.
The reference number will be verified by the printing company that issued the clearance.
I have a dash/hyphen in my first name/last name and can't register because the system recognizes it as a special character. What should I do?
You can't use a hyphenated surname or a first name during registration. This is because, as an online registration user, you can't include special characters in your address.
To avoid having a blank registration, type in the name and address of the applicant before reaching the NBI. The staff members of the agency will then check the details of the character in your name.
For convenience, type the letters followed by the dash or hyphen before the NBI sends the clearance letter.
When I select the form of payment, I receive an error message stating that the "OTP field is necessary." What does this imply, and what can I do?
When an applicant for NBI clearance tries to pay using their preferred method, they get an error message stating that the payment option is required.
This issue is a technical error that can be easily corrected with a few clicks. Just remember to create a new one-time password each time you register.
The following steps are also provided by the NBI's online support center to ensure that the payment method pushes through.
When you encounter the error notice "OTP field is necessary," close the pop-up box.
On the upper right corner of your page, click the drop-down menu with your name (if you're on a laptop/desktop) or the profile icon (if you're on mobile). Choose "Logout."
Refresh the page before logging in using your email address and password.
The issue should be fixed as soon as possible. If it still persists, contact the NBI's support center immediately.
Summary
Applying for an NBI Clearance in Tokyo, Japan is simpler than you think. However, you will need to personally show up (after booking an appointment) at the embassy for this purpose. The online method does not yet apply to applicants based overseas. Nevertheless, the procedure itself is hassle-free and easy to follow, as you will also be guided by the embassy staff with everything you need to accomplish this.
READ NEXT: Advisory: No More 'Red Ribbon' for Official Documents
Contact Information
The Philippine Embassy in Tokyo, Japan
Address: 5-15-5 Roppongi Minato-ku, Tokyo 106-8537
Office Hours: 0900H to 1800H Monday to Friday
Telephone Number: (03) 5562 1600 + 8 + 132 + # + 0
Email:  consular@philembassy.net
Google Map Location: