Now that everyone's pretty much done with the winter season (no thanks to the seasonal flu that it brings with it, just in time with the coronavirus situation) in the country, many people are starting to look forward to the change in season, which is spring. Spring in Japan begins in March and ends in May.
Springtime in Japan is when everyone feels rejuvenated and ready to start the school year. It's a time when everyone enjoys the fresh air and the beautiful weather. So if you're wondering how you can prepare for this beloved season in the country, you've come to the right place! We'll list the most interesting and popular things you can do during spring here in Japan.  Keep reading until the end to learn more.
10 Spring Activities You Shouldn't Miss When in Japan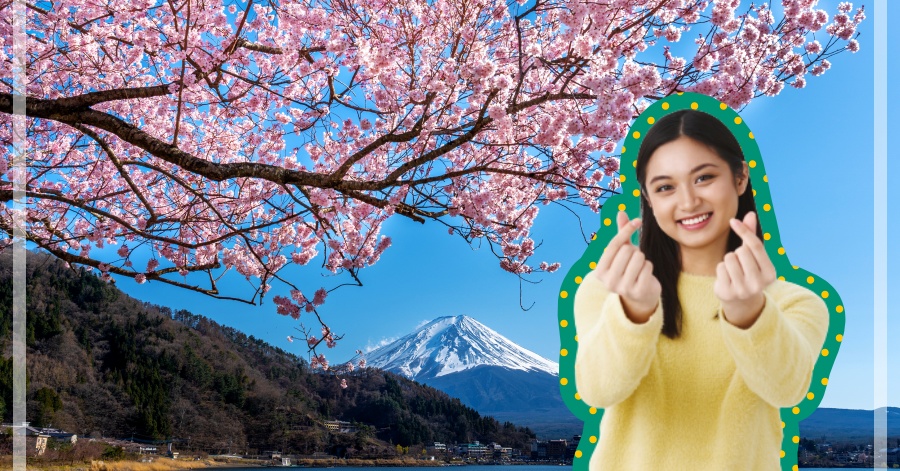 As the cold weather begins to melt away, Japan comes to life again. This beautiful country offers a variety of festivals and events to celebrate the arrival of spring.
Although Japan has a temperate climate, it experiences varying degrees of spring weather. For instance, Okinawa is often hotter than Tokyo during March. However, most places in the country experience cool evenings and warm days during the summer.
In March, Tokyo's average temperature is 13 degrees Celsius. During the middle of April, it rises to 18 degrees Celsius. The months of May and June are the warmest in Tokyo. In the mornings and evenings, the temperature drops to around 15 degrees Celsius.
It's usually recommended that visitors bring thick clothes and light jackets when they visit Japan. Despite the harsh weather, most people still enjoy the beautiful flowers and trees during the spring season.
Spring is a great time to go outside, visit places, and experience new things. Here are some things you might want to consider doing in Spring here in Japan:
1. Enjoy the cherry blossoms.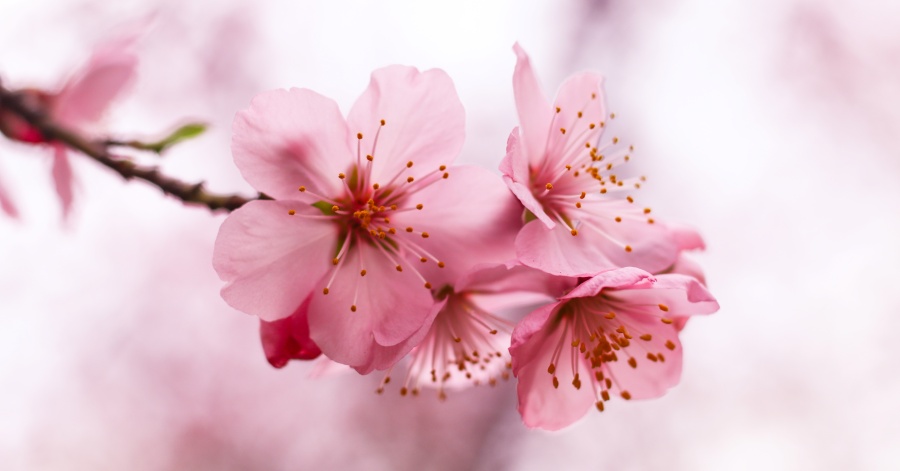 When Japanese and foreign tourists think about cherry blossom, they often associate it with the beautiful pink petals that float in the air. They like to take long walks in places like Ueno Park in Tokyo to get photos.
While foreign tourists tend to spend their time wandering around the city and enjoying the beautiful flowers, Japanese people tend to spend their time relaxing under the trees and enjoying hanami.
Hanami is a tradition that dates back to ancient times. It involves spending time in the vicinity of cherry blossom trees and is regarded as the start of the spring season in Japan. Parties are planned for the coming season.
The tradition started in the 8th century when it was focused on plum blossoms. It then shifted to cherry blossom parties during the 9th century, where aristocrats would recite poems about the beautiful flowers.
Once upon a time, the elite members of the court would look forward to the arrival of the cherry blossoms. Today, everyone in Japan is very excited about the season.
The best time to visit Japan for cherry blossoms is during March and April. Although the season varies depending on the climate and species, Tokyo's sakura season usually peaks from March to April.
Although the cherry blossom season is usually only ten days long, there are other flowers to see during this period. These include narcissus flowers, pink tulips, and baby blue eyes. During this period, Ibaraki's stunning Baby Blue Eyes display has become the new must-see event.
2. Pick strawberries.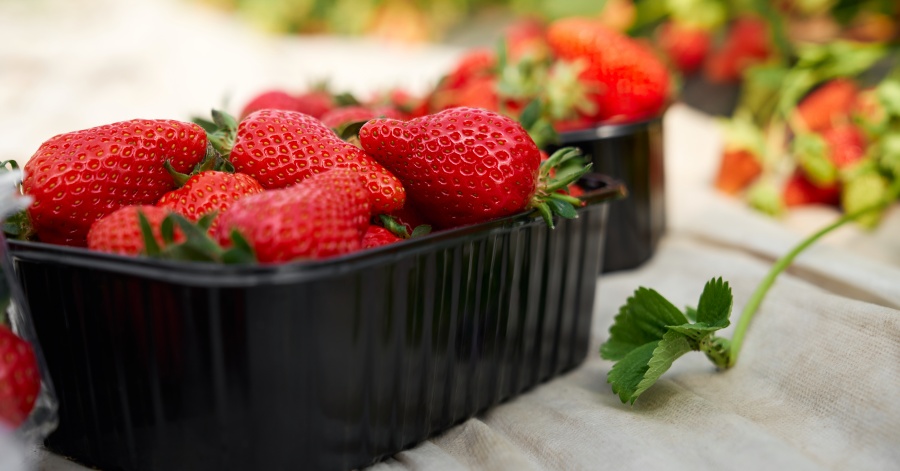 In Japan, strawberries are known to be picked right before the start of the school year. This tradition is carried out by many families.
Japan is the home of the queen of spring fruits, strawberries. The country grows many varieties of these beautiful berries, such as Tochiotome and Amaou. In addition to traditional spring activities, there are also special occasions to enjoy these sweet treats.
Since 1968, the Tochigi prefecture has produced the largest amount of strawberries in Japan. The area's fertile soil and long winter days help boost the growth of the crop.
The Tochigi Prefecture's Ichigo Research Institute is also a notable place where scientists study the various varieties of strawberries.
Ripe red strawberries are sure to make your heart sing. They can also look great on your social media feeds.
Should you choose to indulge in this activity, it's best to have some ideas on how the locals do this themselves. Farms have different systems for harvesting strawberries. One of these is where customers can eat all they can within a certain time limit.
3. Visit a nearby park.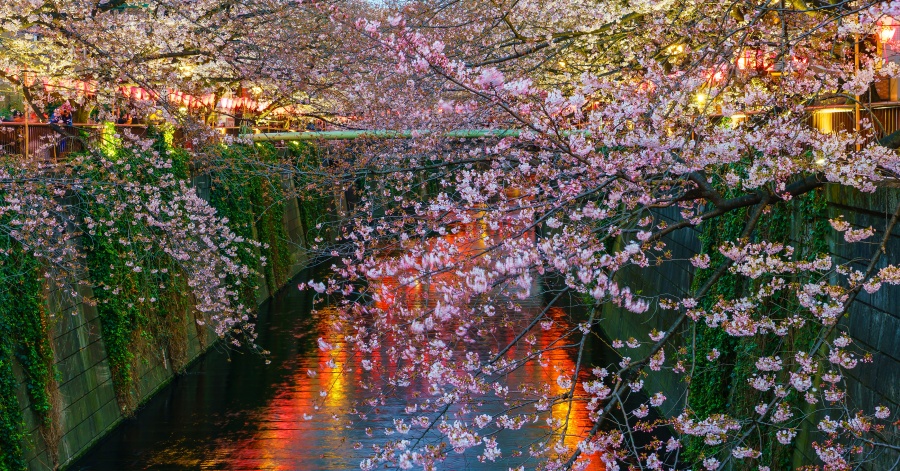 Spring is the best time to go outside and enjoy the mild weather. It could be slightly chilly at the beginning of March, but it would be mostly sunny during the rest of the year. There are many parks in Tokyo that are great for enjoying the season.
Even if you're not up for some flower viewing, which would be very unlikely, especially when you see how beautiful your surroundings can be during this time of the year, visiting a park in your area can be a worthwhile activity to spend time with friends or even family. It might even be a good idea to drop by a temple or shrine in the area while you're at it.
4. View spring flowers.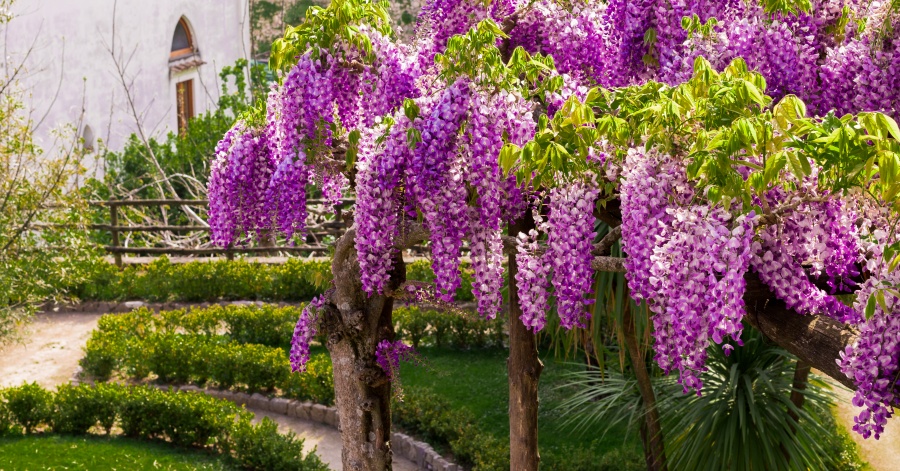 Most people in Japan think of sakura (cherry blossoms) when they think of spring. However, there are many other kinds of flowers that are just as stunning. Here are a few places where you can easily spot and enjoy them:
– Hitachi Seaside Park
Located in Ibaraki prefecture, this park is known for its annual flower display. During the spring season, the nemophila flowers appear in the form of a sea of blue.
The nemophila are in full bloom from mid-April to May, and this usually brings out the blue sky and the hill covered in their flower.
During spring, you can enjoy a variety of flowers, such as the narcissus and tulips. This park also has various other attractions all year round.
– Gosen, Niigata
Gosen in Niigata is a great place to enjoy the arrival of spring. The fields here are filled with tulips, which are in full bloom by then.
This area also holds an annual tulip festival in April to coincide with the beautiful views.
– Saitama's Hitsujiyama Park
The beautiful view from the Hitsujiyama Park in Saitama is made possible through the 350,000 shibazakura (moss phlox flowers) that are grown in the area.
The annual Shibazakura Festival is held at Mount Buko in Chichibu. This event features a spectacular floral garden and tasty local food.
– Showa Kinen Park (Tokyo)
Showa Kinen Park is a great place to enjoy nature's beauty. During spring, it features various activities and has plenty of attractions.
The national park features a variety of attractions, such as an outdoor sports area and a Japanese garden.
– Kameido Tenjinja Shrine (Tokyo)
Aside from sakura, there are also other types of flowers that can be enjoyed in Japan. One of these is the Wisteria, which has a long trailing flower.
The Kameido Tenjinja Shrine is a great place to see wisterias in Tokyo. It's located near the Tokyo Skytree.
The purple wisteria at the Kameido Tenjinja Shrine is a great place to see them. They also participate in the annual Fuji Festival, which is held from April to May. Aside from cherry blossoms, there are other types of flowers that you should see during the season, such as the pink Moss and Blue Nemophila.
5. Ride a bike.
Cycling is a great way to explore Japan, and spring is the best time to ride as it's usually sunny and perfect for sightseeing. Take advantage of the beautiful weather and visit the Seto Inland Sea Road.
There are many opportunities to cycle within cities. In Tokyo, it is possible to explore the various neighborhoods of the city by taking a cycling tour. One of the most popular day tours in the area is the Tokyo Good Old Bike Tour by Magical Trip.
If you'd like to get an immersive experience of what it's like to bike around the city during spring, check out the video below.
However, there's nothing like the actual thing, imagine feeling the cool wind on your face and the nice weather around. Biking is not simply a form of transportation or healthy hobby in this country, it is also a way of enjoying the sceneries and the weather, especially during springtime, which many people here look forward to the most – you'll know why once you experience it yourself!
6. Go sightseeing at the Tateyama Kurobe Alpine Route.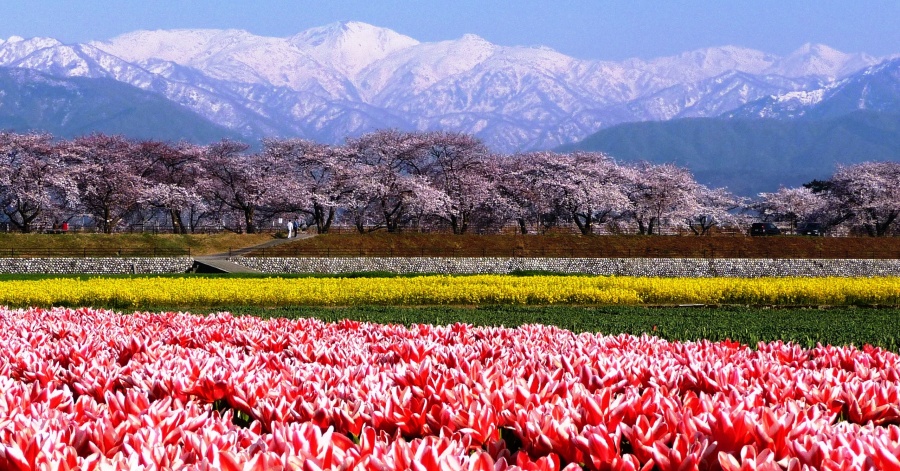 The Tateyama Kurobe Alpine Route is a limited-time sightseeing route that only opens from April to November.
The route features numerous scenic views and various transportation methods. Some of these include cable cars, hiking trails, and a shuttle bus.
The route runs from Toyama City to Omachi City in Hokkaido, and it's usually open throughout the year. The Murodo snow corridor runs from April to June.
There are two places to start this journey: the Shinano-Omachi Station or the Tateyama Station. You can also reach them using the JR East Pass.
The journey generally takes around 6 to 8 hours depending on how fast you go. It features various attractions along the route, such as the Tateyama mountain scenery. During different seasons, you can enjoy the beautiful colors and snow-covered mountains.
One of the highlights of this route is the beautiful lake formed by the Kurobe Dam. As you walk along the lake, you will also get to see the beautiful views from the other side.
The highest point on the route is Murodo, and it's located in the middle of the snow corridor. There are various hiking trails and hotels available in this area, so you can stay there if you wish.
7. Attend traditional festivals held in spring.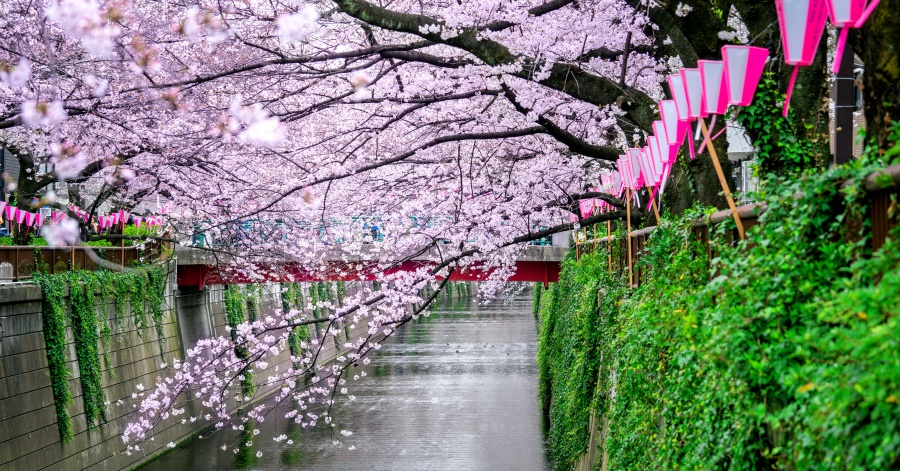 Japan has a wide variety of festivals, such as the Sanja Matsuri, Kanda Matsuri and Takayama Matsuri. These are great opportunities to get in touch with the country's traditional culture. Let's take a look at some of the most popular ones celebrated in spring time:
Sanja Matsuri: This is a music festival that combines the old and new. It is held in the Shinto region, which is home to many of the country's biggest festivals.
Hana Matsuri: One of the most iconic festivals in Japan is the Hana Matsuri, which is dedicated to the birth of the founding figure of Buddhism. During this event, almost all of the temples and structures in the country are adorned with flowers.
Hinamatsuri: The Hinamatsuri is a festival that's celebrated in March. This occasion, which is also known as the girl's day, sees families dressed up as traditional Hina dolls. There are also rituals held to encourage the well-being and happiness of their daughters.
Hirosaki Sakura-Matsuri: The Hirosaki Sakura-Matsuri is a Japanese festival that takes place in April. It's named after the venue where it's held, which is a park in the city of Hirosaki. The name translates to "cherry blossom festival".
Miyako Odori: Miyako Odori is a festival that dates back to April. It is a celebration of Japanese art and culture, and it involves various performers from various regions. The event is known as Geiko, and it is a highly anticipated event.
Kanda Matsuri: The Kanda Matsuri is one of the three major Shindo festivals in Japan. It is held every year in honor of the battle of Sekigahara. The festivities are held in odd-numbered years, and it is only experienced once every three years.
Kamakura Festival: The Kamakura Festival is a popular spring festival in Japan. It features various traditional dance performances, as well as the Yabusame, which sees the revival of ancient skills.
Takayama Festival: The annual event, which is held in the old town of Takayama, is centered on the Hie shrine. It is referred to as the Sanno festival due to the fact that the shrine is also known as the Sanno Shrine.
Hishimochi: Hishimochi is a festival that everyone is looking forward to. Mochi, a Japanese sweet treat, is made up of three colors, namely, white, pink, and green, and it has a special significance to each of them.
Princess Sen-hime Peony Festival:  The Princess Sen-hime Peony Festival is a special occasion that gives you the chance to indulge in the sweet smell of peonies. It takes place in the Himeji Castle in Hyogo. This event features various activities such as cherry blossom viewing parties and drum performances.
Onbashira Festival: The Onbashira Festival is a festival that is held once every six years. This event involves the pulling down of over 10 tons of giant fir trees. Due to the dangerous act, this festival is often considered dangerous.
Kurayami Matsuri: The Kurayami Matsuri is a yearly festival that takes place in the dark night. It features various competitions and activities, such as mikoshi parades and drum playing. Thousands of people visit the Okunitama Shrine during this period.
8. Visit green tea farms.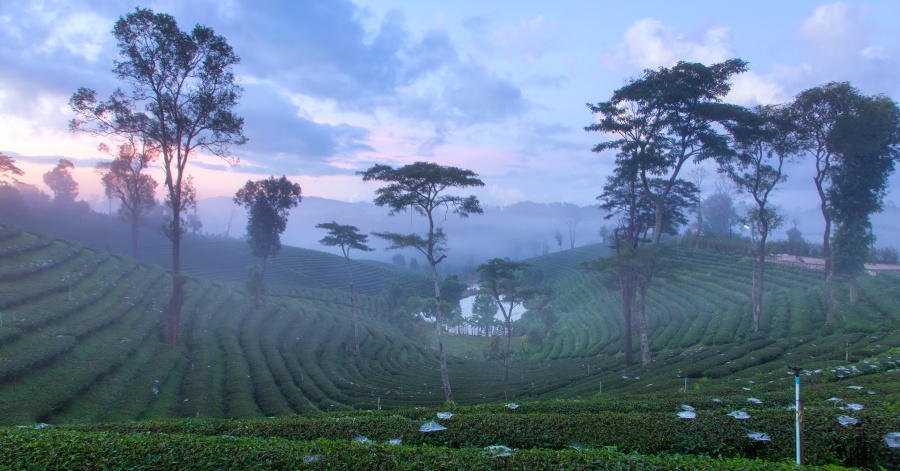 If you love Japan, then you should visit green tea plantations before the picking season starts in May. These plantations are located close to Mt Fuji and are some of the best locations for photography in the country.
This season, Japanese tea farmers start their annual harvest known as ichibancha. It's a special time for them because it marks the beginning of the harvesting season.
The fading of the cherry blossoms signifies the end of the season and the beginning of the harvesting season. This is the day when the first harvest begins.
During this time, the tea fields where Matcha tea is grown are covered with straw screens or artificial fiber cloth to slow down the amount of sunlight that they consume. This process helps make the leaves more vibrant and provides them with Chlorophyll and Amino Acids.
The first harvest of tea-plucking begins in April. It's considered the most delicious because the plants are storing nutrients during the winter.
It's important to start harvesting the leaves that are full of nutrients from the soil to ensure that they will be stored properly for winter.
The first week of the harvesting season is when the prices go up due to the time needed to pick the leaves.
Green tea was first introduced to Japan by Buddhist monks who studied in China during the Heian era. It was first enjoyed by the royals and other elite classes as cultivation started in Japan.
Unlike black tea, green tea has a green leaf. It is cultivated and processed differently due to its delicate flavor and fresh appearance. Unlike other tea leaves, green ones are steamed and dried before they are consumed.
Green tea undergoes a series of biochemical tests to determine its origin and characteristics. This process is concentrated in the nutrients found in the new buds.
The highest quality Matcha or green tea leaves are the ones that have the most potential to become rich, full-bodied, and mature. They are used in the traditional Japanese tea ceremony to appreciate their delicate full flavor.
9. Try spring "sakura" food and drinks.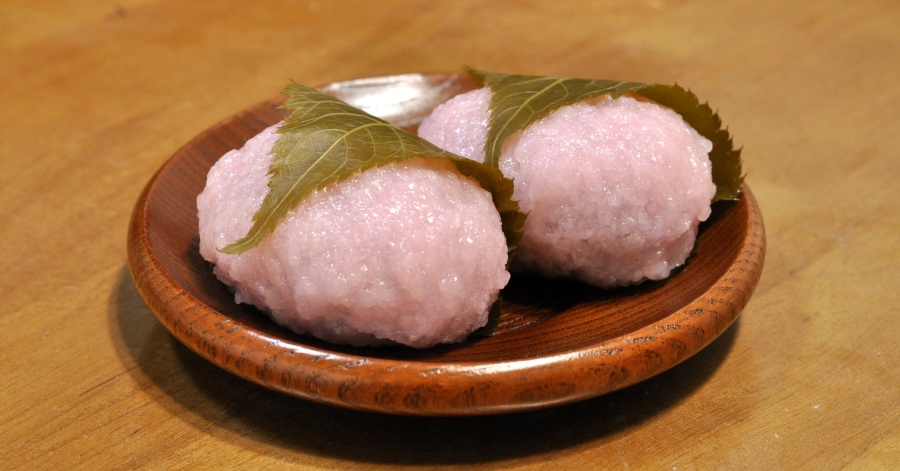 Treat yourself to some cherry blossom flavors this Spring. There are a variety of products available in stores and restaurants that are specially crafted for the occasion.
Japan's annual celebration of the cherry blossom season is a time of joy and devotion. The beautiful flowers are known as sakura in the country.
The sakura tree only appears for a few weeks before dying out. It then comes into bloom again in a spectacular shower of petals. The leaves and petals can be used to make traditional Japanese sweets.
Although fresh sakura flowers don't have much flavor, they can be used to make various dishes and drinks by adding salt.
The leaves can be pickled, salted, or ground into a powder. They can also be used in various desserts.
Types of Sakura (Cherry Blossom) Food & Drink
Sakura Mochi: Mochi, or Japanese sweet, is a traditional dessert that's enjoyed during the spring season in Japan. It involves folding a piece of rice cake around a cup of red bean paste, then wrapping it in a salted cherry blossom leaf.
Domyouji is a type of wagashi treat that's made with salted sakura leaves. It's similar to a rice cake but instead of a smooth one, it's made with glutinous rice.
Sakura Onigiri and Inari-Zushi: Rice balls made with sakura are a savory treat that can be made with minimal effort. They're made by soaking the flowers in water and then cooking rice with a bit of sakura steeping liquid. The rice balls can be made to have various shapes, such as a round or onigiri triangle.
Sakura-an: Sakura-an is a type of Japanese sweet that's made with shiro-an, which is a sweetened white bean paste. It's usually colored to resemble the pink blossoms.
Sakura Yokan: Sakura yokan is a type of jellied dessert that uses sakura-an bean paste and kanten, a gelatin agent derived from seaweed. The thick paste of the sakura-an then gets mixed with the kanten to create a unique texture.
Sakura Kanten (Jellied Desserts): A type of sakura-shaped dessert known as Sakura Kanten is made with gelatin or clear gelatin.
Sakura Manju
Wakki is a type of wagashi pastry that's made with steamed dough and filled with a sweet bean paste. It can be made with varying of flour and colored pink or white.
Sakura Macarons
Roll and shortcake cakes are also popular in Japan. During the spring, some bakeries make seasonal sakura cakes that are infused with a light floral flavor.
Sakura Senbei: Senbei are rice crackers that are often made with salted sakura leaves. During the cherry blossom season, these crackers are also sold with sakura-flavored flowers.
Sakura Sake: During the cherry blossom season, people are invited to enjoy a glass of sake under the sakura trees. This season, some sake producers have introduced new varieties of sakura-flavored sake.
Sakura Tea: There are two ways to enjoy sakura: sakura tea and sakura-yu. The former is a hot beverage made with dried and salted cherry blossoms, while the latter is a more delicate and salty option.
Sakura Latte: A sakura latte is a great way to enjoy the sweet and floral flavor of the sakura flowers. You can also make a sakura-flavored milk frothier to make the drink creamier.
Springtime Festivities are sure to be enjoyed with the cherry blossom food and drinks that are made with the season's flowers.
Since cherry blossoms are ephemeral, they only last for a few weeks each year. Treat yourself to some cherry blossom-themed food and drinks this season.
10. Go on a trip to Okinawa.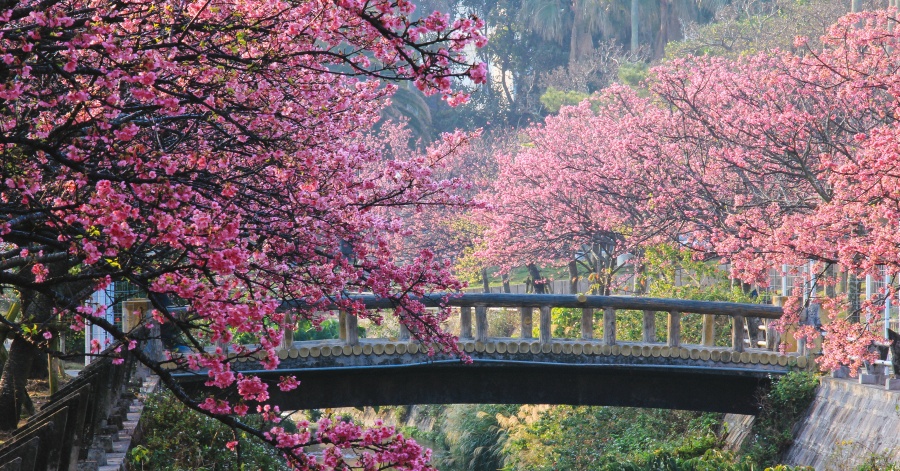 In March, the beaches in Okinawa will start opening for public consumption. This year, the high season starts from June to August, and it could be a good idea to visit in spring to avoid crowds.
The Okinawa Flower Festival is commonly celebrated in January to May. During this period, you can enjoy the earliest cherry blossoms, cosmos, and sunflowers.
The beaches in Okinawa are typically opened for swimming in March. During this period, there are also various events happening throughout the region, such as boat races and festivals.
In March, the beautiful weather in Okinawa is ideal for outdoor activities.
Mild temperatures make it possible to enjoy various outdoor activities, such as hiking and golf. It is also a good time to visit a pottery market.
Here are some things to remember when visiting Okinawa in March:
It's cold in early March, so make sure to keep a pair of gloves and a jacket handy. The later March brings warmer temperatures.
The beach season begins around March 31. It's a good time to get out and enjoy the weather without the crowds that usually accompany the summer season.
In March, many festivals have floral arrangements. To see if any events are related to your trip, check out our guide.
In April, the weather in Okinawa is ideal for outdoor pursuits, with numerous events happening throughout the month. Some of these include surfing competitions and various types of marine sports.
Here are some things to remember when visiting Okinawa in April:
Wearing a hat and covering up with a light jacket is important to protect against the UV waves.
Take advantage of the beautiful weather and see the sights of a cycling tour on the islands. There are a variety of tours available throughout the region.
During April, Okinawans honor their ancestors by visiting their graves. This time of year, the road leading from Tokyo to Osaka can get crowded.
Nighttime nature adventures and dragon boat racing are also popular attractions in Okinawa as it goes from spring to summer.
Nighttime nature tours and cultural festivals are also popular in May.
Here are some things to note when visiting Okinawa in May:
– Golden Week is a Japanese holiday that runs from April to May. It is usually celebrated during the first week of May.
– Wearing loose, breathable clothes is recommended during May.
– Nighttime jungle tours are very popular in Okinawa.
FINAL THOUGHTS
As the cold starts to fade away, many people in Japan are looking forward to the start of spring. It's a sign of a fresh start and new life. This is a time when flowers and colors start to bloom and bring inspiration, joy, and energy to many people. Whether you're visiting for the first time or a long-time resident in the country, there's no shortage of what you can expect and enjoy here in Japan. With this in mind, make sure to keep a copy of this guide and share it with friends and loved ones who might be coming to Japan for spring.
READ NEXT:  What to Wear: Japanese Dress Code