Japan is set to impose new restrictions across the country, including the Japanese capital, as it sees a record number of infections due to the highly contagious Omicron variant.
Experts on Wednesday approved placing 13 regions in Japan under emergency measures from January 21 to February 13 due to the outbreak of the coronavirus, the coronavirus affairs minister, Daishiro Yamagiwa, told reporters.
Japan Set To Reimpose COVID Restrictions Due to Omicron Surge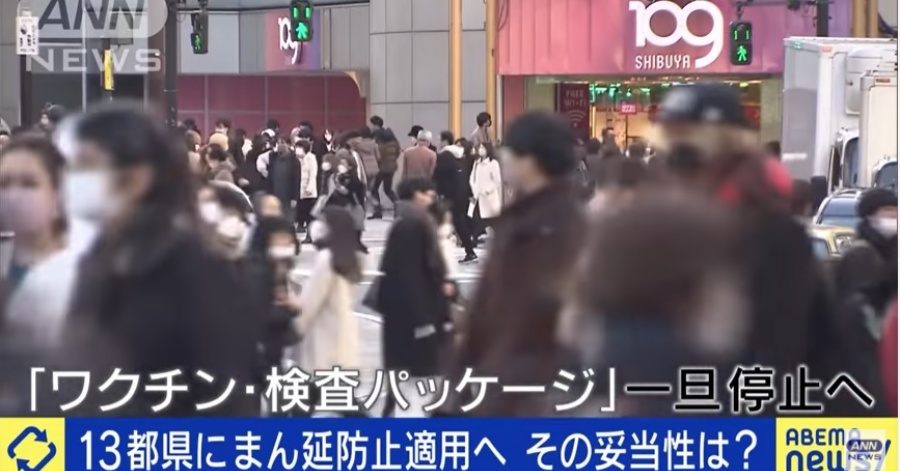 The regulations will vary depending on the region and some restrictions will include shorter opening hours for restaurants and bars, including a possible restriction on the sale of alcohol, the Manila Bulletin reported.
Tokyo and a dozen other areas will impose new COVID-19 restrictions starting Friday, as the number of cases of the infections rose to a record high.
Prime Minister Fumio Kishida has ordered the provinces to implement a three-week restraint starting Friday until February 13 following the approval of experts and the parliament.
The coronavirus has become more prevalent in the country this year, with daily infections reaching over 30,000.
Although it was less affected by the pandemic than other countries, Japan still had around 19,000 deaths without imposing a nationwide lockdown.
Japan's government is worried that the rising cases of infections could put a strain on the country's medical system.
"We have decided that it is now necessary to prepare so that medical systems can firmly function, take appropriate measures and slow rising case numbers," Kishida said.
"By working with local officials, taking steps based on experts' scientific judgment and cooperating with medical workers and the people, we want to overcome this situation," he added.
Three regions have already imposed restrictions on travel due to the outbreak. All of which have been linked to US military bases.
Although around 78 per cent of Japan's residents are fully vaccinated, only 1.2 per cent have received a booster shot as of this writing.
READ NEXT: What You Should Know About COVID-19 Vaccination Vouchers in Japan