What has been a catastrophic season for Japan as of late is now turning up alarming numbers with over 57,000 cases of hospitalizations in the last three months due to the heat wave that has hit the country, as shared in a government report  last July 31 (Tuesday), with the figure expected to hit a record high for this year.
57,534 cases of heat exhaustion and heat stroke have been totalled based on reports between April 30 and July 29, including 125 deaths due to heat-related causes, based on the data from the Fire and Disaster Management Agency.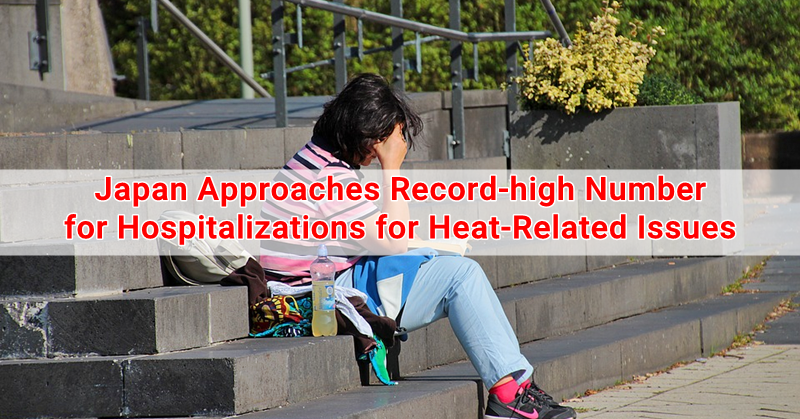 Japan Now Close to Hitting New Record for Hospitalizations for Heat-related Issues
The number increased significantly as the heat wave took place right after heavy torrential rains which caused massive flooding and landslides in a wide majority of western Japan earlier in July.
The current figure for this year has already surpassed that of last year's 52,984, and is expected topple the highest number of recorded cases of heat-related hospitalizations of 58,729 in Japan back in 2013.
The persisting heat wave enveloping the country as of late has reached new temperature records, which includes the national high of 41.1 degrees Celsius recorded in Kumagaya, Saitama Prefecture on July 23
Tokyo accounted for the most number of individuals taken to the hospital with 4,648, followed by Osaka with 4,345, and then Aichi Prefecture with 4,254.
Of those who were taken to the hospital, at least 1,400 of them had to stay in for more than three weeks. The elderly accounted for almost half (48.7%) of the total number of heat-related hospitalizations.
Over the week up until Sunday, some 13,721 individuals were brought to hospitals, down from the previous week's 22,647, which set a new record since comparable data became available since 2008.