It has only been halfway through the year, but a lot has already happened in Japan – from immigration policy adjustments to changes in political heads. But the series of major events has yet to see an end, as the country is gearing up for one of the highest profile events in the world – the G20 Summit, set to happen in Osaka this coming Friday (June 28).
And just like any other international conventions, high-ranking officials from powerful countries will be attending the Summit, which will discuss important trends and concerns affecting the global economy, as well as from those who are expected to contribute to its progress.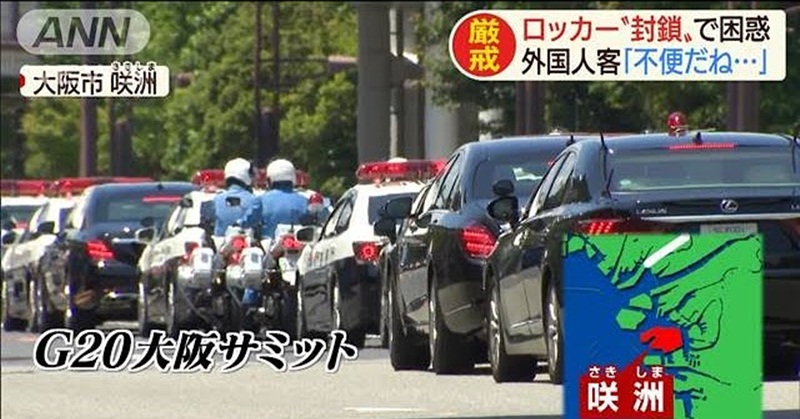 Highest-Level Security Measures Mobilized for G20 Summit in Osaka
In line with this, police in Japan are implementing the highest-level security measures, mobilizing up to 32,000 officers and security personnel to patrol summit venue, hotels, airports and other locations in Osaka Prefecture as early as this week, as shared in a report by NHK.
The government has raised the highest-level of security measures to be deployed for the said event as world leaders, diplomats, and members of the international media community will be gathering in the city of Osaka, western Japan.
The number of security personnel to be deployed has significantly been increased from 23,000 at the Ise-Shima G7 summit in central Japan three years ago.
To organize this huge number, police officers from across the country have been sent to Osaka to support security measures against possible terrorist attacks.
Officers on-site have already begun checking vehicles within the perimeter of the venue.
Furthermore, special units outfitted with cutting-edge equipment will be deployed to deal with any suspicious drones or aerial activities in the area.
Meanwhile, the Tokyo Metropolitan Police Department has boosted its security preparations at crucial facilities, including the US Embassy, as well as railway stations and other locations in the capital.
For their part, railway operators are not allowing their coin lockers to be used at stations in and around Tokyo to prevent explosives and other dangerous objects from being stored in them.
The core areas expected to be discussed by world leaders and representatives at the Summit will include the Global Economy, Trade and Investment, Innovation, Environment and Energy, Employment, Women's Empowerment, Development, and Health, among others. The summit will be held from June 28 to 29, and will be facilitated in various parts of Osaka in Western Japan.
To know more about the event, you may visit their official website for details.