With the country all set for the upcoming Golden Week festivities, the citizens of Japan are also looking at a new period set to take place after the end of this month, when the current emperor Hirohito abdicates his seat on the throne, a first in almost two centuries in Japan.
ALSO READ: Japan's Imperial Transition & Golden Week Celebrations to Boost Economy
However, with the vacancy to the throne, another leader will emerge to claim it, marking the beginning of a new era known as "Reiwa," following the 31-year Heisei era with the abdication of Emperor Hirohito on April 30.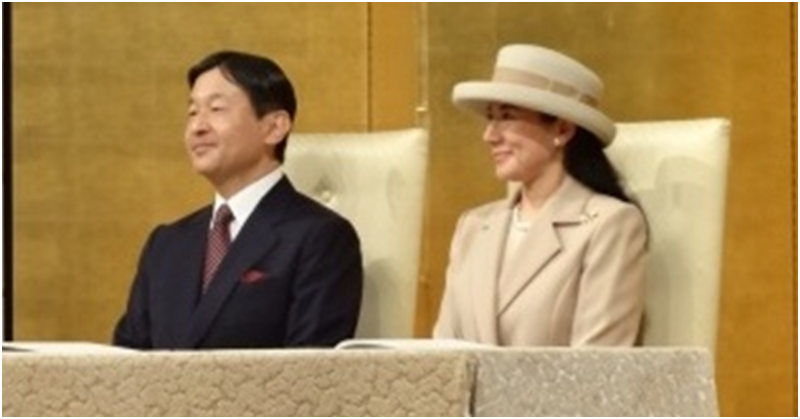 A New Era, a New Approach: Who is the Incoming Imperial Couple?
Japan's crown prince Naruhito and his wife, Masako, will set a lot of firsts for an imperial couple: university graduates, multilingual, and experienced with life overseas, during which Naruhito even did his own laundry, as shared in a report by ABS-CBN News.
As the incoming imperial couple prepares to create their identities as the nation's emperor and empress, expectations are high that they will make their platform both international and more connected in the lives of the ordinary people.
According to Shihoko Goto, an analyst at the Wilson Center, there's higher likelihood for the newest generation of Imperial family members to advocate for causes that "pushes the envelope a little," taking into consideration the 55-year old Masako's experience as a diplomat.
Goto explained that the imperial couple have a unique background, the interest, as well as the skill sets to be more engaged, which reflects just how far the family has come since World War 2, when Emperor Hirohito was considered a god.
And while Naruhito, 59, intends to carry on his parents' works, he also believes that the monarchy has to adapt. According to observers, that could mean speaking up and reaching out more, impressing the family's value as part of Japan's identity.
Rika Kayama, a psychiatrist and author of a book on the imperial women, also explained that given these times, it would be a good idea for the imperial family to use things like social media to express their opinions to a certain degree.
Masako's frequent expressions in birthday messages of concern for impoverished or troubled children reflect her care for such causes that she will most likely pursue.
For his part, Naruhito, who took up medieval river transport studies, is interested in water issues and conservation, and has hinted that he may take up climate change, as well.
Though all this, however, patience will be much needed especially in change-averse Japan.