As the government's new immigration policy will soon usher the entry of hundreds and thousands of foreign workers into the country, it's quite interesting to know just how much has changed in terms of the number of Filipinos working in Japan, say, from ten years ago.
This is particularly important to have an idea just how many of our kababayan are benefiting from Japan's economic policy, and to determine by this number, if there are adopted laws that will protect and promote our people's rights as a growing foreign community in Japan.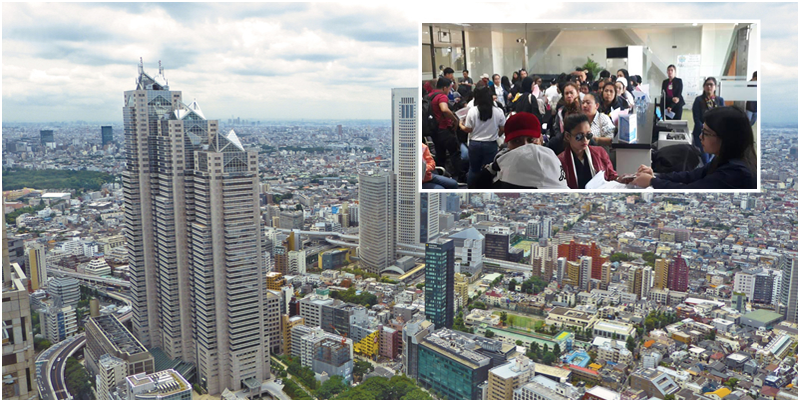 OFWs in Japan Reach 164,000 in the Last Ten Years
The number of foreign workers in Japan has significantly increased – by three times – during the last decade to a record-high 1.46 million as of October, based on official records released last Friday (January 25), as businesses continue to grapple with labour shortage, according to a report  by ABS CBN News.
As of October 31 last year, there were 1,460, 463 foreign workers in Japan, 14.2% higher from the year earlier, highlighting the 11th straight year of growth based on the data released by the Ministry of Health, Labor and Welfare.
The figure, which marks the highest since comparable data became available in 2008 when it stood around 486,000, is almost certain to grow further as the government has decided to ease visa restrictions and to accept more foreign workers starting from April.
The labour ministry attributed the rise in numbers to the government's policy of promoting the hiring of skilled workers, students as part-timers, and trainees from developing countries under its technical intern training programme.
At present, foreign technical students and interns are engaged in unskilled labour with low wages to ease the manpower shortages.
With the new visa system set to take into full effect this April, the government will hire up to 345,000 foreign workers over five years in 14 key sectors in the country.