Japan is set to relax its widely criticized entry restrictions on travelers from abroad, allowing all its foreign residents with a legal residence status to travel freely thereby enabling those seeking re-entry to the country to return, government officials announced Friday (August 28).
Despite the adjustments to be made, travel will still be subject to some conditions, including pre-entry tests for COVID-19.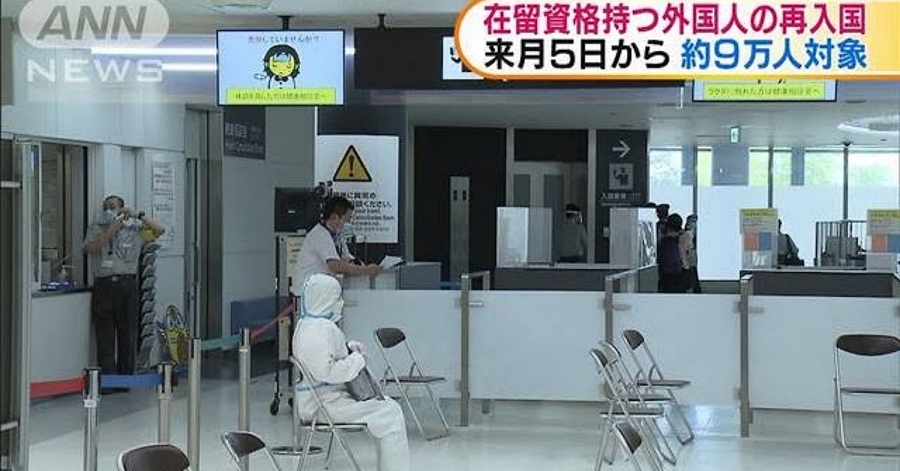 Easier Re-entry and Travel Out of Japan for Foreign Residents Starting September
In line with this, the government revealed that it is in the process of streamlining the issuance of new visas to let in some business people who were unable to enter due to the entry restrictions, the Japan Times reported.
The government announced Friday that it will lift strict entry restrictions on foreign nationals with a legal residence status in Japan, which were introduced April 3 as a preventive measure aimed at curbing the spread of the virus.
This development will enable all foreign residents to re-enter the country after notifying immigration authorities about their travel plans.
Starting next month, foreign nationals will be required to undergo coronavirus testing upon entry and observe a 14-day quarantine period. The same conditions apply to Japanese nationals traveling back from abroad.
Moreover, foreign nationals must present proof they were tested for COVID-19 within 72 hours before their departure. This requirement has already been imposed on students, working visa holders, and people with "family stay" visas who had left Japan before the imposition of the ban and were granted permission to return on Aug. 5.
Starting Tuesday, September 1, the said condition will apply to all residents and new arrivals in the country.
The government's decision comes amid escalating opposition to the existing policy from the foreign community and business groups heavily affected by the restrictions to travel, which have cut thousands of people off from access to their livelihoods for months and have been described as discriminatory.
Under current travel restrictions, only foreign residents who had left the country before the introduction of the entry restrictions have been allowed to return.
Meanwhile, those who have left the country after their destinations were added to the entry ban list, and those who are planning to leave the country temporarily need special permission to re-enter from immigration officials.
ALSO READ: Japan to Loosen Visa Requirements for Filipinos Travelling for Business