As the country enters a new era, the government as well as private stakeholders are pinning their hopes on the good fortune that comes with the entry of the period for the country starting this year.
ALSO READ: Japan Showcases Next-Gen Bullet Train to Media
While Japan has been at the forefront of technological breakthroughs during the last century, its space technologies can be considered as public investments, and there has yet to be a private entity (a startup even) to wholly own and develop space tech that can be considered marketable and at par with national projects being launched on a regular basis.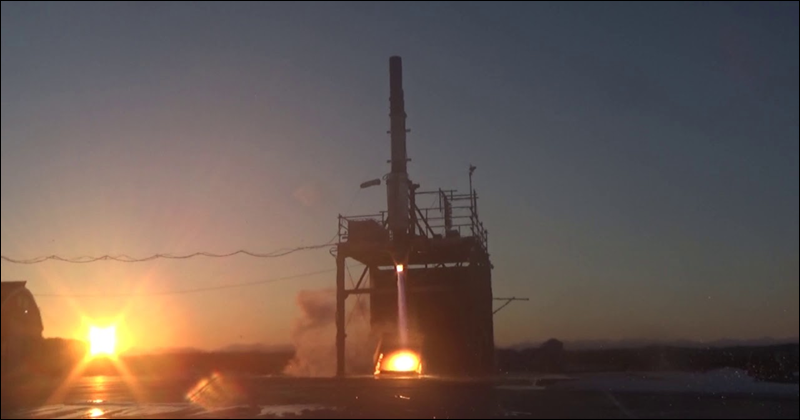 [VIDEO] Japan's First Privately Owned Rocket Launches into Space
However, all that has changed after Japanese space startup Interstellar Technologies Inc. successfully launched a rocket into space on May 4 (Friday), as shared in a report by Space.com.
It was the company's third attempt to launch its experimental sounding rocket, named "Momo," following the company's initial attempts back in 2017, when the first launch mission was unexpectedly terminated after 66 seconds from lift-off due to a glitch in the telemetry. The second attempt was back in summer last year, which ended in a fiery explosion when the rocket failed just a few seconds after it left the launch pad.
Apparently, the third try's the charm for Interstellar Technologies. However, Momo-F3 didn't come without any challenges.
The latest rocket launch, which was originally scheduled in April, had been postponed the first time when engineers discovered a problem with a cryogenic valve.  And after the issue had been resolved, the launch had been delayed two more times due to "strong wind and poor weather" that posed a major challenge to the success of the flight to breach the Earth's atmosphere.
And then on May 4, just as the rocket was about to launch, 10 minutes before the lift-off, the system detected an "anomaly" that stopped the launch. However, this setback only delayed for a while the inevitable, as Momo-F3 lifted off 45 minutes later with plenty of time left to spare in its 3-hour launch window.
The $440,000 Momo launch vehicle is a small sounding rocket that stands about 32 feet (10 meters) tall and weighs just over 1 metric ton. And as it was it was only a test of the rocket's capabilities, there were no science experiments on board for the Momo-F3 mission.
With the success of Momo-F3, Interstellar Technologies aims to continue improving its Momo rocket series while also introducing another prototype to be named "Zero." The new rocket will be able to launch small satellites that are too heavy for Momo to launch into space. Interstellar Technologies looks to launch Zero's first test flight sometime in 2020.