You need to be at least 18 years old to be able to apply for a driver's license in Japan.
I would suggest to bring a friend who understands Japanese since everything is Japanese except for the exams. You can choose from manual or automatic, I would recommend to choose manual because in Japan, if your license indicates that you can operate a manual transmission, it means you can operate manual and automatic transmission cars.
Steps in Applying for a Driver's License in Japan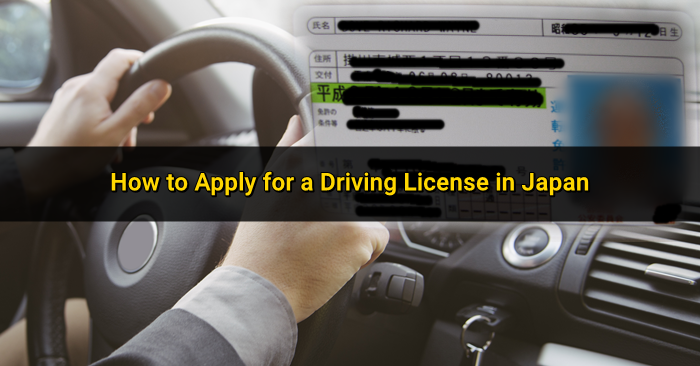 1. Gather all required documents which include:
-Current driver's license from your country.
-Alien Registration card.
-Passport
-2pcs. 2X3 pictures
2. Go to the License Center to submit the application. Below is the address:
Kagoshima Prefecture Licensing Department
3937 Higashi Mochida, Aira-cho
(20-minute walk from Chosa JR Station, I suggest you take the taxi)
+81 (99) 565-2295
3. Pass the Vision Test.
4. Pass the written exam.
5. Training for Driving test/ Practice lessons.
6. Translation of your current driver's license cost 5000 to 8000 yen and other application paperwork and fees.
Written Exam
For the written exams, you need to get at least 7 out of 10 questions. These questions is composed of vision and color blindness, hearing and physical fitness to drive. It is answerable by true or false.
Practical Exam
For the practical test, it is not a question about your driving ability but a test of your ability to navigate a course set to you by your instructor. To ace it, you just need to be able to show that you are patient and careful in making decisions in by following rules and traffic.
It has been recommended for expats to buy a copy of "Rules of the Road" by the Japan Automobile Federation (JAF), since most of the questions in the exams are found on this book. But please be advised that buying the book does not guarantee a successful application. You still need to pass the tests. This book is aimed to help foreign motorists understand Japanese traffic rules and is not meant to be learning material for the written examination at the driver's license center. The book costs 1404 yen. It is very useful reference. Check it here – http://www.jaf.or.jp/e/road.htm
Some driving reminders:
All vehicles should be legally registered and insured.
All drivers should have their driver's license with them.
Wear your seat belts.
Be aware of the speed limit.
Be aware and follow the traffic lights.
Do not drink and drive.